Ever wander into the living room and feel like the whole space could use a touch of brightness without having to change out a bunch of furniture? Perhaps you should try some of these nine simple tips to spruce your living room instantly.
Minimize The Decor
The first step to brightening your living room is to keep it minimal. Going for only one color can make the room appear larger, but if the space has too much going on, over-decorating will seem to overwhelm. Also, remove everything from the floor and place it in clear, visible storage crates.
Your living room doesn't need to be cluttered with traditional and modern furnishings. Limit the number of contemporary items you put in your living room. Instead, fill your space with one or two pieces of both styles.
Choose Modern Furniture
One thing that a lot of people don't realize is that some modern furniture is available in more neutral colors than they may have previously considered. Because certain periods of design come back in styles that are popular right now, it can be fun to use modern pieces to give your living room an instant makeover.
The new sleek, comfy look is perfect for maximizing the space in your living room and can also be quite modern. Choosing a sofa and modern chaise with clean lines and low curves will help maximize the space to a far greater extent than conventional pieces.
Opt For White Or Light Paint
Using light or white paint can also help brighten a room. Using a very light shade will bounce more light off of the walls, which then bounces off of furniture and other belongings. This can make the room appear larger and more inviting while containing bright colors that could otherwise overpower a space with smaller windows. Using white paint on the walls will give a living room a very airy feel and is especially effective for small spaces that need to feel open and spacious.
Go Easy On The Furniture
Brightening up your living room means selecting furniture that doesn't have too much going on with it. In living rooms, you must go with fewer furnishings, using what you have as art pieces and accent pieces rather than setting them all at eye level. Not all TV stands need to be covered in knickknacks, and every table can handle fewer vases or magazines.
Use Lamps Strategically
Using lamps is another great way to brighten up your living room. A well-placed light can bring out the color in a room, so remember to place mirror floor lamps and glass lamps strategically about the room. By placing them at different heights and in other areas of the space, you can create a dramatic effect with bright light and shadow.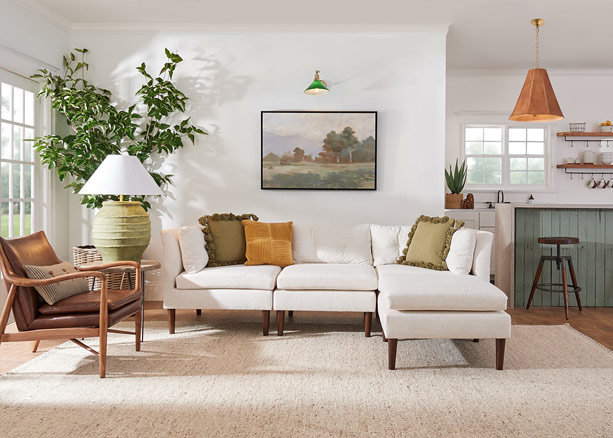 Wash The Windows
When you first move into your new home, you may be surprised at how bright sunlight can be in your living room. If you haven't washed the windows lately, try using a window cleaner rather than cleaning them with a cloudy glass cleaner. Many window cleaners have an ammonia-like smell, and high ammonia content can cause streaks or fingerprints and make the windows appear dirty or discolored.
Trim Those Trees
If you have trees in your backyard that are shading your living room or branches are getting a little too close to the house, use tree trimmers to move them away from home. These types of trees can make a room appear dark and gloomy due to the shadows they cast over the house.
Opt For Lighter Window Dressings
If you have drapes, try draping them on a rod and use a curtain bar to hold them. This will allow light to filter in through the windows and brighten up the room, making it look larger than before. If you have heavy window dressing in front of your windows, it can make the room appear gloomy. Heavy drapes and curtains can also look unattractive and make the room appear smaller.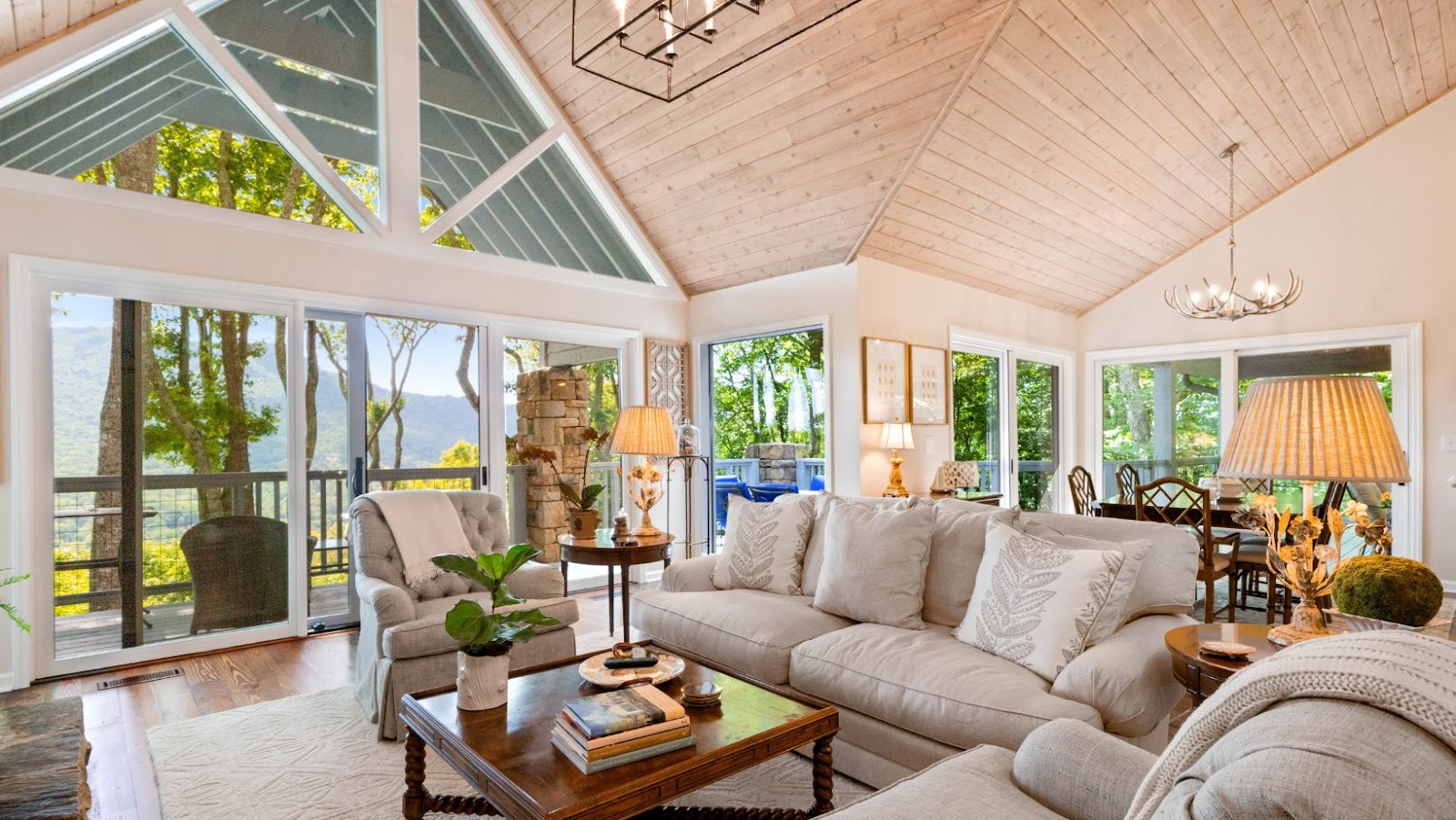 Shine On With Metallics And Mirrors
To brighten up a small space, use mirrors and silver or gold tabletops. These metals not only reflect the light, but they also produce very cool effects that warm up the room and make it appear larger than it is. Mirrors are great for brightening up a room. A shiny floor-length mirror will bounce light from one side of the room to the other and reflect it into dark corners.
The Bottom Line
A living room should reflect who you are as an individual. The colors, tones, and furniture should all be something you can feel comfortable in every day. If you have a modern style and prefer to live in an ultra-modern setting, choosing contemporary furniture would be best for you. But if you like the look and feel of older furnishings, choose traditional pieces.