Thailand is a country that has been experiencing significant growth in the real estate industry, particularly in the market of luxury property in Thailand. Foreign investors, in particular, have been attracted to the country due to its favorable economic climate, unique lifestyle offerings, and attractive tax incentives. This article will explore in more detail the reasons why Thailand is becoming a top destination for luxury real estate investment.
Stable Economy of Thailand
Thailand's economy has been stable for a number of years, with the government implementing various policies aimed at promoting growth. One of the key policies has been tax incentives for foreign investors, which has helped to attract a diverse range of investors from all over the world. Additionally, the government has invested in improving infrastructure and transportation, making it easier for businesses to operate in the country. As a result, Thailand has become a hub for investment and business, with many investors viewing the country as a safe haven for their money.
Real Estate Market with Offers from Developers and Real Estate Agencies
The real estate market in Thailand is highly competitive, with a range of developers and real estate agencies offering a wide selection of luxury properties for investors to choose from. This competition has led to a range of attractive offers and incentives being made available to investors, making it an even more appealing destination for luxury real estate investment. The easiest way to do your own market research is to use a reliable real estate aggregator Thailand-Real.Estate.
Many developers offer incentives such as furniture packages, rental guarantees, and discounts on pre-construction purchases, which can help to lower the overall cost of investment. Some developers even offer the option of customization, allowing investors to tailor their property to their specific preferences.
Real estate agencies also play a key role in the market, providing a range of services to investors, such as property management, rental services, and legal advice. These agencies have in-depth knowledge of the local market and can provide valuable insights into market trends, pricing, and investment opportunities.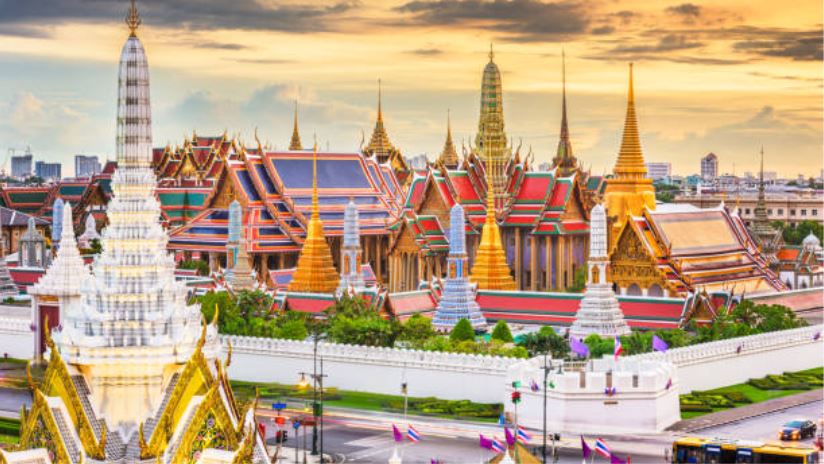 In addition to these services, many real estate agencies offer personalized investment advice to help investors make informed decisions about their investments. This can include detailed market research, property valuations, and portfolio management advice. By working closely with a reputable real estate agency, investors can be sure they are making well-informed decisions about their investments and maximizing their returns.
Growing Tourism Industry
Thailand's tourism industry has experienced significant growth in recent years, making it an increasingly attractive destination for luxury real estate investment. The growth of the tourism industry has had a positive impact on the country's real estate market, particularly in popular tourist destinations such as Phuket, Pattaya, and Bangkok. Investors have taken advantage of the growing demand for high-end accommodation from both international and domestic tourists, resulting in a rise in the number of luxury properties being built in these areas.
The influx of tourists has also resulted in increased demand for short-term rentals, making an investment in rental properties an attractive option for investors looking to generate passive income. With the help of reputable real estate agencies, investors can easily find suitable properties and manage them remotely, ensuring a hassle-free investment experience.
Furthermore, the growth of the tourism industry has led to the development of infrastructure and amenities, such as transportation, healthcare, and shopping centers, which have contributed to the overall growth of the real estate market. This has made it even more appealing for investors, as they can be confident that their investments will continue to appreciate in value as the country's tourism industry continues to grow.
Attractive Tax Incentives for Foreign Investors
Thailand's government has implemented a number of tax incentives aimed at attracting foreign investors to the country. One of the key incentives has been a reduction in corporate tax rates, making it more attractive for foreign companies to invest in the country. Additionally, certain types of investments are exempt from tax, and there is a streamlined process for obtaining visas and work permits. These incentives have made Thailand an attractive option for foreign investors looking to diversify their portfolios and take advantage of the country's favorable economic climate.
Properties Available for Sale in Thailand
One of the key features that make Thailand an attractive destination for luxury real estate investment is the wide range of properties available for sale. Investors can choose from modern high-rise apartments, spacious condominiums, beautiful houses, and sprawling luxury villas with ocean views. Whether you're looking for a comfortable vacation home, a permanent residence, or an investment property, there is a wide range of properties available to cater to your needs.
Many of these properties feature world-class amenities that make them an attractive investment option. For example, luxury villas and condominiums often feature swimming pools, gyms, and 24-hour security, while high-end apartments and houses boast luxurious finishes and stunning views of the surrounding area. Some properties also come with additional features, such as private gardens, saunas, and Jacuzzis.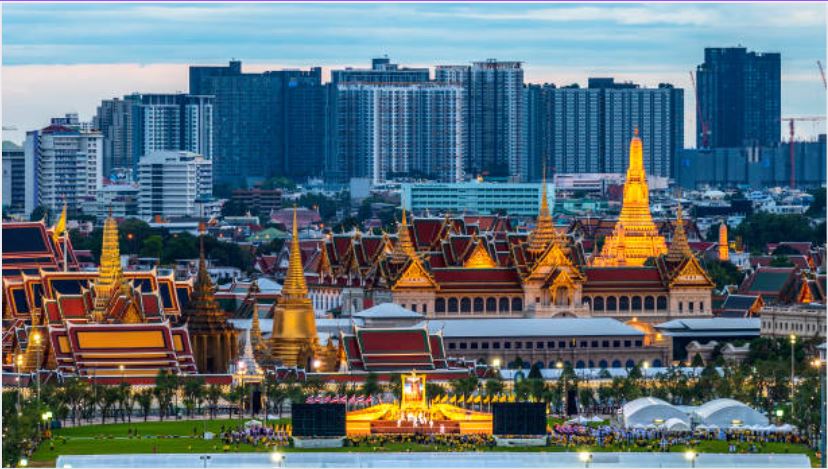 The diversity of the country's landscape and rich cultural heritage provides investors with a range of unique and attractive investment opportunities. For example, properties in Phuket offer stunning ocean views, while properties in Chiang Mai provide access to lush greenery and mountain scenery. Properties in Bangkok provide access to the city's vibrant culture, shopping, and nightlife, making them an ideal choice for those looking for an urban lifestyle.
Investment in Real Estate in Thailand: Conclusion
In conclusion, Thailand has become a top destination for luxury real estate investment due to a variety of factors, including its stable economy, growing tourism industry, and attractive tax incentives for foreign investors. The country's real estate market is highly competitive, with a wide range of offerings from both developers and real estate agencies. There is also a wide range of luxury properties available for sale in Thailand, catering to different tastes and budgets.
With its favorable economic climate and unique lifestyle offerings, Thailand is poised to continue attracting investors from around the world in the years to come. Whether investors are looking for a long-term investment or a vacation home, Thailand's luxury property market has something to offer for everyone.