So, you have the next party, high tea, or corporate event coming up. Food is one of the most important aspects of a well-planned event. It is so important that it can either make or break it. It can make the difference between a memorable one and a non-memorable one. For example, your friends might remember your birthday party for the handmade baking goodies, or your employees might remember your team building events for the lavish buffet spreads.
So, here we have compiled a list of the 10 best food catering services in Singapore:
1. Personal Chef Singapore
We are kicking off the list with an exquisite and luxurious chef/catering service that covers any cuisine that your tastebuds crave. Whether buffet or barbeque, international or local, romantic dinner or a corporate event, they do it all. They offer highly personalized food experiences for your guests. Let them know the preferences of your guests, and they will plan the menu accordingly. Their chefs are professionally trained and dedicated to crafting memorable dining experiences for you. They are a must-try for your next event.
2. Coriander Leaf
This Pan Asian restaurant's food is sure to impress your guests. Their chefs, Samia Ahad and IskanderLatiff, have curated contemporary and authentic Asian menus for guests over the last few years. Their food also has signature spices and innovative twists to authentic food. Be it your private gathering or a large conference, they will take your guests through an unforgettable culinary experience.
3. Mr. Biryani
This Indian restaurant has begun as a small outlet in Norris road, Little India. Over time their signature Biryani menu has impressed Singaporeans across the island, and they now serve in three outlets. Their catering packages are pocket friendly and are suitable for small to large events. Their packages start at 10 pax and are customizable. Their vegan menu and masala chai are also a must-try. If your guest list is ethnically diverse, adding a few items from Indian cuisine will be a spicy affair for your guests. They are also perfect for small family gatherings.
4. Orange Clove
They are revered as the best corporate caterers in Singapore and can handle an event or menu of any size/type. They have a variety of cuisine options to choose from, like Japanese, Thai, Indian, etc. Prices start at about $30 SGD per guest, and the menus are customizable.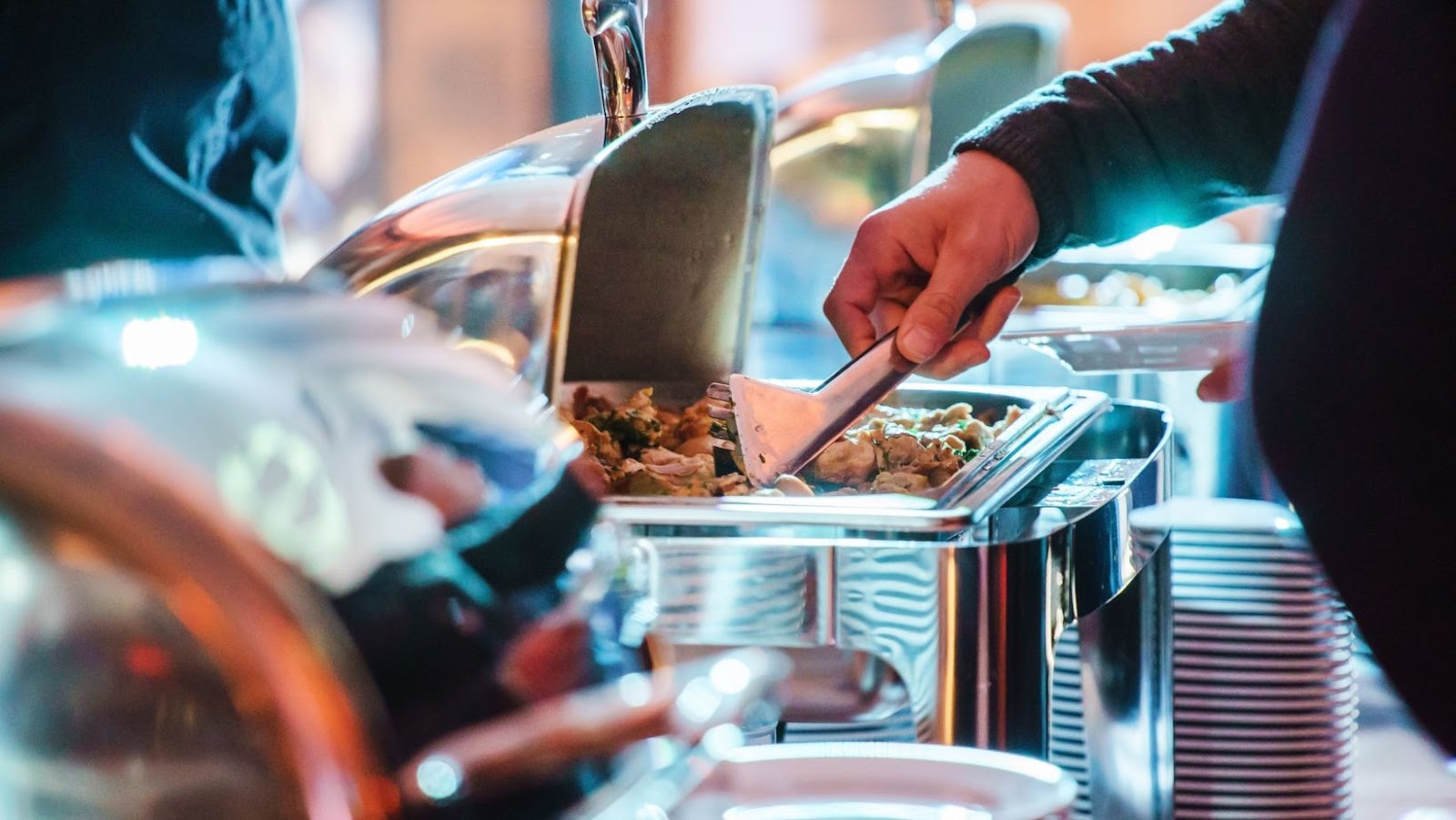 Over the last 15 years, they have served most of the corporates in Singapore. If you are looking for a caterer you want to be confident about, you must check out Orange Clove.
5. Grain
If you are looking for a super healthy option, this is your best bet. And healthy food isn't something that tastes awful. Grain whips us with healthy food that tastes like heaven. And the options are super affordable too. From high tea events to meal boxes, they do it all. The prices start at $11 SGD, and they offer a range of light and bite-sized treats. They also have exciting options for weddings and webinar meal boxes. At such affordable prices, they are a must-try. Your health-conscious guests are surely going to feel welcomed.
6. Shiok! Kitchen Catering
They started with humble beginnings and became well known for their Thai food. They have grown ever since to become one of the best caterers in Singapore for weddings and parties. Their menu now offers Chinese, Japanese, Italian, and Western choices too. You must try their signature chef specials like Pineapple fried rice and crispy chicken with salted egg yolk sauce. They also offer halal cuisine. Most of their testimonials are positive, and they have also been featured by the Straits Times as one of the best caterers. Try them out for a curated yet traditional dining experience.
7. Mum's Kitchen
If you are looking for a dining experience that immerses your guests in the local Singaporean cuisine, mum's kitchen is a must-try. They cater for any event, from a small gathering of 30 guests to corporate & ministerial events of over 8000 guests. As the name suggests, the food tastes as good as home-cooked mom's food. The menu might seem limited compared to the other options on this list, but do not forget to order their Kueh Pie Tee if you try them out.
8. Summer Hill
This little French bistro can offer a unique dining experience to your guests. They are perfect for small parties, and all you need to do is let them know the number of people.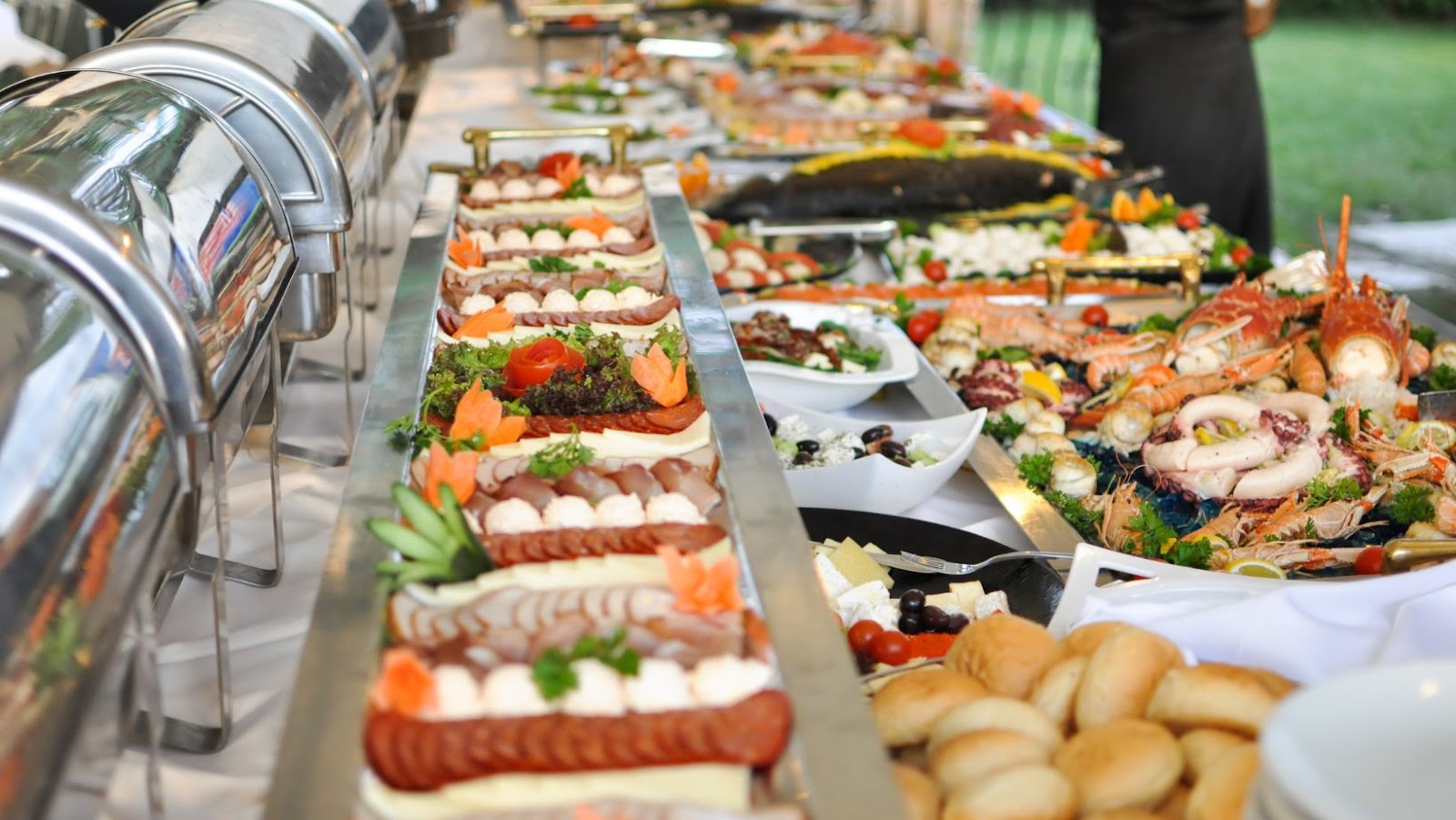 Their menu offers many lip-smacking delicacies like artisanal cheese boards, duck fat fries, sorbets, and French-fried chicken. Their prices start at $29 SGD and are worth trying out.
9. Lush Platters
As we are almost at the bottom of the list, do not mistake that this isn't the best option. They are an award-winning caterer in Singapore, well-known for their cheese platters. If you are looking for an Instagram-worthy party, you must look no further than Lush Platters. They are going to amaze your guests and take them on a gastronomical adventure with show-stopping food platters. They have impeccable food styling skills and can accommodate special dietary requests like vegan and gluten-free. You can also check out their gifting options with cheese crackers, dips, cakes, etc. You cannot miss this one!
10. Bar Cicheti
This isn't a catering service, but the food is great, and they offer to takeaway options. If you are craving some delicious Italian options for your next event, this is a must-try. They offer the most authentic and traditional Italian food in Singapore, i.e., pasta and wine. The pastas are also handmade with a fusion of Italian and Asian flavors. And that's not all. Try out their signature desserts to serve a heartwarming meal to your guests.
Although we tried to organize the list with the best options available in Singapore, do try to experiment with other options too. Singapore's gastronomic landscape is always evolving, and there is no shortage of delicious food.