Before booking the flight, as a tourist, it is essential to know all the attractions and their locations in Zimbabwe. Just imagine you have planned a journey, and you are not well aware that the sites of that destination are nothing but a waste of money and time. If you are reading this article is probably for two reasons; the first one is that you want to know about the Zimbabwe sites from scratch, or the second, you have just an overview of the locations and want a deep understanding. No matter for which purpose you are reading this page, both your concerns will be fulfilled. This article will also help you choose the sites that can remain within your budget. So before moving ahead, let us introduce how and where to get cheap flights to Zimbabwe from the UK.
During a severe economic crisis, Zimbabwe appears to be a little country. A closer inspection reveals that Zimbabwe is home to numerous tourist attractions that regularly draw sizable numbers of domestic and international visitors. If you ever visit Zimbabwe, you must first see this rebellious beauty. Numerous individuals commonly frequent these resorts or recreational regions due to the abundance of alluring tourist spots that offer distinctive experiences. Here are Zimbabwe's most incredible tourist destinations, in our opinion.
After having a brief tour of Zimbabwe, it's time to discuss the beautiful sites of this country to add these places to-do list.
Mana Pools National Park
Mana Pools National Park, widely regarded as one of the best wilderness places in Africa and the best park in Zimbabwe, is a great place to go on a safari. Mana Pools is known for its untamed natural beauty and is the most northern part of Zimbabwe, bordering the Zambian border. It is a riverine wilderness on the Zambezi River with pools, floodplains, baobab trees, and woods that seems completely remote and is never crowded.
Chinhoyi Caves
The family will have a terrific day at Chinhoyi Caves, around 90 minute drive from Harare. The NeMakonde dynasty's Chief Chinhoyi served as the inspiration for the name of the Caves. A system of tunnels connecting caves made of dolomite and limestone makes up the Chinhoyi Caves. The Chinhoyi caves' sleeping pool, with its deep, clear, and calm water, is a major attraction. Pastimes include watching wildlife, diving, bird watching, and cultural activities.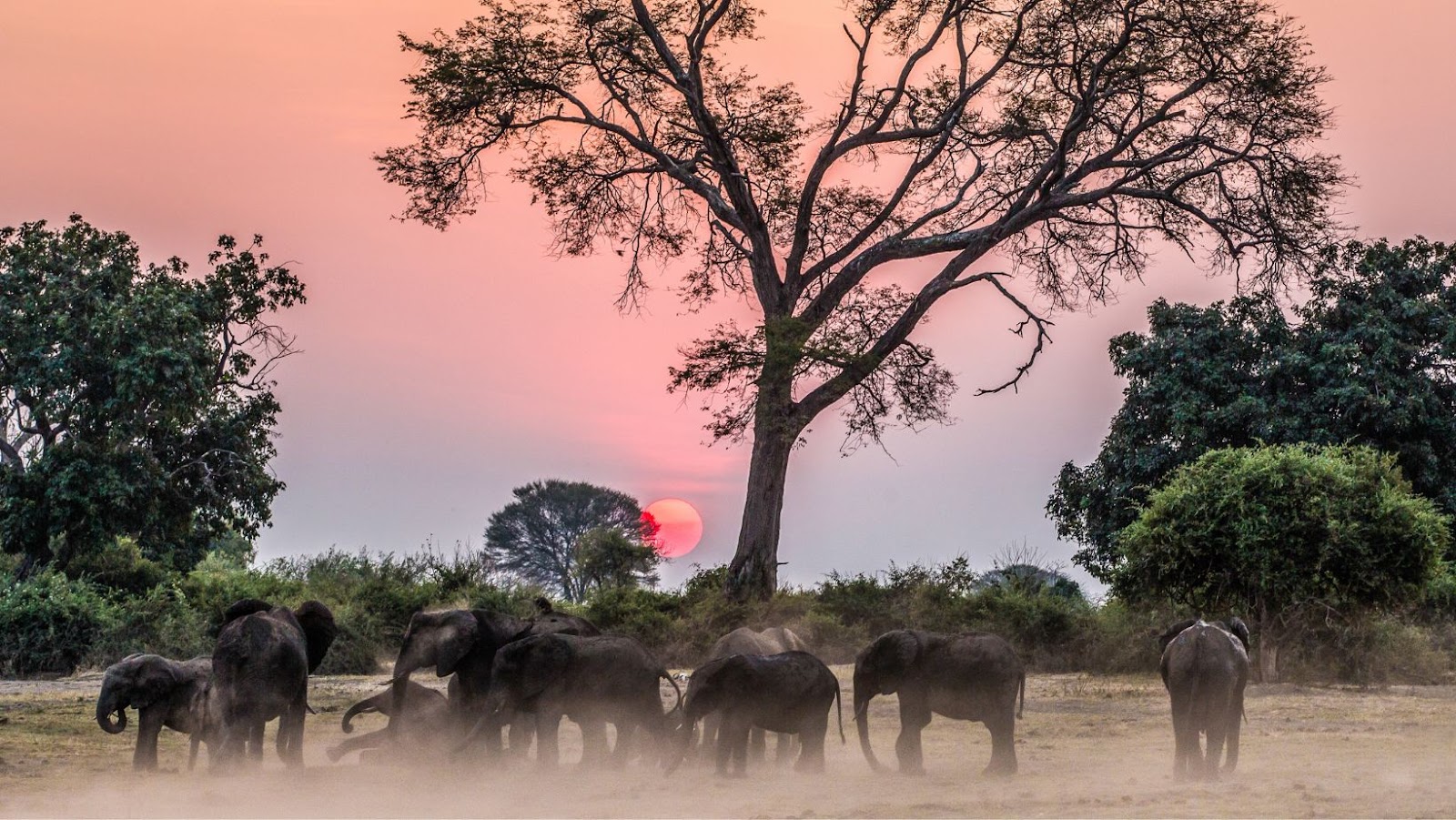 Matopos
A massive granite rock outcrop called Matopos, often known as the Matobo hills, was formed thousands of years ago. These magnificent kopje are more than 30 kilometers long. They are situated in Bulawayo's Matobo National Park and are essential to Zimbabwean history and culture. Historical because they served as a Ndebele stronghold during the second Ndebele War in the 1800s. There is also a grave for eminent colonialist Cecil John Rhodes nearby. The hills have archaeological significance since several of the rock drawings in the area date back more than 2000 years, demonstrating the presence of San settlements in the area.
Victoria Falls, Zimbabwe
The natural wonder of Victoria Falls is, without a doubt, one of the most popular tourist sites in the world. The Zambezi River, which serves as the border between Zimbabwe and Zambia, is where the UNESCO World Heritage Site is situated. Activities include bungee jumping, flying over the falls, and taking a Zambezi River sunset boat tour. Study up on Victoria Falls.
The Mutarazi Falls
The Mutarazi Falls, which plunges 762 meters, is the tallest waterfall in Zimbabwe. They are located on the Mutarazi river, which flows through the lush and beautiful Nyanga National Park in the Eastern Highlands Province of Zimbabwe. Although they are not particularly wide by global standards, they are a spot of incredible beauty. Expect to engage in outdoor adventure activities, including hiking near the Falls, wild river rafting, and kayaking.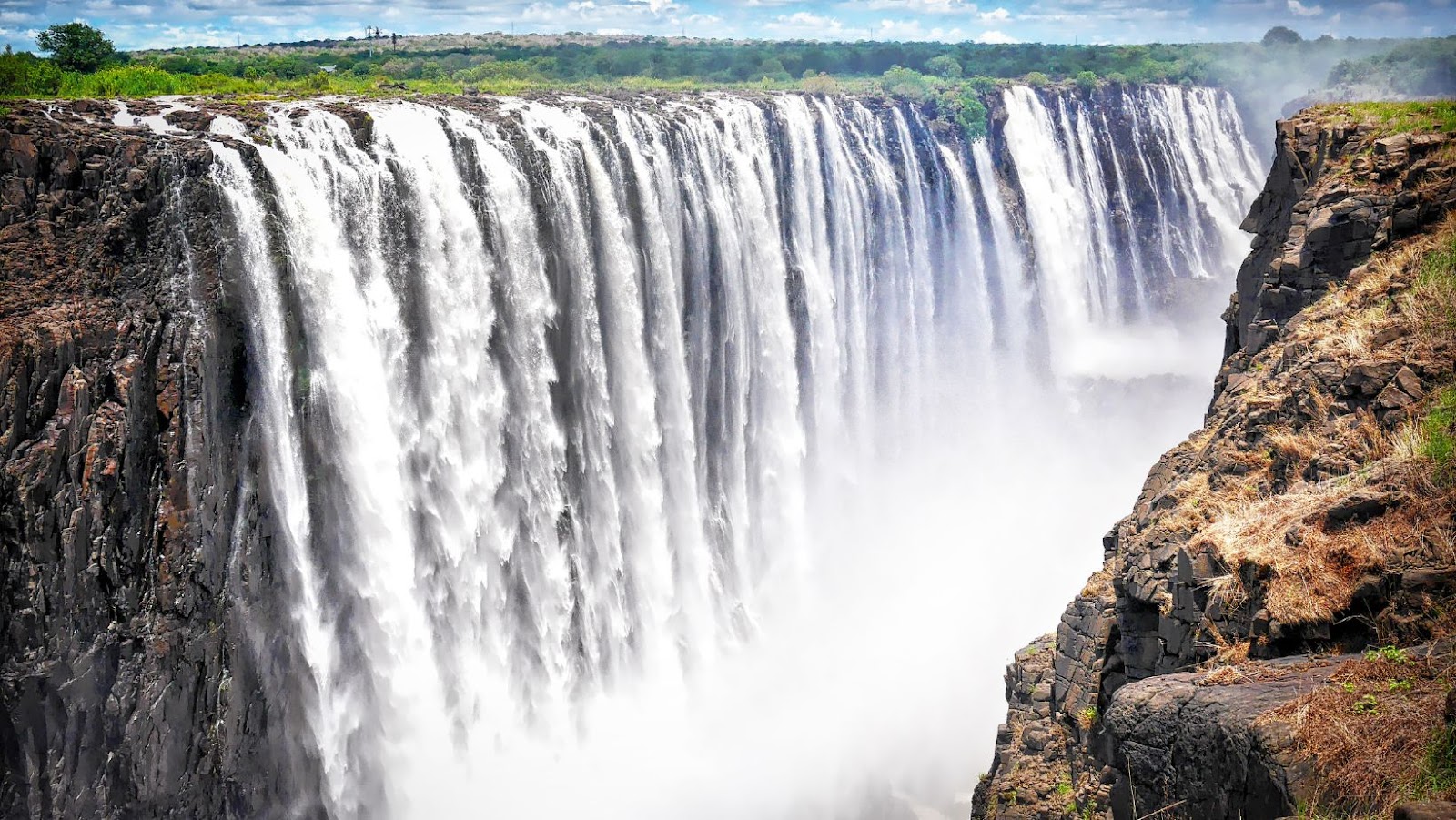 Nyanga National Park
A journey to Zimbabwe should include a stop at Nyanga National Park, known as the Highveld's birthplace. It is supposed to be located on the very roof of Zimbabwe, more than 1,800 meters above sea level. It is made up of towering dolomite rock hills and hanging boulders, making it a very unusual site to witness.
Harare
If you're in Harare, the Domboshava Caves are the ideal destination for a day trip. A family-friendly location that offers some natural beauty, endless outdoor room for you to stretch your legs, and is just far enough away from the capital's bustle. The Hills in Domboshava is a historical and cultural landmark, around 28 kilometers from Harare.
The Caves are situated on a granite hill with unique prehistoric rock art. Picnic strolls, shopping for trinkets, and watching the sunset on the Hill are all enjoyable pastimes. However, the article claims that between June and November is the best time to visit Zimbabwe because wildlife, especially birds, frequent the Mana Pools near the Zambezi River to drink water. According to Bloomberg, the low season runs from December to March.