Travelers looking for a place that would captivate them will find it hard to go further than Dubai, a city that fuses its ancient customs and practices with its cutting-edge modern developments. By the end of your three days in Dubai, we hope you've had a taste of all the city has to offer. Have a wonderful time while you're in this incredible city, and you'll end up with memories that will stick with you for the rest of your life.
Day 1: Visiting the City's Famous Sites
You've arrived in Dubai, the crown jewel of the Arab world. We'll go off on tour today to find the city's famous sites and take in its thriving culture. Let's jump straight into a memorable Day 1 schedule:
Morning: Visit the majestic Burj Khalifa, the world's tallest structure, to begin the day. Jump in the elevator and head up to the 148th story, where there is an observation deck with sweeping vistas of the city below.
Next, go to Dubai Mall, which is right next to Burj Khalifa. Discover a plethora of high-end stores, give in to some shopping therapy, and fuel up at one of the numerous cafés or restaurants.
Afternoon: Travel to the famed Dubai Creek, which represents the city's past. Take a picturesque journey across the creek on an abra (a traditional boat), passing by the classic dhows and the busy shoreline.
Visit the Dubai Museum, the city's oldest standing structure, which is housed within the Al Fahidi Fort. Discover Dubai's rich heritage and cultural legacy by immersing yourself in it.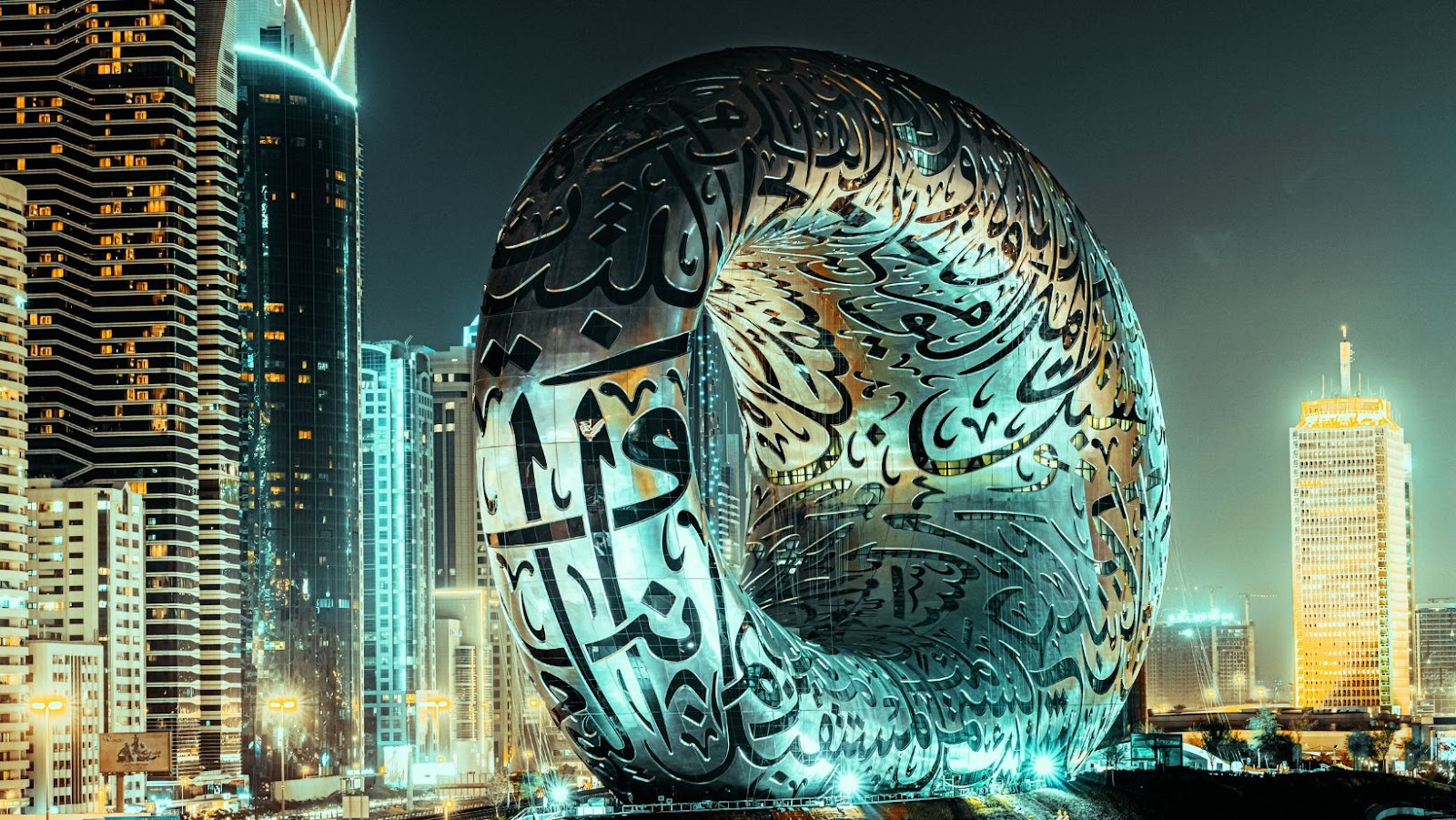 Evening: Experience the lively ambiance of the old souks. Start in the Gold Souk, wherein you may peruse a stunning selection of gold and priceless jewels. Check out the Spice Souk next, which is brimming with unique scents and a wide variety of spices.
At the foot of the Burj Khalifa, you may visit the Dubai Fountain to round off your evening. Every night at sunset, there is a breathtaking display using water, lights, and music that will leave you speechless.
Day 2: Have an Adventurous Desert Safari
We're going to explore Dubai's beautiful desert surroundings today. Prepare for a wonderful day of exploration and cultural exposure.
Morning: Set off on a thrilling desert safari adventure. A 4×4 vehicle will pick you up from your accommodation and take you on an exhilarating dune-bashing excursion over the beautiful dunes of the Dubai Desert Conservation Reserve. You can choose to read more about the most popular desert safari in Dubai and have an adventure that will remain in your memory rest of your life. Oasis Palm Dubai takes pride in offering the best in-class desert safari experience one can have in Dubai.
Afternoon: Arrive in a classic Bedouin-style desert camp where you may engage in a variety of activities. Get a henna tattoo, go sandboarding, or have a memorable camel ride.
Enjoy a delicious barbeque meal with salads, Middle Eastern specialties, and grilled meats. Enjoy captivating belly dancing shows and authentic Tanoura performers.
Evening: When the sun sets, see how the desert magically transforms into a starry wonderland. Take in the calm of the surroundings while gazing at the stunning desert sky.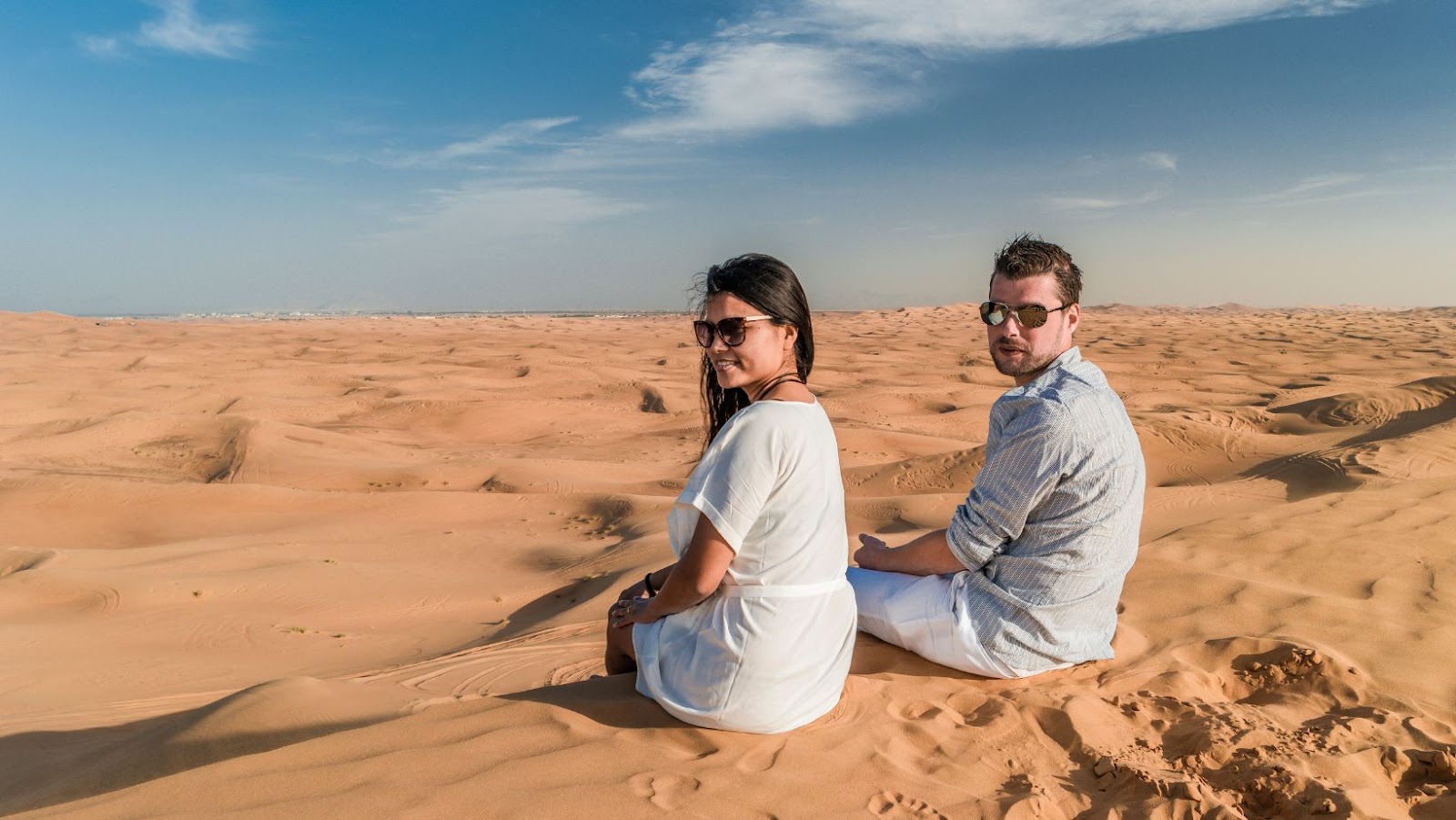 End the evening with a lavish meal beneath the stars while eating genuine Arabic fare. Experience the warm hospitality of the Middle East while enjoying traditional music and entertainment.
Day 3: Contemporary Wonders and Leisurely Activities
Spend your final day exploring Dubai's cutting-edge wonders and engaging in recreational activities. Let's stroll around the city's stunning buildings and unwind in opulent surroundings.
Morning: Seeing the famed Palm Jumeirah, a man-made island in the shape of a palm tree, first thing in the morning is a great way to set the tone for the day. Visit the energetic resorts, such as Atlantis and The Palm, and unwind on the stunning beaches.
Afternoon: Visit the Dubai Marina, an upscale shoreline with skyscrapers and fancy yachts. Take a stroll down the marina promenade and maybe treat yourself to a sumptuous meal at one of the many waterfront eateries serving a range of cuisines.
Evening: Take a sunset dinner boat around Dubai Marina along with Dubai Creek to see the city from a different angle. Enjoy a sumptuous buffet supper and live entertainment while sailing on a traditional dhow as the city skyline comes to life.
Visit one of Dubai's top-notch malls, including the Mall of the Emirates or even Dubai Mall, if you want to go shopping. Discover a wide variety of luxury products, take advantage of indoor entertainment options, or even give skiing at the renowned Ski Dubai a try.
The Dubai Miracle Garden is a magnificent floral paradise with intricate displays of bright flowers and sculptures. Take lovely pictures as you stroll along the entrancing walkways while taking in the flower marvels.