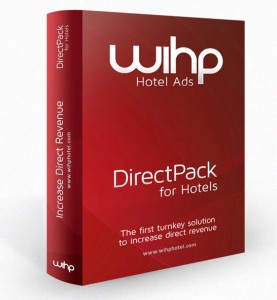 Boutique hotel marketing firm World Independent Hotel Promotion (WIHP) has just enhanced its cutting edge advertising platform with the integration of the world's biggest hotel search engine Trivago.
WIHP said that the move would guarantee its partner hotels a significant return-on-investment, with initial tests showing that 50 participant hotels recorded profits exceeding ten times their initial advertising outlay, within just 45 days. The marketing firm added that the Trivago platform, as with all new products it offers, had been tested extensively to ensure that those clients wishing to utilize the channel would benefit from an improved ROI.
Martin Soler, WIHP's marketing director, outlined the benefits of Trivago in a brief statement:
"Many of our independent hotel clients utilize a range of booking engines, yet sometimes they are unable to integrate their systems with engines that require advanced or complex programming. Thanks to our expertise in using such platforms, and our experience in marketing independent hotels, we're able to offer these clients a unique marketing channel that they wouldn't have been able to benefit from alone."

"For any hotel, the addition of a direct booking option to its Trivago profile is sure to benefit them with increased direct bookings and larger profits."
[adsense]
WIHP plan to integrate Trivago's exhaustive booking engine with their own advertising solution, DirectPack, a high-yield platform that has proven its ability to increase hotel's direct bookings numerous times. The secret to DirectPack's success is that it's been designed by hoteliers, for hoteliers, giving them full control over their ad spending and allowing them to capture high quality traffic direct from channels including Yahoo, Google, TripAdvisor, and now, Trivago. The vast majority of client hotels using DirectPack have reported not just an increase in direct bookings, but also reduced commissions, thereby underscoring its value.