For as long as humans have traveled, we have documented our adventures, whether in the form of cave paintings, sketches, postcards, photographs, or home movies. We are a species that loves to remember the places we've visited and the things we've seen. Nowadays there are more ways than ever to capture every moment, and sharing your travel experiences with friends and family is more fun – for you and for them. For those who love to travel it can be particularly important to document each new trip, allowing you to remember vividly different countries and cultures; what better way to share stories, than to illustrate the adventures you've been on?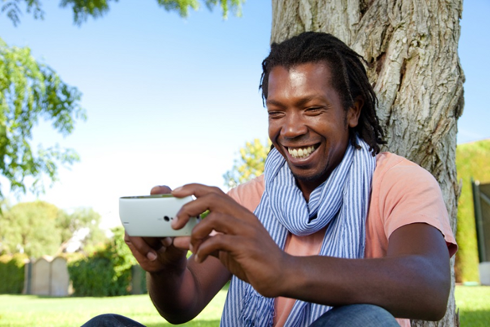 Whether you're blogging, uploading pictures and videos to social media or travel sites, or simply sending files to friends and family via email, there are numerous ways to capture your travels and share them with others. Of course, these days, there is a whole world to share your travel memories with. We are a generation that has the luxury of seeing the world without leaving home, thanks to the internet and social media, there are numerous ways to use your images and videos to fund each new adventure, from setting up a great-looking blog and garnering sponsorship, to selling files directly to companies for advertising purposes, you may be surprised by the number of ways your vacation pictures can inspire others to venture to new horizons. Stock video footage, used on travel sites, business blogs, and throughout world media, has to come from somewhere; you could make some money while sharing.
Hints and tips for capturing those memories
There are a few things you'll need to know before heading out on your travels if you intend on selling photos and footage upon your return. The equipment that you take with you can be vital to the worth of your images, and ensuring you have everything you need before heading out is essential. Research the location you're going to, particularly if you've never been before; what sort of photographic opportunities are there? What are the best times of day to capture particular scenes? Familiarize yourself with your camera, and experiment with lenses and filters before you go too – there is no use attempting to capture a particular image if you're unable to focus properly. Some of the best photographs are the most simple, so take the time to set up each shot, capturing the raw beauty of a location rather than hastily fitting as much as you can into the frame. Don't forget basic supplies like batteries, chargers and adapters, and travel cases; remote locations don't offer them! There are numerous professional photography websites out there, so take the time to have a look before you head anywhere.
Whether you're traveling around the world to exotic locations, or venturing to a neighboring state, documenting every moment of your adventures can be both emotionally rewarding, and lucrative. Sharing experiences can be a great way to remember the places you've been and the experiences you've had, as well as ensuring that friends, relatives, and even strangers, can share in those moments. Additionally, more people than ever are choosing to make money from their travels by sharing images, videos, and blogs with companies to make a little extra cash through use in advertising, as incentive for adventure, or simply to brighten up a website or blog. Your images may mean big bucks to someone else.