Chicago was the first American city to welcome me when I stepped on North American soil. It mesmerized me with its impressive business hotels and welcome amenities, and the city's sights later blew my mind. I'd traveled to Chicago for business, but I made sure to visit as much as I could, often squeezing in some fun excursions. If you want to plan a trip to Chicago, here are a few things you should know as you develop your itinerary.
When's the Best Time to Visit Chicago?
Whatever you do, avoid visiting during the winter. Chicago gets cold and windy, and the winter isn't the best time to enjoy outdoor activities like the Navy Pier. If you have a limited budget but still want to enjoy a less crowded visit, then plan your trip during the late spring or early autumn. When I visited in May, the weather was great, but the attractions weren't too busy just yet. The cab ride downtown was fast, the pier was empty, and we got on the Ferris wheel immediately.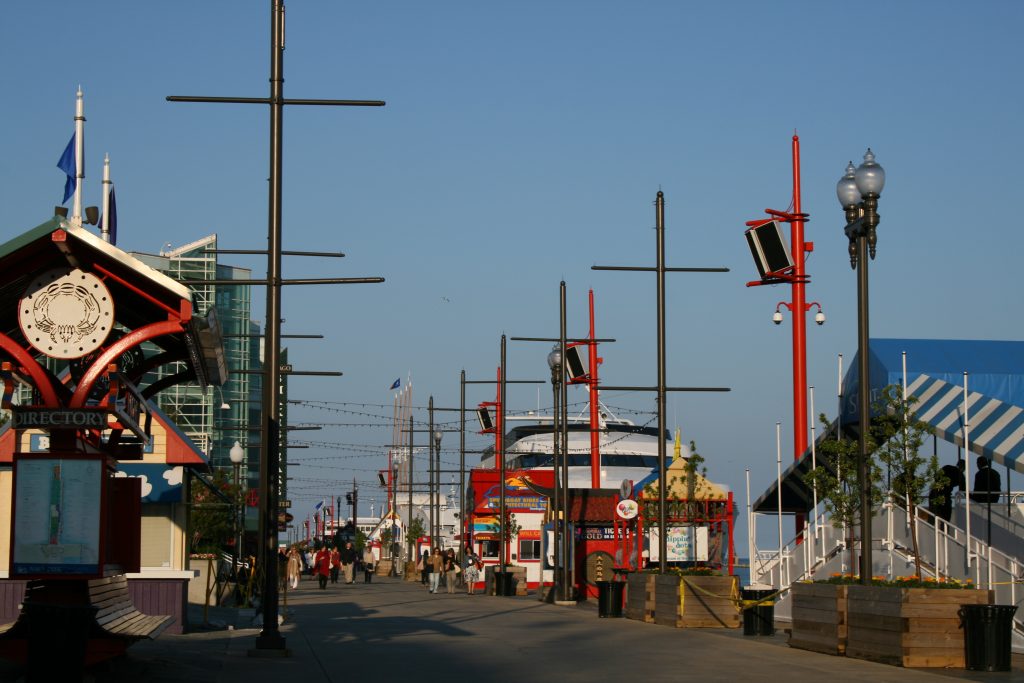 Where to Stay in Chicago?
The hotel you choose in Chicago depends a lot on your budget and your reason for traveling to the third largest city in the United States. If you're visiting on business or for a conference, consider one of the many Rosemont hotels, which are adjacent to the airport and close to several convention centers. If you're visiting for fun, plan to stay closer to the sights. Here's a complete guide to Chicago hotels and motels to help you out.
How to Navigate Chicago?
My trip to Chicago was also my first one over the Atlantic, so it served as my introduction to jet lag. I was there on business, but due to jet lag, I hardly had time to figure where I was and where I needed to go. As a result, I relied on taxis a lot, especially to and from the airport and the convention center. I later found out that Chicago's public transportation network makes it quite easy to get around. There are also extensive bike lanes and water taxis, too. You can find full details on public transit fares and options here.
What to See in Chicago?
Navy Pier is a must, as touristy as it might be. There you can ride the Ferris wheel, which is perfect for taking shots of the skyscrapers and boats. The restaurants around Navy Pier are fun, and an evening walk through downtown Chicago is amazing. The city's shopping options are vast, and the business-focused hotels and convention centers in Rosemont will awe you. The Art Institute of Chicago, the Magnificent Mile, Millennium Park, and the Adler Planetarium are just a few of the must-see landmarks you should visit if you have more than a few hours one evening.
Now that you know when to plan your trip to Chicago, where to go, how to get there, and where to stay, there's only one thing left to do. Enjoy your vacation!
Liked this post? Use this Image to Pin it!