There are many things you can do in Costa Rica as it's known for being one of the most ecologically diverse countries in the world. For being such a small country one may not realize how much there is to see and do. From seeing volcanoes, jungles, monkeys and beaches, there's more than enough for the adventurous traveler to do. We've come up with the best way to see as much as possible with giving you options to customize your trip to Costa Rica.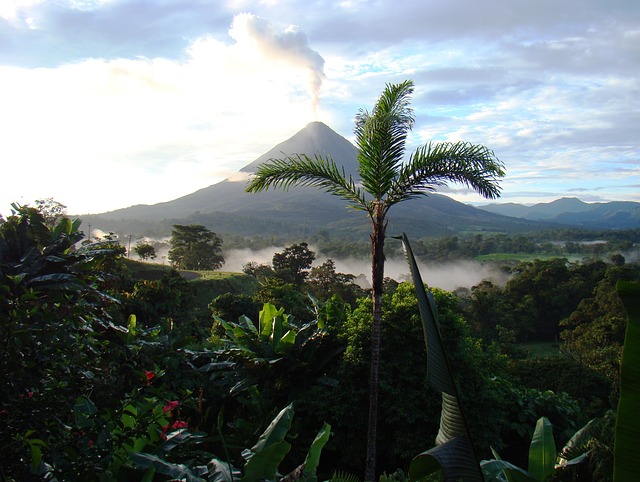 You can play into either San Jose or Liberia to start your trip. From there you have many options. If you start in San Jose you can stay a day or two in the city to see the cultural spots and more urban draws. Then you can either travel north to see volcanoes and rain forests. Or, you can drive west to the central Pacific. If you fly into Liberia you'll already be in the northern Pacific coast so you'll skip the city. Don't worry, you can also see rain forests if you start there.
If you've gone north to see the volcanoes, rain forests and cloud forests, you can travel west to the Pacific coast. It's best to start as north as possible and work your way down. And as mentioned above, if you fly into Liberia you're already situated in the northern Pacific coast. On this coast you'll enter cool beach towns with plenty for the adventurous traveler to do.
In pretty much every beach town you'll have a good opportunity to surf the big Pacific waves or simply enjoy the beautiful beaches. But that's not all. You can go horseback riding and zip lining. You can also travel a little east and see the rainforests closer to the water. No matter where you're at you can also find monkeys in the trees and parrots flying in the skies.
The best way to travel around Costa Rica is by rented car. If you want to travel cheaper you can take public transportation. The bus will get you anywhere you want to go but will take longer and you can't travel locally very far on the bus. Rent your car in San Jose or Liberia and drive to these areas of Costa Rica.
And since you'll want to move around Costa Rica to see all that it has to offer, you'll need to know the best among Costa Rica beach resorts so you can stop and have the best experience in each of these spots. There are many great resorts all along the Pacific coast and many of these are all-inclusive. With these there's no worry about your food or amenities. They can also help you out with transportation, things to do and even your next stop as many of the resorts are owned by the same company.
There's so much to do in Costa Rica that it's hard to mention them all. For the best experience, there are 2 options. You can travel north and see the volcanoes and rainforests or you can simply head west straight to the Pacific coast. No matter what route you take, you'll have a great time.