Distance Between Phoenix And The Grand Canyon
If you're planning a trip to Arizona, a visit to both Phoenix and the Grand Canyon is an absolute must. The distance between these two iconic destinations may be a concern for travelers, but fear not! I'm here to provide you with all the information you need to navigate this journey with ease.
The city of Phoenix is located in central Arizona, while the majestic Grand Canyon National Park lies in the northern part of the state. The approximate driving distance between Phoenix and the South Rim of the Grand Canyon is around 230 miles. Depending on traffic conditions and your preferred route, it can take anywhere from 3.5 to 4.5 hours by car.
Whether you choose to embark on a day trip from Phoenix or dedicate more time to fully explore both locations, understanding the distance will help you plan your itinerary accordingly. So buckle up and get ready for an adventure that combines bustling city life with awe-inspiring natural wonders!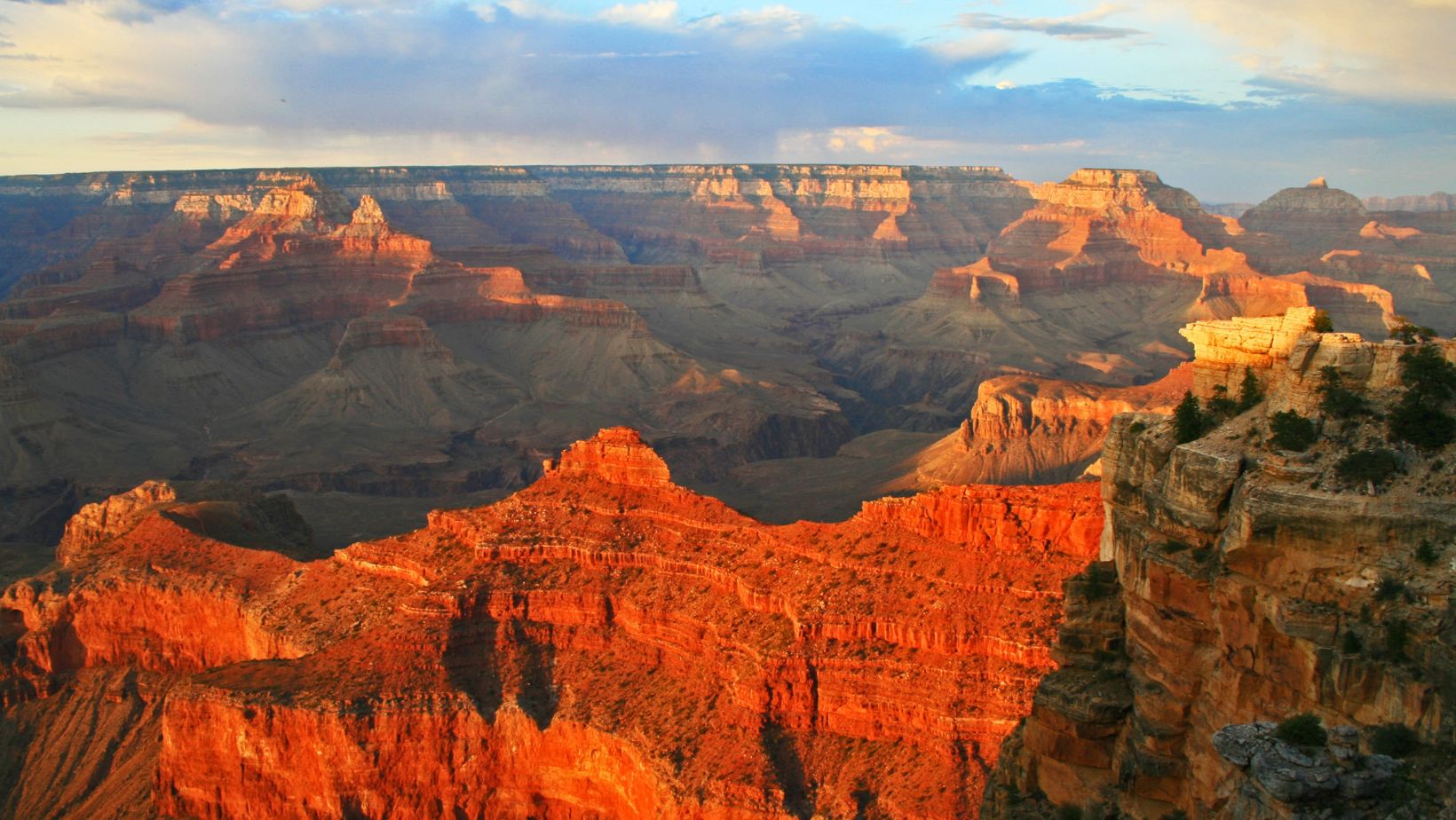 The Route from Phoenix to the Grand Canyon
So, you're planning a trip from Phoenix to the magnificent Grand Canyon? Well, buckle up and get ready for an unforgettable journey! The route from Phoenix to the Grand Canyon offers breathtaking scenery, diverse landscapes, and plenty of opportunities for adventure along the way.
Starting in bustling Phoenix, you'll embark on a road trip that will take you through some of Arizona's most picturesque towns and natural wonders. As you leave the city behind, the Sonoran Desert spreads out before you, showcasing its unique beauty with saguaro cacti dotting the landscape.
Heading north on Interstate 17, prepare yourself for a change in scenery as you enter Coconino National Forest. This expansive forest is a sight to behold with its towering ponderosa pines and stunning vistas. Keep your eyes peeled for wildlife sightings as you wind your way through this enchanting wilderness.
Upon arrival at Grand Canyon National Park's South Rim Visitor Center area, take your time exploring various viewpoints such as Mather Point or Yavapai Point. Marvel at the vastness of this iconic landmark carved by millions of years' worth of geological processes. Don't forget to capture some postcard-worthy photos!
Whether it's hiking along the rim, embarking on a helicopter tour, or simply savoring the panoramic views, there's no shortage of activities to indulge in at the Grand Canyon. Immerse yourself in its beauty and allow the magnitude of this natural wonder to leave an indelible mark on your soul.
So pack your bags, fuel up your vehicle, and get ready for an incredible adventure from Phoenix to the Grand Canyon. This road trip promises not only an unforgettable destination but also a captivating journey through Arizona's diverse landscapes. Get ready to be amazed!
Driving Distance and Time
When it comes to traveling from Phoenix to the Grand Canyon, one of the most important factors to consider is the driving distance and time. The journey between these two iconic destinations offers a scenic route that allows you to soak in the beauty of Arizona's landscapes.
The driving distance from Phoenix to the Grand Canyon is approximately 230 miles. This picturesque road trip takes you through diverse terrain, including desert valleys, towering mountains, and stunning canyons. As you make your way northward, be prepared for breathtaking views that will leave you in awe.
The estimated driving time from Phoenix to the Grand Canyon is around 3.5 to 4 hours under normal traffic conditions. However, it's always wise to factor in additional time for stops along the way or if you plan on exploring any attractions or viewpoints during your journey. Remember that travel times may vary depending on traffic congestion and weather conditions.
In summary, driving from Phoenix to the Grand Canyon covers a distance of approximately 230 miles and takes around 3.5 to 4 hours under normal circumstances. Factor in extra time for sightseeing opportunities and possible traffic congestion during peak seasons. So buckle up, enjoy the ride, and get ready for an unforgettable adventure through Arizona's captivating landscapes.