After a less than promising first quarter, the second quarter of 2012 brings good news for Turkey. According to the Turkish Statistics Institute, tourism revenues were up 3.8%, a year-to-year increase that translates into 5.58 billion US dollars. Tourism revenues are a significant source of foreign currency for Turkey and also a big contributor to the country's economy.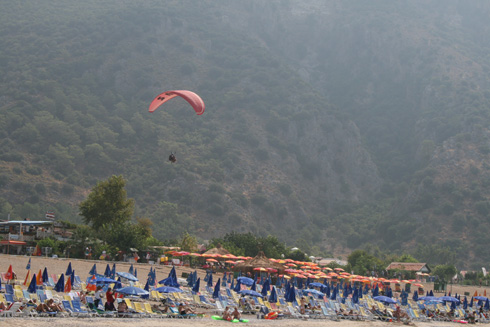 The first quarter of 2012 brought a decrease in revenues, after a year-to-year increase over 2011 of 3.6 billion US dollars. The fall was a sharp one of close to 10%. But as Turkey enjoys a very long seaside holiday season, with popular resorts stretched along its southern shores, revenues might be up again for the third and fourth quarter. Let's not forget highly touristic Istanbul that's quite a magnet from early spring to late summer and also as a New Year's destination.
Turkey's main competitor on the beach holiday segment is Greece, with Bulgaria also making a play for the market. Yet Turkey remains our favorite destination in the region, with great service, extreme adventures and unique sights to explore.. Yes, the Travel Tweaks team is a little biased, and here is why.