Traveling can be a thrilling experience, offering you the chance to explore new cultures, cuisines, and landscapes. While some people prefer to go solo or with family and friends, a growing number of travelers opt to bring their furry friends along for the journey. Italy, known for its rich history, art, and world-renowned food, is also quite pet-friendly. However, taking your pet on an international trip requires planning and preparation. Between sorting your own accommodations and activities—which may include everything from finding the best 'Bizzo Casino login' for some online fun to booking guided tours—you'll also need to ensure your pet's journey to Italy is smooth and comfortable. So, where can dogs enter Italy, and what do you need to know about traveling there with your pet?
Documentation and Requirements
Microchipping: Your pet must be microchipped with an ISO 11784/11785 compliant 15-digit pet microchip. Make sure the microchip is registered in your name, complete with up-to-date contact information.
Vaccination: Dogs must be vaccinated against rabies. Make sure the vaccination is administered at least 21 days before traveling but not older than 12 months.
Health Certificate: You'll need a veterinary health certificate authenticated by a government-approved vet, stating your pet is healthy enough for travel and free from contagious diseases.
Transportation
By Air: Many airlines are pet-friendly but have their specific requirements and fees. It's essential to call the airline and discuss the pet policy before booking your ticket. Generally, smaller dogs are allowed in the cabin, while larger dogs must travel in the cargo.
By Train: In Italy, pets are usually allowed on trains, but you must purchase a half-price ticket for your dog, and they must either be leashed and muzzled or contained in a carrier.
By Car: If you're renting a car, make sure the rental agency's policy allows pets. Use a secure pet carrier or a pet seatbelt to ensure your pet's safety during the ride.
Accommodations
Hotels: Many hotels in Italy are pet-friendly, but it's crucial to check the hotel's pet policy beforehand. Some may charge an extra fee, while others offer special amenities like pet beds or bowls.
Airbnb: Many Airbnb listings indicate whether pets are allowed. Be sure to double-check with the host and read reviews from other pet owners who have stayed there.
Places Where Dogs Can Enter in Italy
Beaches: While dogs aren't allowed on all beaches in Italy, there are specific "Bau Beaches" designated for dogs. Here, they can run freely, and some even offer amenities like dog showers and beds.
Parks: Most public parks in Italy allow dogs, although they must be on a leash. Some parks have designated off-leash areas.
Restaurants: More and more restaurants in Italy are becoming pet-friendly, especially those with outdoor seating. Always ask before you enter, but it's generally more accepted in Italy than in other places.
Trains and Public Transport: As mentioned earlier, dogs are allowed on trains, provided you follow the rules. Many local public transportation systems in cities like Rome and Milan also allow small dogs in carriers at no extra charge.
Museums and Attractions: While most indoor attractions don't allow pets, some gardens and open-air museums might. Always check their policy ahead of your visit.
Shopping Centers: Some malls and stores allow dogs, especially smaller ones that can be carried. Look for a pet-friendly sign or ask a staff member before entering.
Tips for a Smooth Experience
Pack Essentials: Bring along your dog's favorite toys, sufficient food, a leash, a water bottle, and any medications your pet might need.
Local Vets: Have a list of local veterinary clinics in the areas you'll be visiting. It's better to be prepared in case of an emergency.
Exercise: Make sure your pet gets plenty of exercise to release pent-up energy. This will make the travel experience more enjoyable for both of you.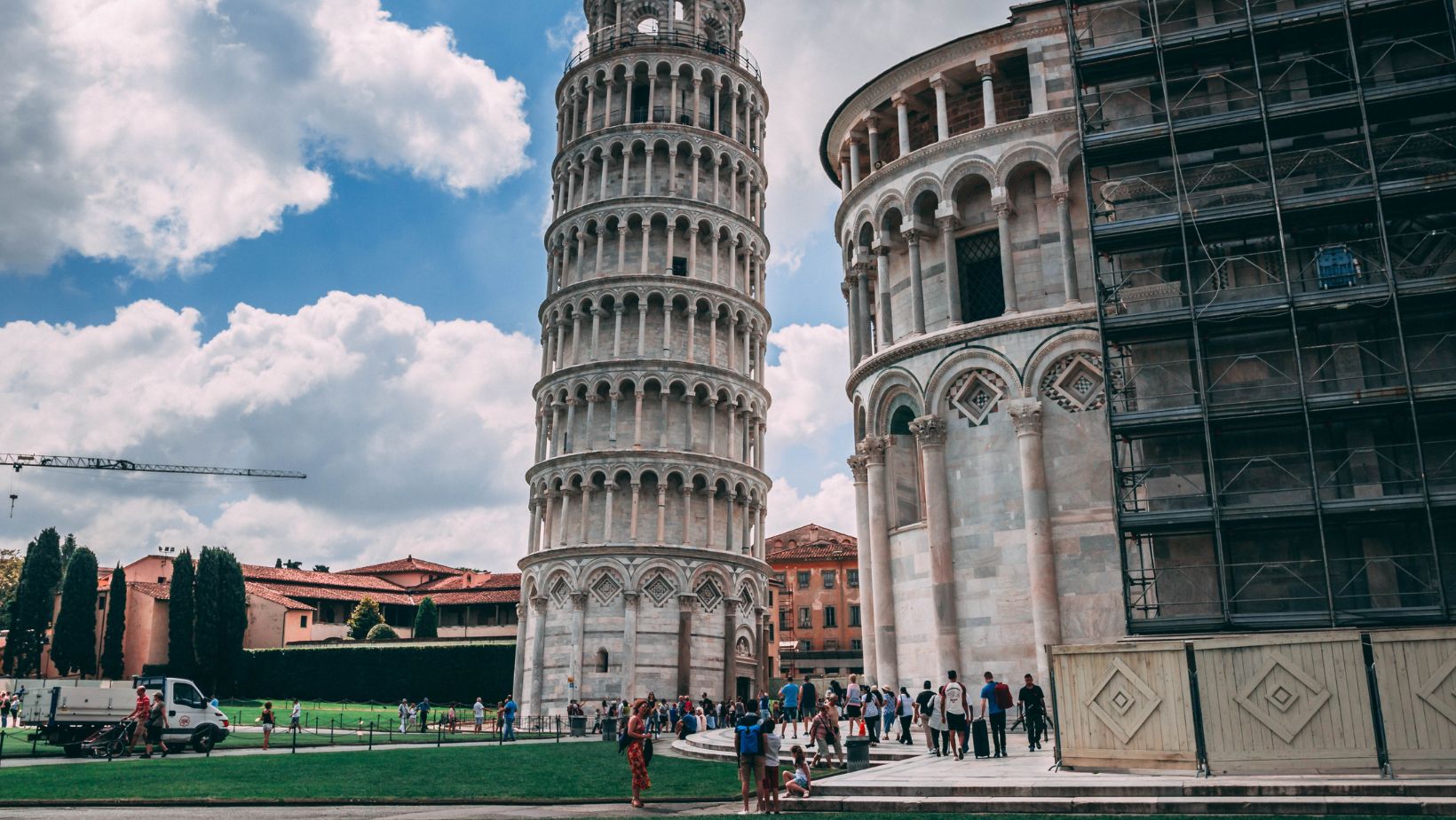 Identification: In addition to microchipping, ensure your pet has a collar with an ID tag that has your current contact information, including a travel phone number where you can be reached.
Hydration and Potty Breaks: Keep your pet hydrated, especially during hot summers. Also, make frequent stops for potty breaks if you're traveling by car.
Language Barrier: Learn a few basic phrases like "Is my dog allowed here?" in Italian to ease the communication process.
Insurance: Consider getting travel insurance that covers pet emergencies. It's an extra layer of security that can be extremely helpful.
Italy offers a rich tapestry of experiences for tourists, and with a little preparation, those experiences can be safely and joyfully shared with your pet. From the Colosseum in Rome to the canals of Venice and the art-filled streets of Florence, Italy is a destination worth exploring on four legs or two.