Staying in shape and relaxed while traveling can be quite a challenge. When one explores a new country, indulging in its cuisine, munching snacks while visiting the attractions, and being away from their usual gym might be a problem for fitness aware tourists. To help you enjoy your vacation and still stay fit and relaxed, we've come up with a list of Vienna's best hotels that feature both a fitness center and a spa. Work out that excess deliciousness and relax after a long day of exploring Austria's capital by choosing one of these venues: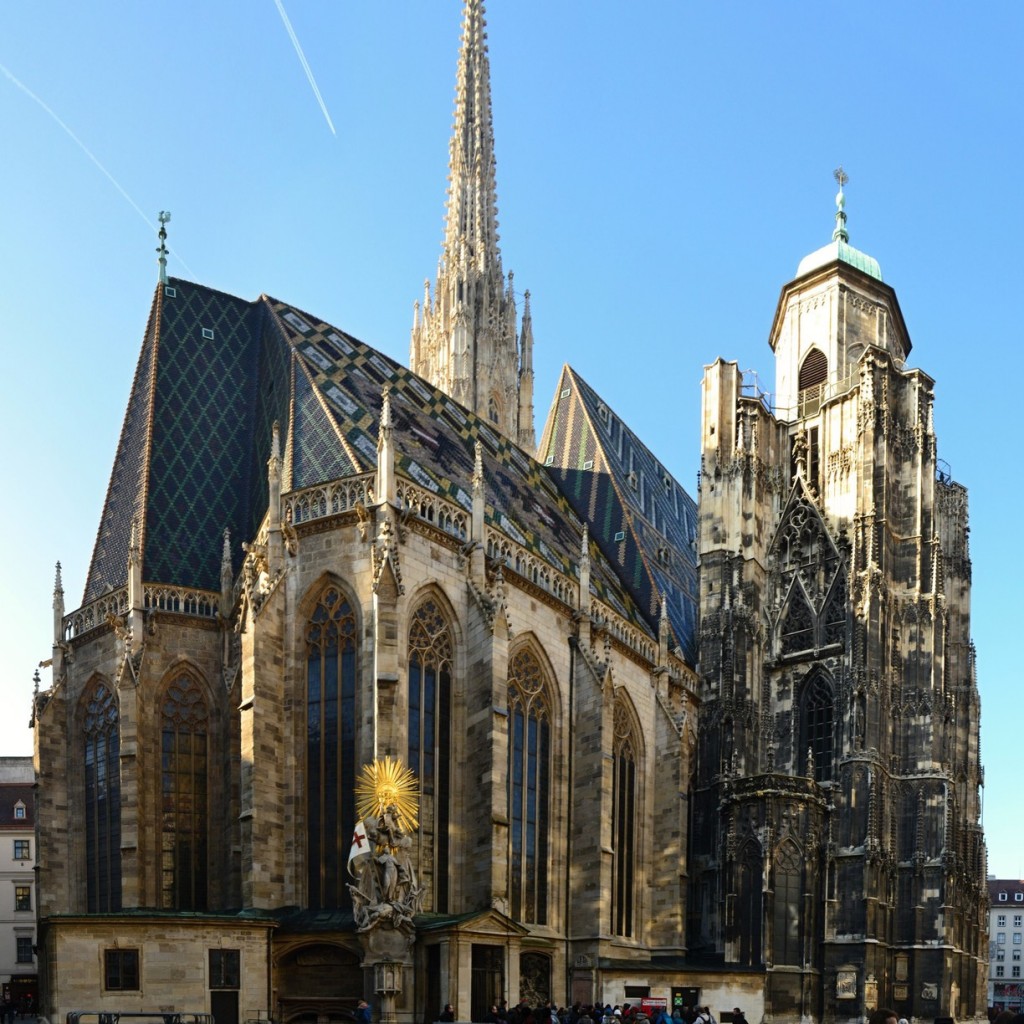 Photo by Jakub Kouril via Trover.com
Upscale, located right in the heart of Vienna, and right next to all the tourist attractions, the Steigenberger Hotel Herrenhof is a great choice for travelers who favor a healthy lifestyle. The hotel will entice you with a full-service spa, sauna, steam room, and health club. What's even better is that top tourist spots such as the Vienna Opera House, the Hofburg Palace, the Historic Old Town or the Burgtheater are all within walking distance. To make sure you stay green and fit, check out the bicycle rental service the hotel offers.
The elegant and luxurious Marriott Vienna is another great choice for sporty tourists. The modern hotel on the city center's famous Ringstrasse has a spa center, fitness center, and a pool for those who prefer to swim to stay in shape. Take a walk to explore Vienna's historical and religious landmarks such as St. Stephen's Cathedral or Mozardhaus, or head over to Kärntner Strasse or the Graben to pick up some souvenirs for your friends and family back home.
Another stylish stay close to St Stephen's Cathedral, the Sofitel Vienna Stephansdom hotel offers impressive spa and fitness amenities—two spa tubs, steam rooms, a Turkish bath house, five spa treatment rooms, and trendy health club. This hotel is also a perfect choice for business travelers, as it has several meeting rooms and a high-end business center.
Nothing says excellence in attending to guests as the Austria Classic Hotel Wien, a venue that has been welcoming travelers for over two hundred years. The hotel favors a classic and comfortable design, but the amenities are all high-end. Featuring a spa and fitness center, the hotel is located right in the heart of Vienna's history-rich center, the hotel is right next to Hofsburg Palace and the State Opera. If fun is what you're looking for, head over to the Prater amusement park.
The Novotel Wien City hotels combines luxury and affordability and takes advantage of its prime spot in Vienna's historical city center. Close to all the tourist landmarks, its proximity to Vienna's City Park recommends it to outdoorsy tourists. When the hotel's spa, fitness center, restaurant, bar and lounge, or business center can't quench your need for a walk outside, visit the nearby park or the many museums, parks, and restaurants that surround it. If you don't know where to go first, ask the hotel staff. They will be happy to help plan your next adventure.