Winter offers many delights, from the romance of cuddling with that someone special by the fire to the delights of children opening presents under the tree, but few holiday activities can match the excitement and sport of packing the skis and heading for snowy slopes. With so many destinations available, it can be difficult to choose the best. To help you plan the best ski vacation, consider the possibilities of these four leading North American ski destinations!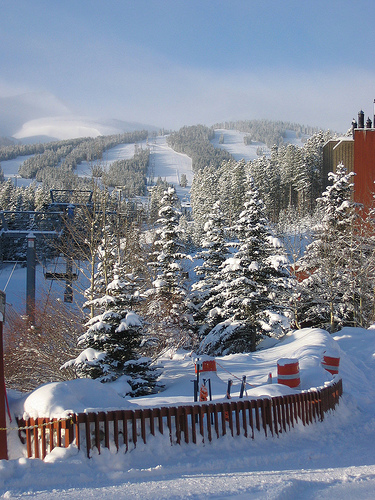 by John Johnston/flickr
#4 Big White
For the best intermediate level skiing, and unrivaled access to the powdery slopes, Big White offers plenty of opportunities for fun in the snow. The ski in, ski out lifts serve the village directly, and you'll find accommodations to suit any budget Big White emphasizes all the winter activities with gondola access to Happy Valley. The Mega Snow Coaster tubing park, skating on the frozen lake, and several other activities make this a perfect family resort.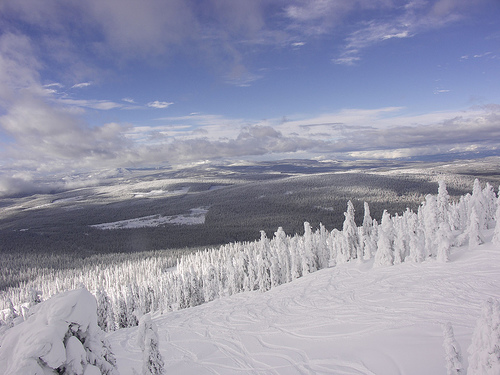 by Bemep / flickr
#3 Breckenridge Ski Resort
With one of the widest ski ranges and the historic town below, Breckenridge, Colorado makes a great vacation for beginning and intermediate skiing, and experts will love the challenges of the infamous double-black diamond run. You can head out alone on the slopes, team up with professionals at the ski school, or take a relaxing ski-tour of the area with volunteer forest rangers. If you want to enjoy the snow without the physical challenges of skiing, consider an afternoon sleigh ride and some of the finest in alpine dining.
[adsense]
#2 Fernie Village
For action-packed fun on the slopes, Fernie Village is nestled between the peaks of Lizard Range. Five powder-filled bowls coupled with steep terrain and the legendary Boomerang keep many experts coming back here year after year. After hours is quiet time in the village, but a short shuttle ride to Fernie Town can be arranged for after-hours entertainment. Fernie is only hours away from several other popular resorts, making it a popular base for exploring the region's specialty runs.
by johnaspden / flickr
#1 Whistler Village
For variety in accommodation, activities and events for couples and families, and pure skiing enjoyment, it's hard to find a better destination than Whistler Village. The village is pedestrian only, and there are many small shops, dining opportunities and a Scandinavian spa for relaxation.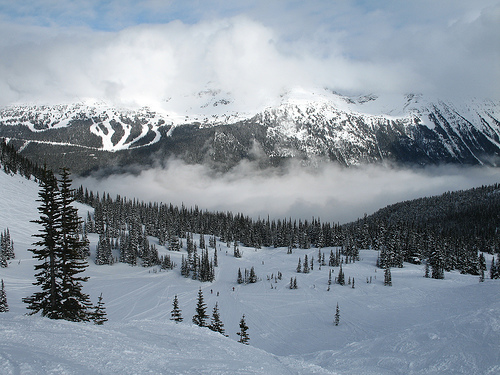 by Tim in Sydney/flickr
Besides ski in, ski out lifts serving the snowy slopes of Whistler and Blackcomb mountains, you'll find:
Peek 2 Peek gondola rides
the thrill of heli-skiing
ski schools for children as young as 3 and fully licensed childcare for 18-36 months
ziplining
treetop trails open all season
possibly the most active night life of any North American ski resort
Whether it's romantic seclusion or the bustle of small-town life, Whistler Village offers fun in the snow for all skill levels.
Planning the perfect winter destination can be a chore. Remember that when it's over, what counts are memories made. Choose one or two needs that you can't live without, such as flexible accommodations or active nightlife, and enjoy this season's snowfall!
About the author
Sean Peterson, a travel consultant and sports enthusiast, also contributes content for www.whistlerhotels.org, a descriptive site about one of the most famous mountain resorts in the world. Whistler hotels with spas provide both charm and excitement for visitors and residents alike.