The best beaches in the world are located in Thailand. They are not a typical seashore but can offer an extraordinary experience. Travelers will enjoy a variety of sea activities while taking time to relax just by watching the calm surface of the water and the clear sky. The best time to visit Thailand beaches is between November and March to avoid the rough climate which makes island hopping more possible. 
Thailand is likewise an ideal destination if you love adventures, like snorkeling and discovering limestone formations. It has a wide range of beach spots that could please various travel cravings, both for newbies and adventure seekers. 
This post includes some attractive tourist spots in Thailand that you can visit for your next trip. These include:
1. Klong Dao Beach 
The first seashore to recommend is the Klong Dao in Thailand which is best for family getaways. It comprises many small islands and the largest is no other than Ko Lanta. The beach has shallow water and is very wide. Therefore, it is safe for kids to play along the shore with proper guidance, of course. Its sand texture is fine and so would not expose small feet to injuries. 
The pink skies make the beach picture-perfect. It has a crescent panorama view which is excellent for taking photographs. 
Walking on the beach can be exhausting and having some cold treats, like ice cream, is very much delightful. Tourists could take full advantage of tasty ice creams along the shore. 
2. Hat Tham Phra Nang Beach 
A more exciting beach trip is best with rock climbing and other water sports. Thailand is still a good place for thrill-seekers because aside from its beautiful beaches are the cliffs safe for adventure. 
Your next summer getaway could be in Krabi Province which guarantees a new level of beach experience. It has golden fine sand and amazing rock formations on the crystal clear water. It will be a flawless backdrop when you take pictures which is also a great sign that you are on this popular beach in Thailand. 
The cliffs are fully covered with trees and reaching the top will let you view Koh Kai Island and many more beaches. 
This beach destination also has the most delicious shrimp recipe in Thailand. There are long boats anchored in the seashore that serve as restaurants to cater to plenty of tourists. Visitors won't ever be dehydrated with cold coconut water around the area. 
3. Chaweng Beach 
The majority of the tourists choose to spend their vacations on Phuket beaches. Hence, you might opt for somewhere else to avoid the crowd and enjoy privacy. Chaweng Beach is a perfect alternative to take pleasure in the tropical climate of Thailand. 
It is similar to Patong Beach when it comes to the luxuries every tourist could wish to have. There are bars for beach parties and restaurants to devour Thai delicacies during your stay. The pinkish sand is another reason why tourists love to visit Chaweng. 
The beachfront is ideal for nightlife with a patio area where you can eat your favorite dishes and drink juices and beers. Tourists can enjoy discos at night and meet new friends. This Thai spot has a pleasant aura for couples as well.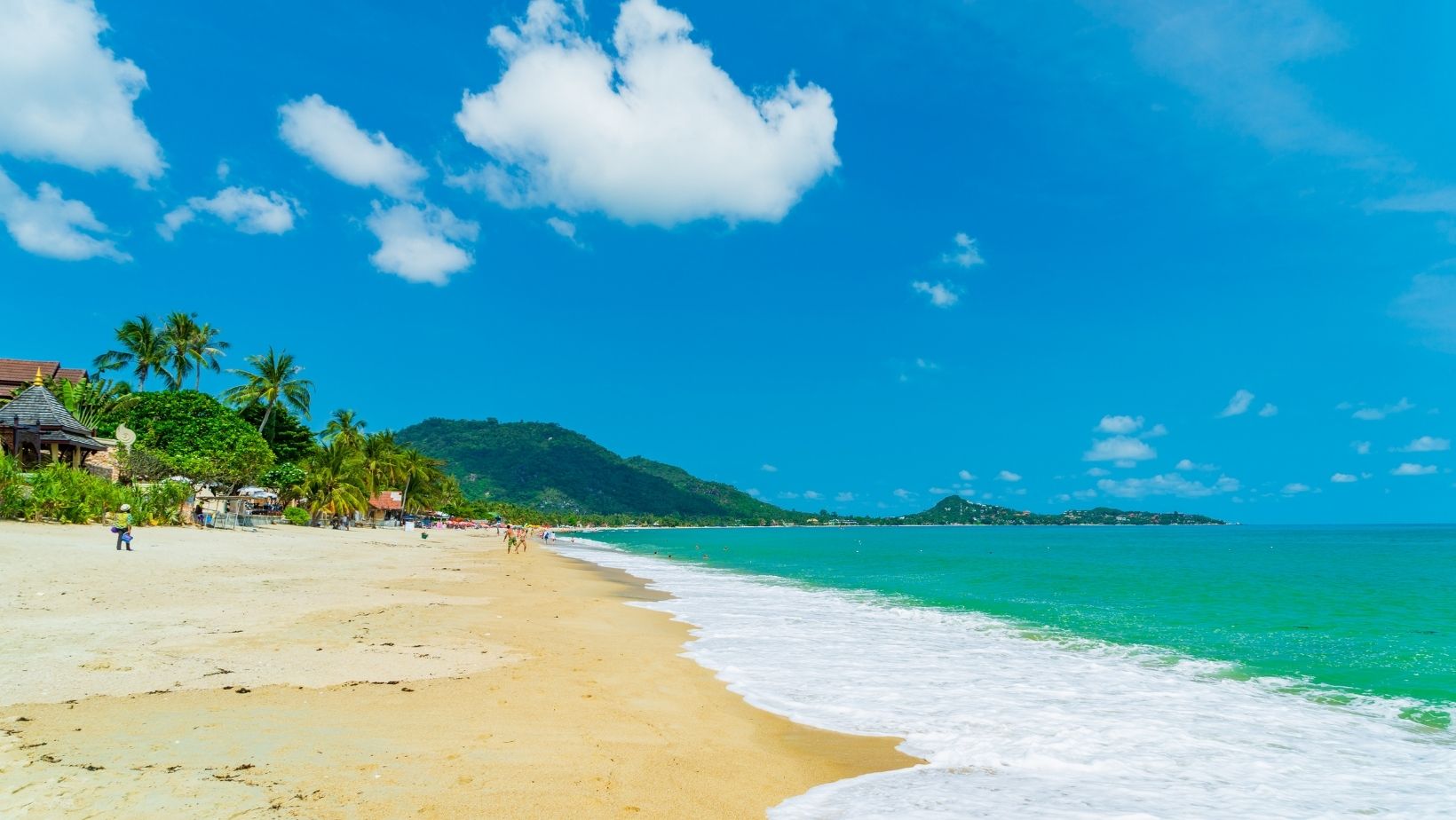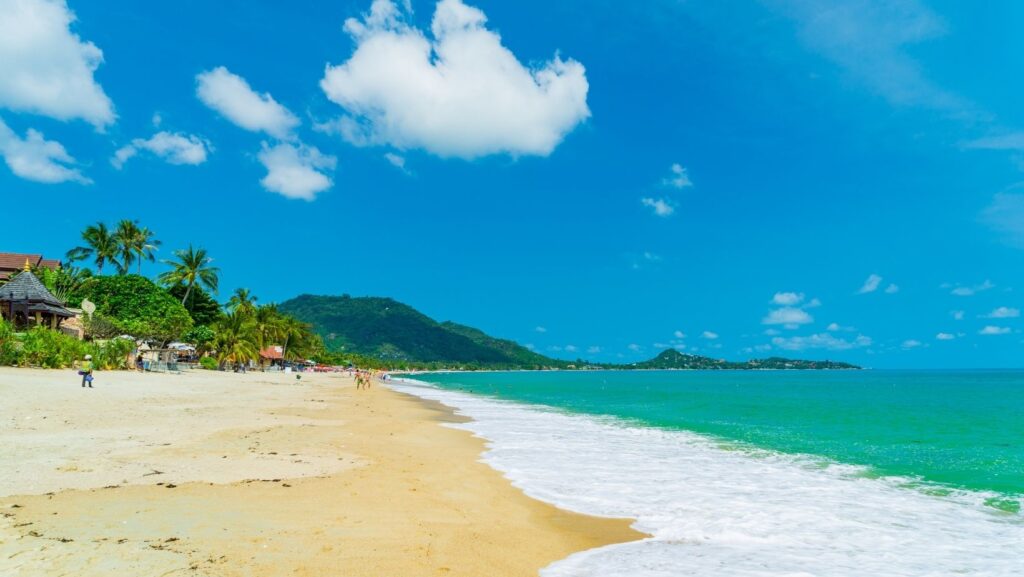 4. Mai Khao Beach 
Phuket is undeniably a good place for long beaches. This one is near the airport where tourists can spot airplanes passing by. It is made of pine forest and beautiful corals which is safe for kayaking. 
5. Haad Rin Nai Beach 
The popular "Full Moon Party" happens in Haad Rin Nai. It is more crowded than the previous beaches on the list and also well-developed. Many of the visitors fall under Gen Z ages which have a lot of energy for night parties. Check on the calendar to ensure you are booking a beach stay at the right time. 
6. Nui Beach 
A secluded cove is worth exploring. It is accessible through a boat and there are a lot more stunning spots found on Nui Beach. Furthermore, this beach was a part of a film in 2000 starring Leonardo DiCaprio. It has caused damage to its shoreline, however, the beach is restored after a few years. The seaside also boasts plenty of infrastructures, like a spa, restaurant, and club. 
7.Hua Hin Beach 
Those tourists near Bangkok can visit Hua Hin Beach. It is good for a tight budget but won't disappoint you with what it can offer. This is the oldest among the beaches in Thailand and so has a lot of history that you can encounter. There are also plenty of foods on the beach, including freshly caught seafood.
8.Ko Similan Beach 
The last Thai beach to visit on the list is perfect for snorkeling and scuba diving. Beneath the sea are corals of many kinds and a rich marine life that you could discover. Visitors may also climb on the rock formations to take stunning images that are worthy to share with their friends online.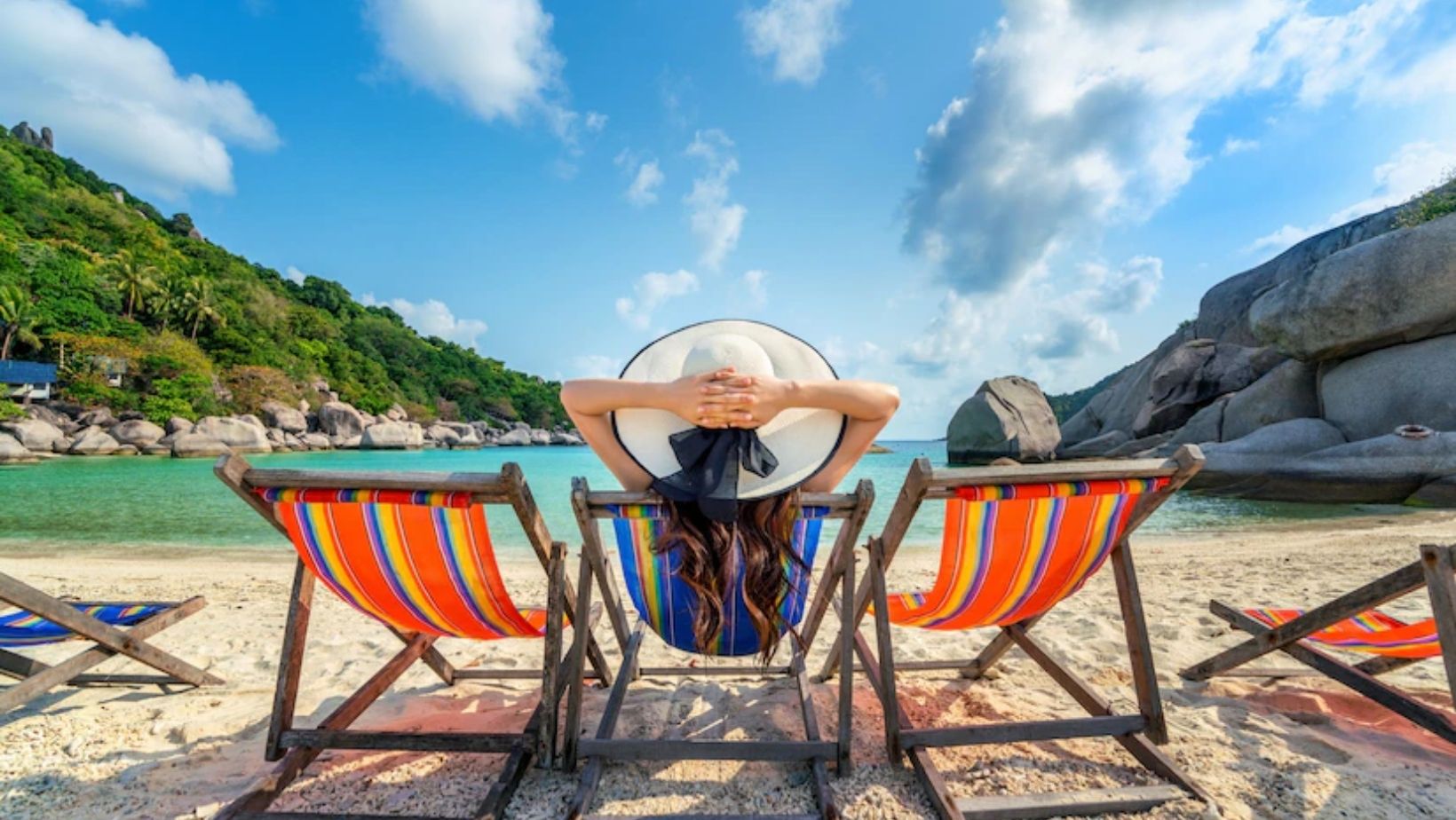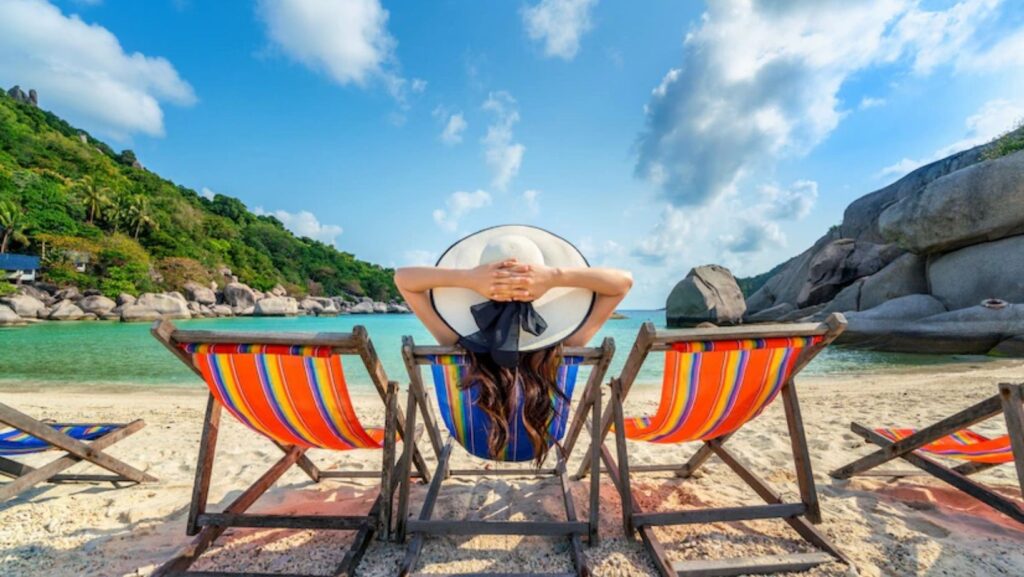 Final Thoughts 
Other beach destinations in Thailand, like Hat Bang Sak and Sichon, can be included in your list. Planning to stay a little longer on your chosen island will make you consider  Kudo Hotel Patong Beach and other hotels nearby. Since there are many activities to do while on a beach trip, reserving a private room will benefit your stay greatly. Contact the staff to book a hotel earlier to save your spot.