The second largest city in Montenegro, NikÅ¡ić is a vibrant location bursting with culture. Situated at the foot of Mount Trebjesa in north-central Montenegro, the city boasts a stunning landscape that is bound to fill visitors with a sense of wonder. Aside from its truly unique cultural heritage, NikÅ¡ić is also home to a rich art scene, which is an integral component of the city's excellent atmosphere. Between its luminous ambience and breathtaking scenery, this remarkable destination will definitely give visitors and unforgettable experience. Here are some must-see attractions for tourists travelling to NikÅ¡ić.
Man the fort
NikÅ¡ic is an area overflowing with rich historical heritage, and has been the site of many different settlements across the ages. One outstanding example of the city's dynamic past is the fascinating remains of the ancient fortress of Bedam. This medieval Turkish fortification is a sure to give those with a passion for history something to be excited about. During the summer months, there is also a café nearby where visitors can enjoy some refreshments whilst absorbing the marvels of this quaint location.
But it doesn't end there. During the months of June and September, the fortress becomes centre stage as musicians and actors perform before the audience, making a visit to this attraction a must all year round.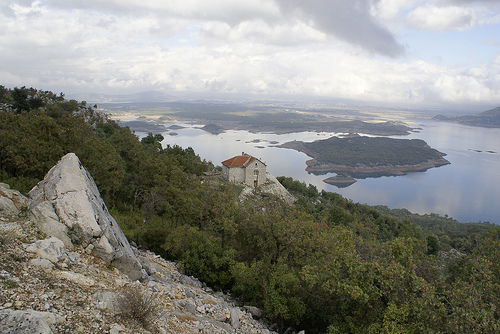 Ostrog Monastery
Ostrog Monastery is situated just outside of Nikšic. Carved into a vertical cliff face, this holy place is truly a feat of engineering. With its beautifully whitewashed walls and unbelievable architecture, this Monastery of the Serbian Orthodox Church showcases the perfect blend of natural and man-made structures.
The Monastery is actually comprised of two levels; the lower church dating from the 18th century which contains most of the monastic residences, and in the upper level, where two cave-churches can be found. As well as being a simply glorious attraction, it is also the most popular pilgrimage site in Montenegro, this one should be high up on visitor's itineraries.
Brewed to perfection
For those who remain uninspired by the city's wealth of historical heritage, there is something else on offer that is sure to impress; quality beer. NikÅ¡ic is home to the only place in Montenegro to produce that delicious nectar; the famous Trebjesa Brewery. Called NikÅ¡ićko beer, those pint-sized masterpieces are exported across the globe. But by far the best way to enjoy this range of delicious ales is to visit a bar in the beer's hometown, absorb the local culture, and relax with a cold pint.
Nikšic Sports Centre
After enjoying some fine beer, Nikšic-style, visitors might feel the need to balance the scales with a good dose of exercise. Once again this city provides on all fronts, with an excellent sports centre packed with facilities. The Nikšic Sports Centre has everything from a full Olympic-size swimming pool, to futsal and tennis courts. As if that wasn't enough, there is also a bowling alley and a shooting range! With so much to do, this superb sports centre is a day out in itself. Who said exercise can't be fun?
Outdoor pursuits
Nikšic definitely has no want of beautiful scenery. Apart from the stunning mountainous landscape, the city has three lakes at its flanks, offering ideal locations to get some fresh air and unwind. Being such a picturesque location there is no shortage of great walks for visitors to embark on too.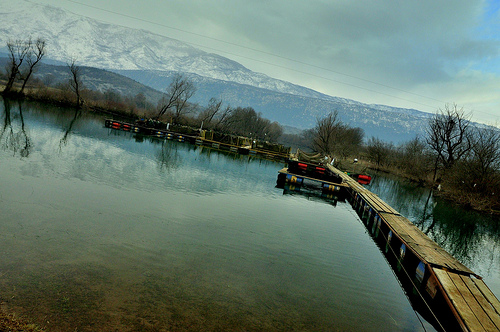 Conclusion
Nikšic is a city waiting to be discovered. With a selection of Nikšic holiday homes, activities and places to see, visitors are sure to have the holiday of a lifetime exploring this unique and interesting destination.
Article brought to you by Bradley Houston.