If you're a newbie in outdoor activities, then you сure need some valuable articles that will guide you through the process in order for you to have the best possible experience. The first time backpacking can either inspire you to conquer more trails, or it will totally repel you from going in the wild ever again. 
Luckily for you, we have comprised a list here of the easy trails you can conquer on your first backpacking adventure. But before you go, make sure to familiarize yourself with the backpacking packing list, take the appropriate gear, and be physically well prepared. Once you are sure you are ready to hit the trial choose one of the suggested on the list, and enjoy a well-spent time in nature. 
Beginner-friendly US tracks
Half Dome, California
Many people want to conquer this trail in one day, but if you really want to get the whole experience, then expect to spend at least 2-3 days out in the wild. There are two trails over here, the Mist Trail, which is 14,5 miles round trip, and the John Muir Trail, 16.5 miles round trip. But if you want to combine them both, you can make a round trip of around 15 miles, going up the MIst trail and coming back down via the John Muir one.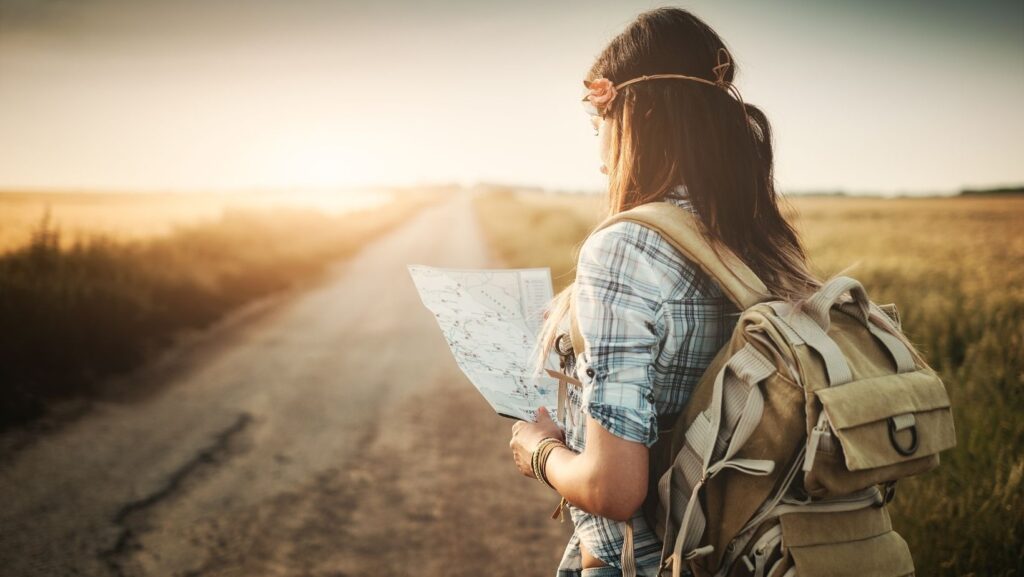 If you want to go easier on your knees, then you'd probably want to choose the John Muir Trails since the Mist trail is very steep and the terrain is quite rocky. Once you start your trip, most likely on the Mist Trail, make sure you take frequent breaks and bring with you tons of water, especially if it's summertime. The trail has a really nice campground, where you can set up a camp lit a campfire, and unlike many other trails, this one has pit toilets. Making it to the top of the Half Dome is amazing, and you have to experience it for yourself. A trip that's definitely worth the trouble!
Havasu Falls, Arizona 
A 25-mile round trip that will show you some of nature's hidden gems. At first, you'll be descending the trail, only to come back up after a while. Clear out your schedule and look forward to spending at least three nights out in the wild, away from the city noise, where you can recharge your batteries and relax. The views are breathtaking, and people from all over the world are coming to hike, camp, and backpack here. 
There are five stunning waterfalls along the trail. The final one is at the end of the hike, at Beaver Falls. The trail is fairly easy, but there are a few spots that you should pay close attention to. The whole trip is not that hard, especially if you divide it into four different days. 
The Lost Coast Trail, California 
It is one of the unique hiking trails, long 25 miles. Most people usually finish the trail in 2-3 trails. The Lost Coast Trail lays along the most beautiful rugged coastlines and follows some breathtaking beaches and spectacular sceneries along the way. There are two primary sections, the Northern section, which goes from Mattole Beach to Black Sands Beach.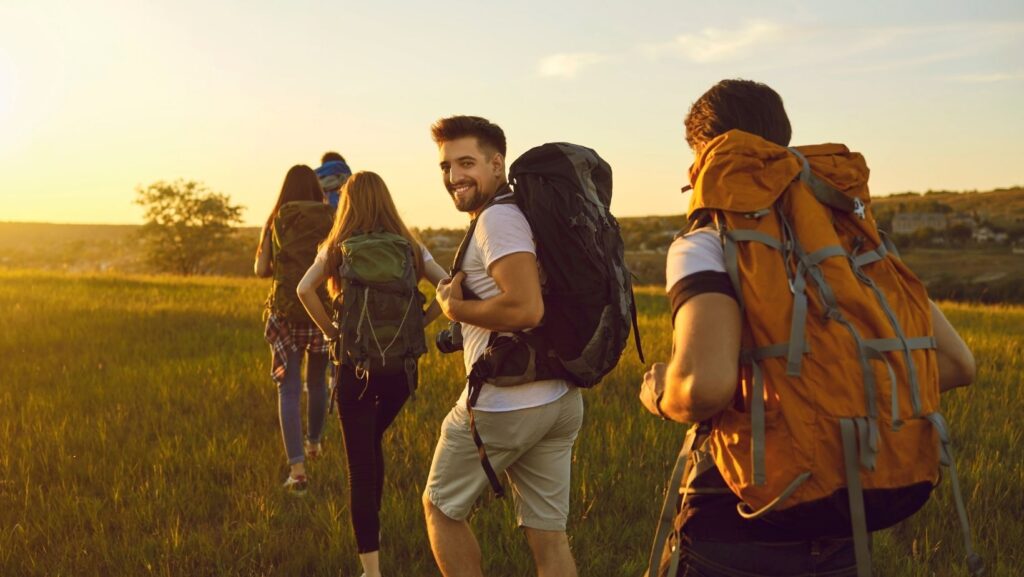 The Long Coast Trail is perfect for camping and backpacking throughout the year. There are no elevation gains and no points where you should pay close attention, so the trail is perfectly beginner-friendly. But, backpackers should do some research beforehand because of the tide schedule, which might prolong your journey if your timing is off. 
Isle Royale National Park, Michigan 
The total mileage that you'll pass depends on the trails that you'll connect on your journey. Overall, the whole trip can take you from 1 to 10 days. There are two main trails that go from one end to the other: Minong Ridge trail and the Greenstone Ridge trail. Even though this is the perfect place for a friendly trip, you can always go solo if you want some peace and quiet. There are no real predators, and the trails are well-marked, so the danger is low to non-existent. Plus, you can always adapt the trip to your fitness levels in terms of duration and length. 
The island offers plenty of water to filter, and if you're feeling enthusiastic, you can find some online articles on how to purify water. Also, there are water-filtering straws that will get rid of any pathogens and will improve the taste of your water. There is also a lodge on Isle Royale, so you can even shower for a small fee. 
Summary 
Beginner-friendly backpacking trails are all around the US. Almost every trail can be suited to your level, and you can build your way up by visiting it multiple times. Always remember to start small and stay safe. Soon, you'll have new memories and stories to tell to your coworkers once you come back freshened up.