Turkey is Britons top destination for summer travel and beach holidays, according to UK online travel agency On the Beach. Of the country's many beach resorts and picturesque cities conveniently located by the sea, British travellers are massively picking their favorites this summer, Bodrum, Marmaris, Antalya, Kusadasi or Oludeniz.
Tourist arrivals in Turkey are flourishing this summer, with a powerful boost given by the UK market, where On the Beach reports a surge in sales. According to the Turkish Ministry of Culture and Tourism, 3.78 million foreigners arrived in the country in June 2011 alone, adding to the 28 million that visited Turkey in 2010.
Most of the foreigners visiting Turkey head to the beach resorts, with Bodrum being one of the top destinations this summer. British travelers also show a general interest for for cultural attractions which are the main reason for the day trips they take during their stays in Turkey.
"Turkey is certainly one of our most visited destinations and it looks like it will become ever more popular in the future," said Alistair Daly, Marketing Director of On the Beach. "Indeed, more and more people are logging on to find great budget holidays in Bodrum, Marmaris and Antalya."
Mr. Daly added the local culture, cuisine, luxurious hotels and the great beaches are the most important reasons behind the country's popularity for summer vacations.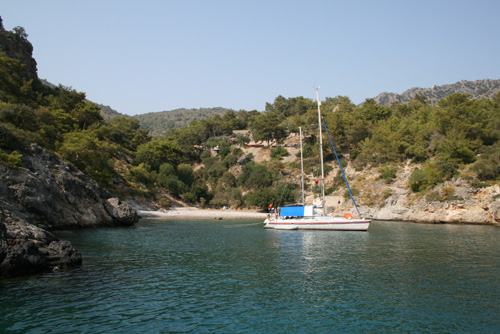 Insider tip from the Travel Tweaks team: If you're interested in a very British resort for your holiday in Turkey, try Oludeniz. There are generally so many Brits there during the summer, that most prices are in both Turkish Lira and British Pounds and virtually everyone speaks English.