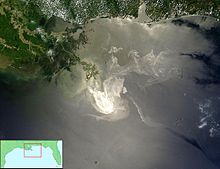 More than 100 lucky organizations got shares of over 40 million dollars in BP funds to help them promote Gulf Coast's tourism and seafood industries. The 110 nonprofit groups and government entities were picked from more than 350 applicants. This is the first round of funds given by BP as part of their agreement to support the regions affected by the Deepwater Horizon oil spill of 2010, the largest such incident in the history of the petroleum industry.
The biggest shares were awarded in Louisiana (15.9 million dollars for 43 groups) and Florida (13.4 million dollars for 33 beneficiaries). In Alabama, 8.3 million dollars will go towards 21 groups, while in Mississippi, 13 organizations will receive 6 million dollars.
This is the first round of grants shared, as part of a proposed agreement between BP and a team of private plaintiffs' attorneys. The whole deal amounts to 57 million USD worth of seafood and tourism promotion grants, according to Patrick Juneau (court-supervised claims administrator).
[adsense]
Talks of BP money going into tourism and seafood promotion in the Golf of Mexico region date back to spring 2011, some payments having been already made. Yet given the massive environmental and economical damage caused by BP, coupled with the fact that the rig might still be seeping oil into the ocean, recovery will take a lot more time and swallow a lot more money.