The UK, a paradise for nature lovers, has some of the best habitats for birdwatching, whether you're aiming to watch native birds or migratory birds. It has the perfect weather for numerous bird species in Wales, England, Northern Island, and Scotland throughout the year. The Royal Society for the Protection of Birds (RSPB) has taken steps to ensure these birds are preserved from endangerment and also preserve their natural habitat. If you're a bird enthusiast or someone who loves nature, there are twelve birdwatching destinations in The UK that you must visit.
1.Farne Islands
The Farne Islands, located on the coast of Northumberland, attract a huge number of spectators, mainly for one bird: the puffin. One of the most beautiful birds native to England, puffins can be seen in colonies mainly between April and July as they prepare for their breeding season. However, you can see them in other months as well. Puffins are not the only birds you can see in the Farne Islands. Black-headed gulls, guillemots, and a few other species also appear. Suppose you want to see more, head to the Lindisfarne National Nature Reserve. You'll find bar-tailed godwits, barnacle geese, and pink-footed geese here, and you can avail yourself of boat tours.
2. Minsmere Nature Reserve
Minsmere Nature Reserve under the RSPB in Suffolk, one of the best places in England for wanderlusts, has many habitats that attract tourists since June every year. It's also a haven for birdwatchers, as rare migratory birds such as pied avocets, bitterns, bearded tits, spotted redshanks, and many others arrive in flocks to find their perfect habitat here. Minsmere has lowland heath, vegetated shingle, coastal lagoons, and reed beds, making it the perfect resting place for these birds. You can arrange a picnic here, go on guided walks to the viewing points and trails, and hire binoculars to watch the birds. Minsmere has car parking facilities for anyone who wants to bring their cars here. You can reach there by train, bus, bike, or road, whichever is more convenient. Besides, you can avail of a group and school booking and enjoy their educational facilities, play area, and cafe.
3. Isle of Mull
The Isle of Mull, the second-largest island in the Inner Hebrides, consists of marshlands, mountains, lochs, and moorland, creating the perfect atmosphere for birds. People usually gather on the island to see golden eagles, white-tailed eagles, and hen harriers all year round. However, you can also see shelducks, goldeneyes, and whooper swans in the lochs. If you want to explore beyond the Isle of Mull, explore around the Inner Hebrides, especially in the isle of Islay. You'll find various ducks and geese here in autumn and winter. Besides, the mesmerizing backdrop of beautiful flowers and mountains makes birdwatching here even more enjoyable.
4. The Cairngorms
The Cairngorms in Scotland, consisting of the highest mountains in Britain, has been ranked one of the best birdwatching spots in The UK on various occasions. Its ancient pine forest creates the perfect habitat for some of the rarest birds of The UK, such as multiple types of fluffy bird ptarmigans, endangered and mesmerizing capercaillies, and certain species of woodpeckers.
Scotland is one of the most preferred travel destinations by students. So if you visit there with peers or bring a group of students from your institution for birdwatching, you can attend a program talking about all the bird species visiting the Cairngorms. You can also attend lectures on the wildlife in that location and how it affects the ecosystem.
5. Loch Garten
When visiting the Cairngorms, you must visit the Loch Garten Nature Centre by the RSPB in Abernethy. An ancient nature reserve project to protect the rare birds of Britain, you can get the sight of the gamebird capercaillies here as well. Loch Garten has a Caledonian pine forest that houses bird species such as the Scottish crossbill and the crested tit. You may be graced with the rare sight of a capercaillie doing its thing if you walk on the woodland trails very early in the morning. You can also have a chance to see ospreys migrating here in winter to nest and breed during spring and summer. A team of guides will help you view the birds with CCTV, telescopes, and binoculars, or you may also buy binoculars from a shop in reserve. You can also enjoy an exhibition and activities with your friends and family. And when you feel hungry, you can buy snacks and drinks from their shop.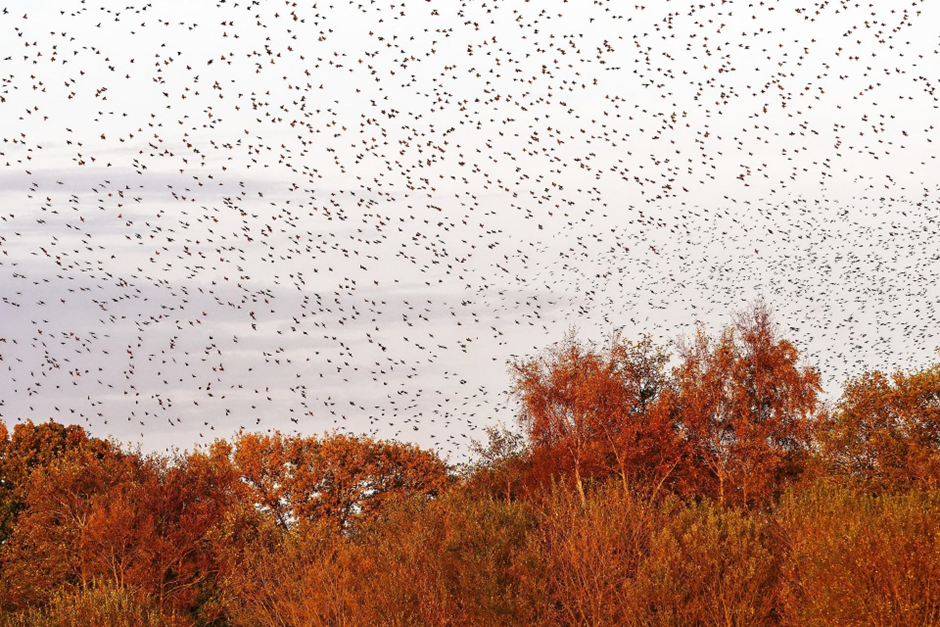 6. Isles of Scilly
Birdwatchers eager to view rare migratory birds during spring and autumn can visit the Isles of Scilly in Cornwall. If you visit the islands in December, you can see rare birds, such as Richard's pipit, Eurasian stone-curlew, and Myrtle warbler. Eurasian crag martins have been known to visit the islands during May, so you can schedule a birdwatching day here during the month. Summer on the islands also welcomes seabirds, such as gulls, cormorants, and shags.
7. Rutland Water
The smallest county in Britain, Rutland, holds the most significant annual gathering for birdwatchers, the British Birdwatching Fair, also called the BirdFair, in August. This reserve in the Rutland Water, consisting of lagoons and wetlands, invites ospreys, Egyptian geese, and other waterbirds, making it one of the best birdwatching destinations in The UK. You can also view waders, egrets, and kingfishers resting or in action from one of the hides in Rutland Water. With more than thirty birdwatching hides here, experts will be present with you to answer your questions while teaching you about the birds you're watching. The visitor center also welcomes numerous tree sparrows, one of the scarcest songbirds in The UK.
8. The Somerset Levels
The Somerset Levels holds one of the major bird-watching holidays in The UK, as it attracts a few species of long-legged birds due to its wetlands. You'll see plenty of herons, water rails, common cranes, and bitterns marching on these lands. You can also spot many kingfishers, marsh harriers, and Cetti's warblers hanging out among their long-legged friends. The Somerset Levels is also one of the places where you can enjoy starling murmurations, as this is the biggest starling roost in Britain. Just before dusk falls, a large flock of starlings sings while swirling in the sky in patterns, creating a beautiful scene to end your day with.
9. Gigrin Farm
For those eager to watch predatory birds in their natural habitat, Gigrin Farm in mid-Wales can be the perfect spot. You can watch red kites snatching their meal by swooping down from their flight. The farm provides refreshments and food, and you can enjoy the atmosphere while having a picnic. You can watch predatory birds from the bird hides here and learn more about them in the education center. Besides, the farm also has trails you can walk by while birdwatching.
10. Leighton Moss
Leighton Moss in Lancashire creates an excellent atmosphere if you love starling murmurations and are looking for more spots. Come here in autumn, and you'll see thousands of starlings harmoniously swirling in a flock while singing before settling down at night. Another RSPB Nature Reserve in Britain, Leighton Moss, has the largest reed bed in the northwest part of England. Birdwatchers can enjoy watching avocets in the hides and marsh harriers doing an aerial breeding display during spring. They can also see colonies of warblers, bearded tits, and other reed-homing species all year around. Whichever time of the year you visit Leighton Moss, you can enjoy their seasonal birds as the highlights there. Activities revolving around families and knowledge-gaining sessions are also present, and you can rent binoculars to view the birds. Also, you can enjoy coffee while watching the natural beauty!
11. Caerlaverock Wetland Centre
Caerlaverock Wetland Centre in Dumfries and Galloway is another on the list of the best birdwatching destinations in The UK and a perfect haven for lovers of ducks, swans, and everything in between. Including various breeds of geese and whooper swans, these birds migrate here from Spitsbergen and Iceland to enjoy a milder winter. Just nearby, you can visit Mersehead, which is another RSPB reserve that attracts flocks of barnacle geese. The best time to visit this place is during winter. You can wander around, watch other wildlife through web cameras, and visit the gallery to see artworks focusing on wildlife. New Year's Eve brings bird races, and you can feed swans. The center remains closed at the end of the year.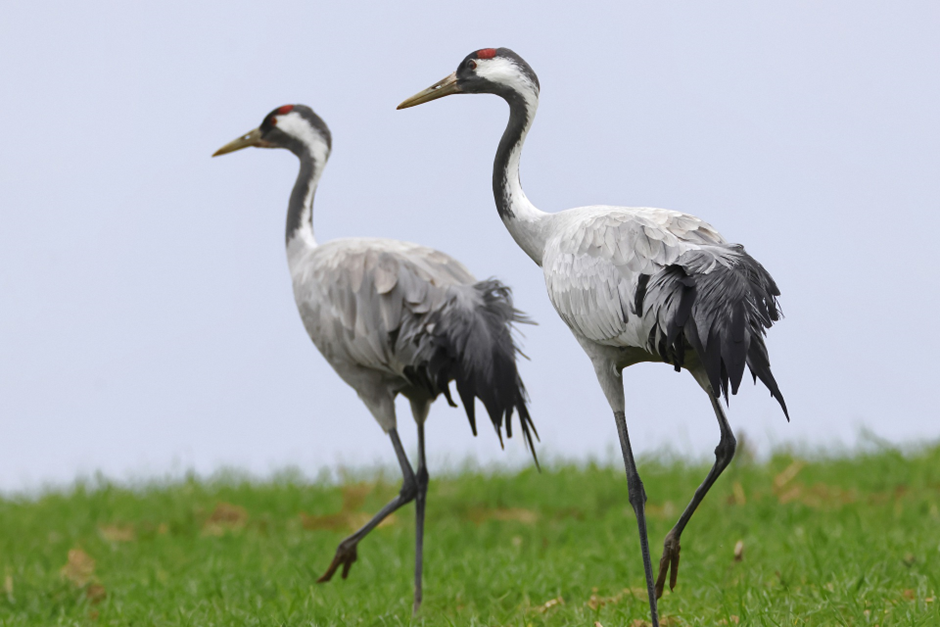 12. Rathlin Island
Northern Ireland treasures one of the top spots in The UK to view seabirds in their natural habitat, which is Rathlin Island, boasting an RSPB-reserved seabird center. In this place where there are more birds than humans, you can enjoy birdwatching from a cliff walking trail and viewing coastal species such as kittiwakes, puffins, razorbills, guillemots, etc. You can also enjoy watching these birds while having a picnic or enjoying refreshments. Besides, educational programs talk about the habitats here and why they visit this coastal location. Reaching Rathlin Island is easy. You can go there by bike or get a ferry service from Ballycastle. Apart from the bird species mentioned above, you can also see corncrake habitats in various locations, including the upside-down lighthouse on Rathlin Island. A marvel to watch here during spring is the birds nesting in pairs for breeding and watching hatchlings on the island.
Conclusion
Whether you want to watch birds native to The UK or get a glimpse of the rarest migratory birds, various nature reserve centers here will give you the best chances. If you visit any of the best birdwatching destinations in The UK, you can enjoy starling murmurations, breeding dances, nesting, hunting, and possibly hatching. Don't miss the chance to watch the puffins, a favorite of many kids as they look like penguins. And make sure to cover yourself up in the bird hides thoroughly!