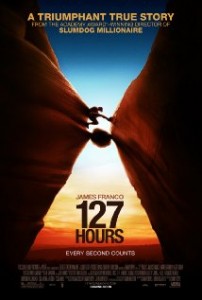 For those who like to travel or love the outdoors, it's hard to replicate the excitement and adrenaline rush associated with adventure sports. But if you can't be out on the road partaking in your favorite activities, watching great films on your cable TV or http://www.satellitetv.net service can help hold you over until you're able to go on your next biking, climbing, skiing or surfing trek. Here are the top 5 adventure sports movies of all time:
127 Hours (2010)
James Franco stars in this biographical drama about a mountain biker and climber who gets trapped underneath a boulder while he's navigating through the canyons of southeastern Utah. Based on real-life outdoorsman Aron Ralston, Franco's character is ultimately forced to go to extreme measures to get out of the canyon and survive.
Breaking Away (1979)
This film is more dramatic in nature than some of the other adventure sports films, focusing as much on characters as it does the sport. Dennis Christopher stars as Dave, a recent high school graduate with an affinity for Italian culture who aims his sights on competitive bike racing. Despite tough challenges, Dave is ultimately triumphant in this Academy Award-winning film.
Vertical Limit (2000)
This action-packed mountain climbing film follows Chris O'Donnell as Peter Garret, who must lead a rescue mission up K2, the world's second highest mountain peak. He doesn't have much time, as the band of survivors he's seeking to rescue is 26,000 feet up the mountain — a distance that makes it difficult for humans to survive for very long.
Downhill Racer (1969)
This ski film stars Robert Redford and Gene Hackman as a U.S. Olympic skier and his coach, respectively. Redman puts on a great performance as David Chappellet, a grim and self-involved competitor who disregards his emotions in pursuit of the ultimate prize, only to be surprised as his lack on contentment when he is victorious.
The Endless Summer (1966)
This famous documentary — perhaps the most respected film on this list — follows two Californian surfers around the world as they pursue the most suitable surfing destinations. They travel to Africa, Australia, Hawaii, New Zealand and other destinations and catch big waves while introducing locals to the sport. What are your favorite adventure sports and outdoors movies?