Source: Pixabay
Planning to visit Tanzania for a holiday? Then get ready for the experience of a lifetime! One of the most stunning countries in Africa, Tanzania has something to suit everyone's taste and budget. It is no surprise that the country has a booming tourism sector that has grown by 300% over the last decade, attracting over one million tourists annually. Whether you wish to climb mountains, go on adventure-filled safari tours or relax on beautiful beaches, Tanzania is the place to be!
Here is our list of top 10 things that you need to do during your holiday in Tanzania:
1. Experience the Majestic Mount Kilimanjaro
 If you are the type who loves adventure, then climbing Mount Kilimanjaro should be your 'top pick'. Known as the Roof of Africa, this is Africa's tallest mountain and a popular climb among both first-time climbers and experienced hikers. You can choose from different tours based on your climbing skills. Although it is a difficult trek and you definitely need to be in good shape in order to accomplish it, once you reach the top, the view is absolutely breathtaking and sure to leave you in awe.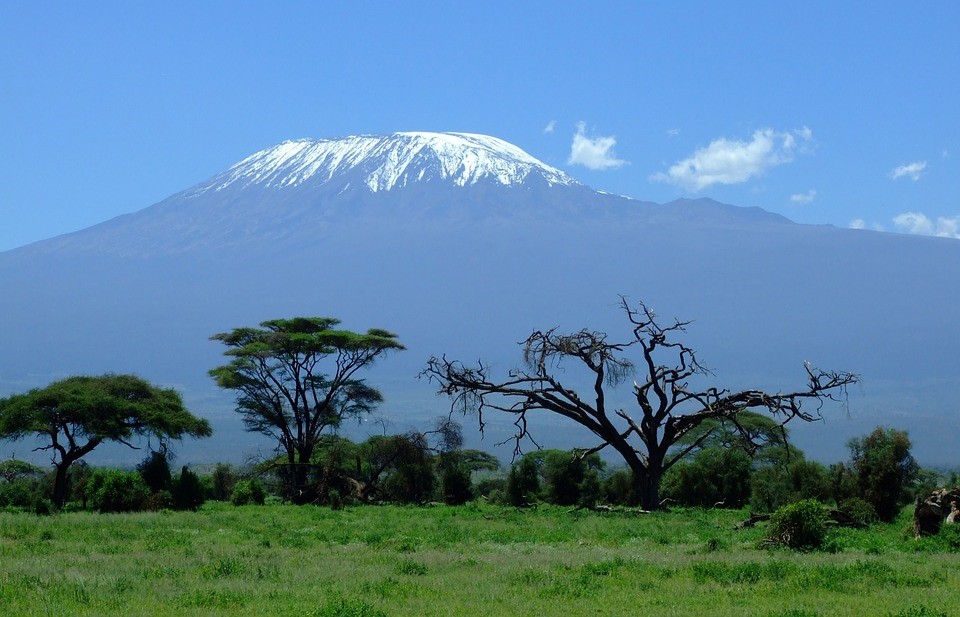 Source: Pixabay
2. Go on a Safari Tour at Serengiti
Home to a large population of lions, cheetahs, giraffes, elephants and birds, Serengiti National Park is the best wildlife destination in Africa and a must-visit spot when in Tanzania. While it is crowded with visitors and offers exciting adventures all year round, it is most famous for the Great Migration that involves the movement of a million wildebeests and zebras gathering in large herds to greener pastures – it truly is a spectacular sight to witness. There are lots of ways to explore the great Serengiti. If you really want to get close and personal with the animals and plants, you can take a tour on foot. Driving around with a guide is great too as it allows you to cover more area quickly. There's also an option for a night drive if you wish to see nocturnal animals. Whatever the type of safari adventure you are looking for, you will find it in Serengiti.
3. Explore the Magical Island of Zanzibar
With its white sand beaches that are ideal for anyone looking to enjoy a lavish beach vacation, Zanzibar is a must-visit destination for holiday-goers in Tanzania. The island offers a lot to see and does for people of all ages. You can try out local cuisine, go on spice tours or wander around the cobbled streets of Stone Town, the old quarter of Zanzibar City that is now a UNESCO World Heritage Site of artistic and historical importance. When it comes to accommodation, Hotels in Zanzibar, Tanzania will leave you spoilt for choice and the luxury beach hotels will ensure your trip is as smooth and comfortable as possible.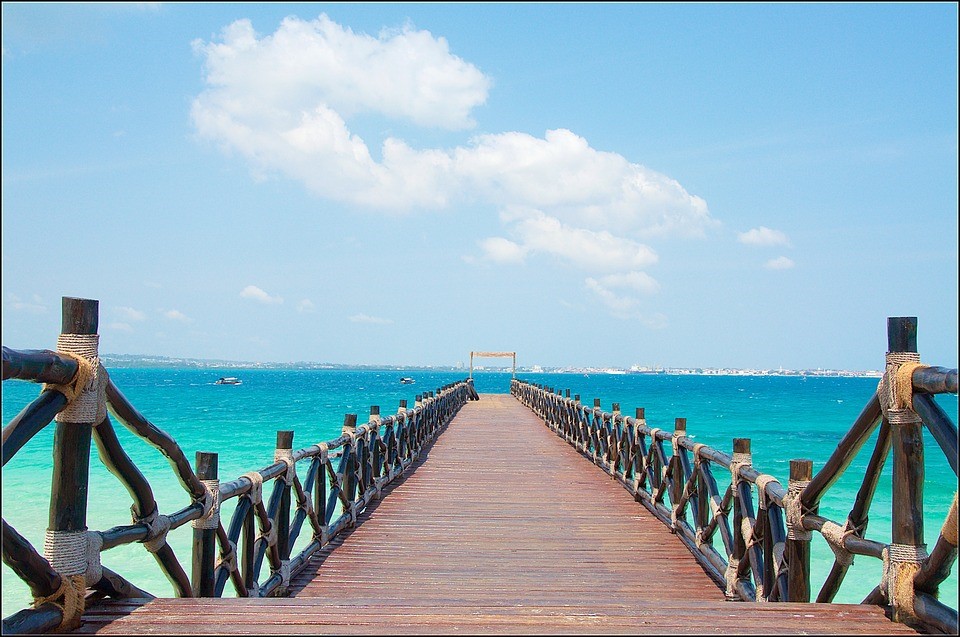 Source: Pixabay
4. Enjoy Scuba Diving at Pemba
Though it is relatively small in size compared to other islands, Pemba has a unique vibe to it. If you are looking for a quiet, undiscovered kind of place where you can avoid the crowds, Pemba is the place to be! Here, you will truly be able to get away from the hustle and bustle of modern day life and enjoy the simple things. Its people are very easy-going and brilliant hosts – they will love showing you around their village and will cook you the most delicious seafood. Scuba diving and snorkeling at Pemba are a must – you will certainly love the beautiful corals and marine life.
5. Go on a Hot Air Balloon Ride at Serengiti
If you can afford it, a hot air balloon ride over Serengiti is something you will remember your entire life. Getting to see wildlife from up above is a completely different experience altogether. Although it is a little expensive, it is money well spent. The flight starts early so that you can watch the sun rise from the top as you fly above the delightful scenery. Also, since animals are more active in the early morning, it is the perfect time to watch them from above. Flights usually last an hour and are followed by a little celebration with champagne and a very special local breakfast – it surely is an adventure you don't want to miss.
6. Visit the Ngorongoro Crater
The famous Ngorongoro Crater, which plays host to a wide range of wildlife, is the world's largest unbroken and unfilled caldera. The area homes around 45,000 animals, including endangered species such as the Black Rhino. Several game drives take place within the area, giving visitors the chance to explore animals as they go about their lives in their natural habitat.
7. Explore Kilwa Kisiwani
Kilwa Kisiwani was once a thriving Islamic state discovered by Arab settlers which diminished in importance over time and ended up being abandoned. Today it is a UNESCO World Heritage Site and a great stop for those who love historical places. Here you can explore ruins of old mosques, and the beautiful Husuni Kubwa Palace dating back to 13th century.
8. Discover a Masai Village
They say the best way to visit a place is by getting to know its people and thus, you cannot complete your trip to Tanzania without visiting a Masai village. The local people love welcoming visitors to their villages and showing them how they go about their everyday lives. You get the opportunity to visit their homes, interact with locals and hear their stories. It's a one of a kind experience. Also, you get to enjoy some very entertaining dance performances!
9. Visit Tarangire National Park
Although Tarangire is not the most-visited national park, it is here that you will find one of the biggest elephant populations in Tanzania. It is another great place for some fascinating wildlife encounters. There's a large number of lions and buffaloes and the most diverse range of birds in Africa. So, if you love birds, Tarangire is definitely worth stopping by.
10. Hike at Mount Meru
This is Tanzania's second highest mountain and an ideal climb as a warm up if you wish to conquer Kilimanjaro. It is also suitable if you wish to avoid crowds as it has fewer hikers compared to Kilimanjaro. Mount Meru has some gorgeous scenery surrounding it, making the climb very enjoyable. You are also likely to be accompanied by monkeys, elephants, zebras and giraffes as you hike! Once you reach the top, you can enjoy stunning views of Mount Kilimajaro.
With all this and so much more to see and do in Tanzania, you can be sure that your trip will be one you won't forget for the rest of your life!