If you're planning to work and travel throughout Australia, then Brisbane definitely has to be one of the places on your journey. The city is well known for its easy going and friendly charm, year round warm and subtropical weather, top tourist attractions and cosmopolitan atmosphere. Here is some useful information to help you plan your working holiday trip to Brisbane.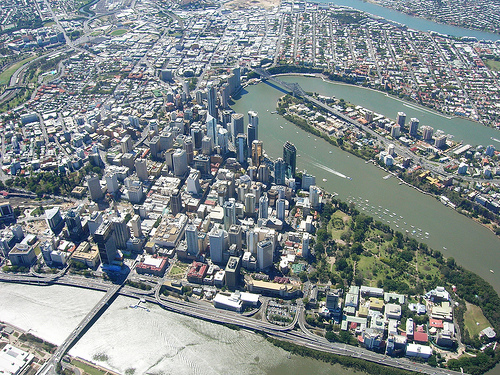 Types of Jobs
There are a variety of full time, part time, casual and temporary jobs throughout Brisbane. It's a great idea to find a job near your accommodation such as apartments in Brisbane CBD or the suburbs.
Major industries — tourism, retail, building and construction, aviation, agriculture, biotechnology, marine and mining
Popular traveller positions — telemarketer, factory worker, office/secretarial worker, IT consultant, maintenance worker, labourer on building sites, nurse, street salesperson for charity organisations, restaurant/cafe waiter, caterer, gardener
Tourism jobs — cruise boat kitchen hand, surfing instructor, ice cream seller, hostel receptionist
Temporary jobs at big events — food handling and service, ticket seller, security guard, flyer distributor, car park attendant, information guide, souvenir or drink vendor
Popular backpacker jobs — bar attendant, resort work, hostel desk worker, harvest work like fruit and vegetable picking, babysitting, shop assistant, gift wrapping at malls during the Christmas period
Travelling around Brisbane CBD
Getting around Brisbane's public transport system is easy. There are TransLink trains and buses and the popular CityCat ferries. There are also a lot of bike paths across the city.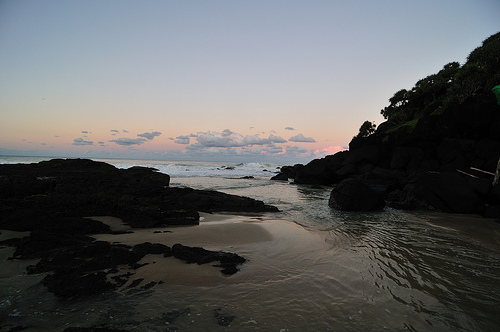 Job Search Resources
There are informational job workshops that help travellers with job searching. They also provide job databases and assistance in writing resumes. Hostels also have job boards, which are very useful for backpackers.
It's also important to take initiative when job hunting. Try searching online for appropriate Brisbane companies and employment agencies that offer jobs to working travellers. You can also send emails directly to the companies you'd like to work for to enquire about any work, even if they have not advertised for jobs.
[adsense]
Working Holiday Visa
You will need an Australian Working Holiday Visa to be able to work and travel across the country. This allows you to stay in Australia for up to 12 months, work for up to six months with each employer, and study for up to four months. With a Working Holiday Visa; you need to be aged between 18 and 30, not be accompanied by dependent children during your time in Australia, and satisfy health and financial requirements.
Accommodation
There are a variety of accommodation and living options for working travellers across Brisbane. There are many hotels and motels that fit all budgets and holiday conditions. For serviced apartments, Brisbane has suites that include independent living style facilities like fully equipped kitchens and lounge and dining areas, laundry, high speed internet connection, swimming pools and gymnasiums. This is a great option for long term accommodation. Also, hostels and renting an apartment with a local or fellow traveller are ideal options for backpackers and travelling residents.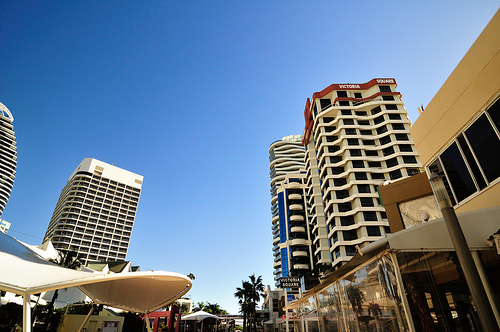 Popular Brisbane Attractions
Travelling workers can enjoy the many exciting Brisbane hotspots during breaks from working or in between jobs. Some of these include:
New Farm Park — Located by the Brisbane River, this is a great place to relax and have a picnic in the beautiful shady areas among the large rose gardens and plants.
Brisbane Powerhouse — While you're in New Farm Park, visit the Brisbane Powerhouse for the ultimate in arts, culture and creativity. You can catch a theatre or comedy show or see a visual arts exhibition.
Moreton Bay — This peaceful area is situated only 25 kilometres from Brisbane's CBD. Enjoyable activities include diving, surfing, sand tobogganing and quad biking.
Australia Zoo — Around one hour from Brisbane, this world famous wildlife park is the home of the Crocodile Hunter, Steve Irwin. You'll find fascinating exhibits and experience hands-on interactions with the animals.
About the author
Tom Mallet is an Australian freelance writer and journalist. He writes extensively in Australia, Canada, Europe, and the US, adding an Asian twist once in a while. He's published more than 500 articles about various topics.