Expert Predictions Are as Follows
Unfortunately, many countries have imposed travel restrictions and closed borders due to the COVID-19 pandemic, which has significantly affected the tourism industry around the world. As of today: Many countries have opened their borders to tourists and introduced vaccination requirements for safe travel.
The travel industry has been recovering all this time since the start of the pandemic, with thousands of flight delays and cancellations causing serious problems. But this is not a hindrance for avid travelers who crave adventure to return to normal life.
What Will 2023 Be Like for Travelers?
2023 will be a year of extraordinary journeys. After spending a huge amount of time without family and friends, travel becomes a great opportunity to see everyone, enjoy communication and fill the void that COVID-19 has sown in the soul. When it comes to traveling, people start doing what they like, from self-driving to wellness breaks.
For some, this is a time to explore art and enjoy nature and views in a new uncharted country. In contrast, traveling is a real motivation for others to make extra cash quickly and a way to break away at the coolest summer resorts, visit the best and most exciting entertainment, and just turn off your brain for a vacation.
Travel Costs
A fairly large number of factors affect the price of a trip. Unfortunately, with our realities, fuel prices have increased several times, and as we all know, fuel prices play an important role in airfare.  When fuel prices rise, airlines increase their fares to cover the costs. Increased demand plays an important role: the more people who decide to travel after COVID-19, the more likely there is to be a surge in travel demand, meaning ticket prices will rise due to limited flight availability.
And the last reason is inflation, as the cost of goods and services increases over time due to economic factors, which can affect the cost of the trip. But this does not mean at all that you should become a budget tourist. The main thing is to know where and how you can save money. To get started, you should look for great deals and life hacks to save money; this information will always be relevant.
What Is the Off-Season and How Does It Work?
The off-season is the year when tourism is low, and fewer visitors are traveling to a particular destination. The off-season typically occurs during the time of the year when the weather is less favorable or when schools and businesses are in session.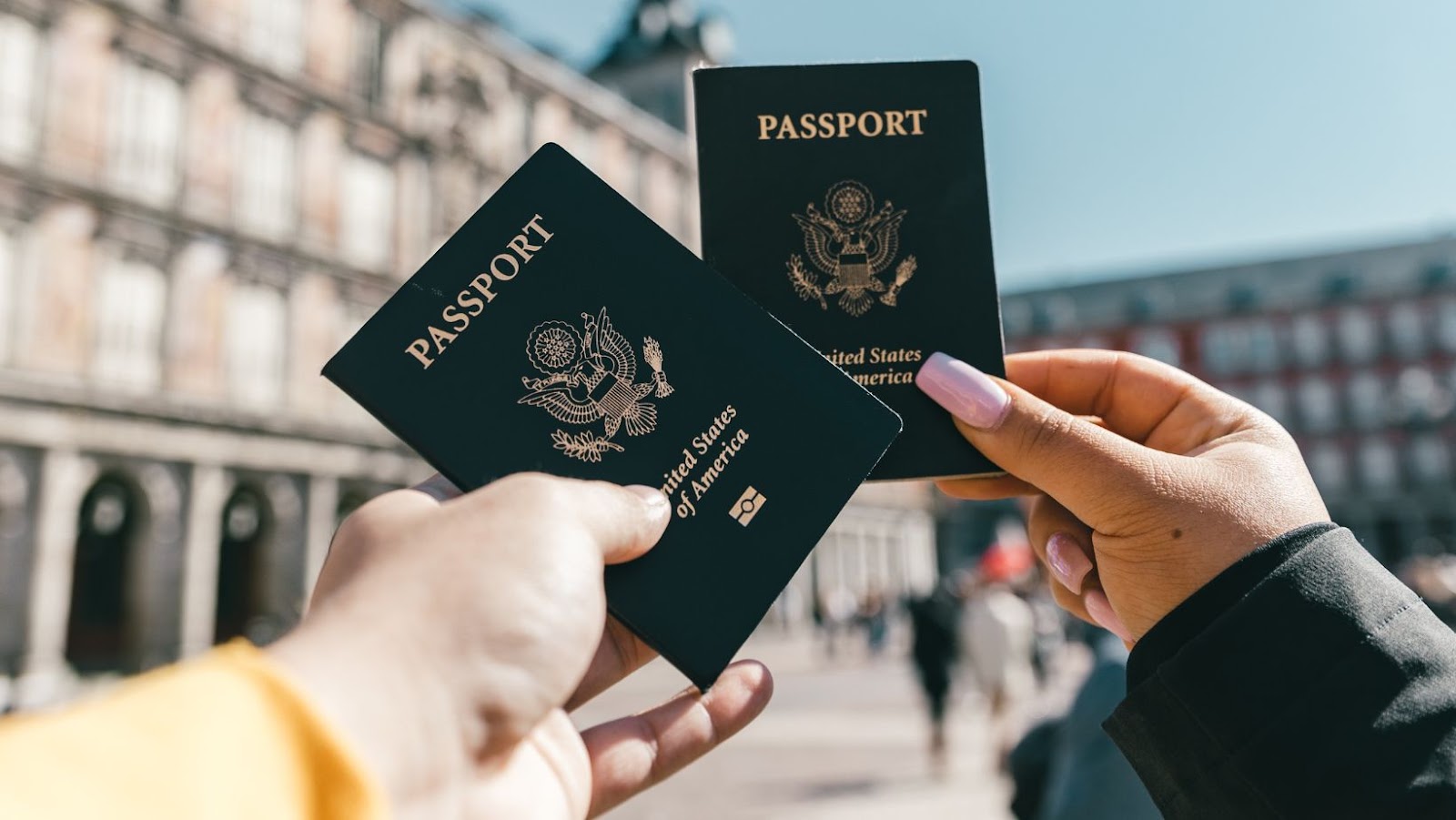 During the off-season, many travel-related services, such as airfare, accommodations, and activities, are often available at lower prices than during peak season. Traveling during the off-season also allows visitors to enjoy popular attractions without the long lines and wait times that are common during the peak season. Still, it is important to consider the potential limitations and challenges that may come with traveling during this time.
Travel Rewards
Travel rewards are incentives or benefits offered by travel-related companies, such as airlines, hotels, and car rental companies, to encourage customer loyalty and repeat business. Travel rewards can come in various forms, such as frequent flyer miles, hotel points, cashback, and discounts on future bookings.
The Travel Reward Card is a credit card that helps holders earn points or rewards for travel-related purchases such as flights, car rentals, and hotel stays. These points or rewards can be used when booking a hotel or flight; having accumulated a large number of points, they can also be exchanged for a few nights in your dream hotel or, for example, tickets for a long trip.
Which Countries Become Popular for Travel?
According to experts, the countries of the Asia-Pacific region have become the most considered for travel in 2023. Japan, Vietnam, and Thailand also see increased tourism as they reopen their borders. Sales in each of the three Asian countries exceeded November 2019 figures. Asian cities account for 27% of international flight searches this year, compared to 19% last year, according to Hopper data. Eight out of ten international flights are to Asia and Oceania.
But no matter what anyone says, Europe remains the most popular destination for Americans. In Europe, many countries were gradually reopening their borders to international travelers, with popular destinations such as France, Spain, Italy, and Greece seeing increased tourism. A third of search queries for international flights are to European cities.
According to Google Flights data, European cities were the most popular this year, with London in first place, Paris (third place), Rome (sixth place), and Lisbon (ninth place). Ho Chi Minh ranked 2nd, while other Asian cities such as Delhi and Mumbai also placed high (4th and 7th, respectively).
The Most Popular Destinations for U.S. Travelers Abroad
On December 10, 2020, a chart called "The Most Popular Destinations for U.S. Travelers Abroad" was published by Katharina Buchholz. According to the National Travel and Tourism Office at the U.S. Department of Commerce, Mexico, and Canada were by far the most popular destinations for U.S. resident travelers in 2019. While 39.3 million U.S. residents visited Mexico in one year, 15 million made a trip to Canada. Third on the list is the UK, with 3.9 million visitors in 2019, followed by Italy with 3.2 million and France with 3.1 million travelers.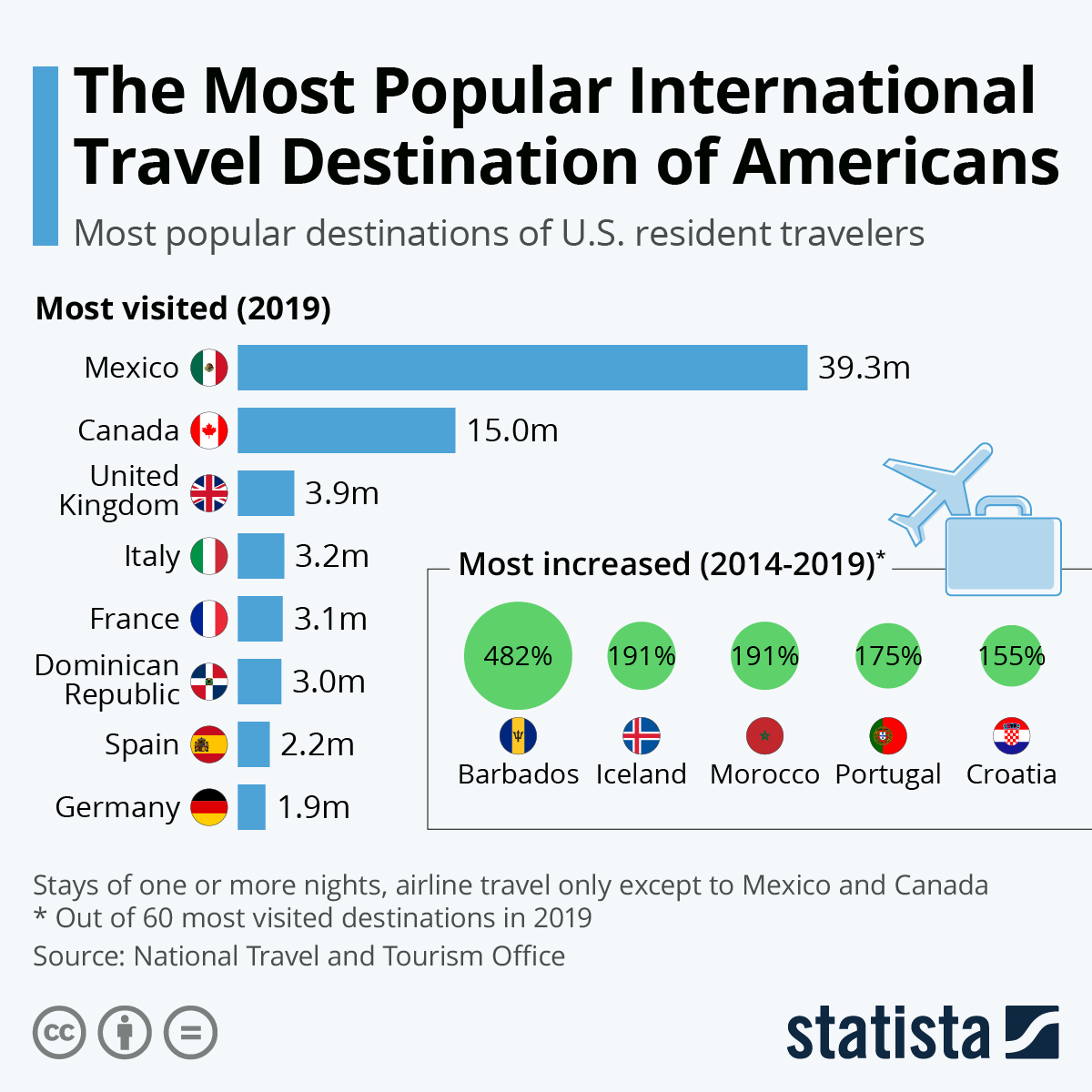 European countries dominate the top 8 list except for the Dominican Republic in sixth place. Another Caribbean nation scored the top spot for the most increased traveler volume between 2014 and 2019. Barbados saw six times the amount of U.S. visitors than it did five years before, while visitors to Iceland and Morocco increased threefold. In line with the trend of more travel to Europe, Portugal, and Croatia also increased traveler volumes.
The Bottom Line
The travel industry may continue to recover and adapt to the ongoing COVID-19 pandemic, with a focus on health and safety protocols and digital innovations. Overall, the travel situation in 2023 will likely depend on a complex set of factors, including the course of the pandemic, vaccine distribution and efficacy, global economic conditions, and evolving travel trends and preferences. Armed with these predictions, you can plunge into 2023, ready to plan any right journey for you.