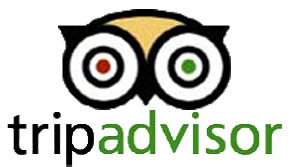 The vast majority of US travelers are making plans for family trips in 2011, according to a recent survey released by travel site TripAdvisor. 83% of the 1600 site users from the US that took the survey said they will go on family holidays this year, 4% more than in 2010.
Most of the US tourists are quite optimistic in what the 2011 travel budget is concerned. Nearly 80% or those traveling with children plan to either spend as much as last year or more during their holiday. Families who want to cut down costs, about 26% of respondents, plan to take their vacation while school is still in session.
"Travelers may not be able to pick their families, but they can certainly choose whether or not to plan trips with them — and Americans intend to do so in their droves this year," said Karen Drake, senior director of communications for TripAdvisor. "Family vacations are no longer the preserve of young kids and their parents, but a time for relations of all ages to come together for quality time."
While almost half of US travelers would like to indulge in no-kids trips with their loved one, most of them end up by taking their children with them, believing they are never too old to be treated to a family getaway. Only 21% believe college graduates are too old to still be traveling with mom and dad.
Holidays within the USA top in preferred vacation destinations, with only 32% of tourists planning to travel both locally and to a foreign country during their holiday and a minuscule 10% stating they want an international-only vacation. Beach holidays attract most US travelers, followed by city trips, amusement or theme parks, cultural trips and camping or outdoors holidays.
The TripAdvisor showed that quite a few US travelers (37%) plan to take not only their kids, but also grandparents or grandchildren on their 2011 vacation. While multi-generational family holidays are something to consider, many tourists find it hard to add trip activities that would please everyone to their schedule. This troublesome challenge is harder to tackle than the actual traveling or their attempts to not spend over their initial budget.