Most of us want to travel at some point. Even if it's just a series of short breaks and vacations spaced out over our lifetimes. We all long to get away from our everyday lives, see some of the world, get some rest and take some time out for ourselves.
But, sometimes, when we need to travel the most, when that urge to get away is becoming critical because we are working too much or we've got too much to worry about at home, we can't. Our budget simply won't allow it.
Well, in these cases, you need to learn how to travel on a budget. When money is tight, it can still be possible to get away from it all for a while. Here's a look at how you can have a great vacation, without breaking the bank.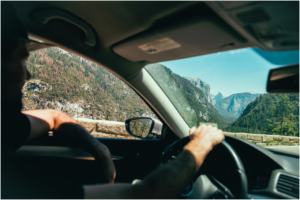 Stay Local
You don't have to travel to an exotic beach location to have a great time. In fact, without the pressures of a large trip, you might find you have more fun staying closer to home. Consider accommodation such as ResortsandLodges.com – Texas Resorts which offer you the chance to get closer to nature, have a great adventure and spend some quality time relaxing. Without having to travel halfway across the world or spend a fortune.
Book Ahead
As soon as tour operators release next year's deals, start looking. Sometimes booking in advance can save you a massive amount of money, and even if it doesn't, it will give you longer to save and budget.
You can also make savings by booking other things online. Look into your destinations. You may be able to buy tourist passes, travel passes or tickets to events and attractions online before you leave. But, don't do something you're not really interested in just because it's cheap. Cheap is still more expensive than not doing it at all.
Look for Late Deals
On the other hand, booking late can also save you money. Hotels and flights like to be full. If they're not, they reduce prices for late bookings tremendously. This is especially useful if you're not tied to set holiday dates.
Budget
The best way to save money, with travel or anything else in life is by being honest about what you can afford, preparing a careful, detailed budget and sticking to it.
Save on Food
Once you are at your destination one of the most significant expenses is food. Fortunately, there are some easy ways to save here. Shop at local markets and have a go at cooking some local delights for yourself instead of eating out. Have picnics on the beach instead of buying snacks all the time and stick to small family run restaurants instead of eating in trendy tourist hotspots.
Sometimes, you'll have the best times of your life without spending much money. Somehow a budget vacation seems to carry less pressure and expectation. You relax, enjoy what you've got and truly make the most of having a break or getting to spend time with your family, which is, after all, all that matters.