Africa is not only home to wild animals – wild adventures are also part of the African experience. With so much on offer, it is difficult to decide what you should try when escaping to Africa. Fortunately, we have gone through lists of African opportunities and come up with the top five African adventures you should try:
Victoria Falls
One of the true wonders of the world, the Victoria Falls will simply amaze you no matter which angle you choose to view them from. Added to this, there are a number of rafting opportunities that will leave you breathless. Whether it is a romantic break for you and your partner, or if you just want an adrenaline boost beyond measure, then Victoria Falls will definitely delight you.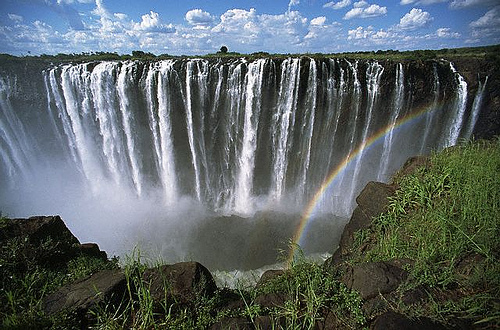 Photo source
Safari
The most popular activity for tourists in Africa – and for good reason. You cannot explain why a visit to the African bush is so special – you simply have to experience it. View the Big Five, share stories around the campfire and enjoy a bush dinner while the African sun sets in the distance. The Kruger National Park in South Africa or the Okavango Delta in Botswana are two sublime options.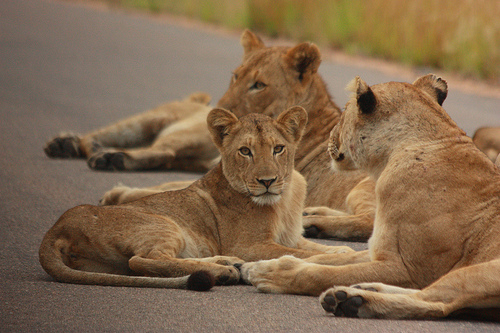 Photo source
Kilimanjaro
Climbing to the summit of Africa's biggest mountain is an achievement that you are likely to remember for the rest of your life. This dormant volcano in Tanzania rises 5895m above sea level and attracts thousands of visitors from around the world. There are many tour operators that offer routes to cater for all fitness levels, so book your ticket and conquer the giant of Africa.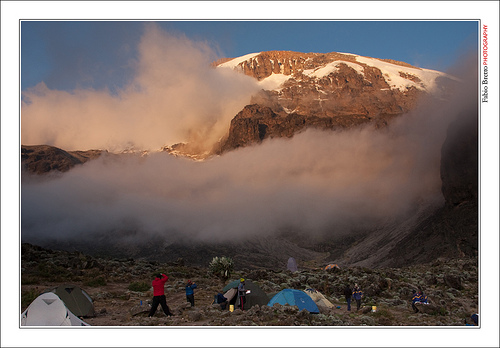 Photo source
Hot Air Balloon Safari
Hot air ballooning in Africa is unlike anything you have ever experienced. The majestic sunrise, the mind-blowing scenery and the opportunity to glide over wildlife rich areas are all part of the journey. The Serengeti and Maasai Mara are two top spots to enjoy this adventure.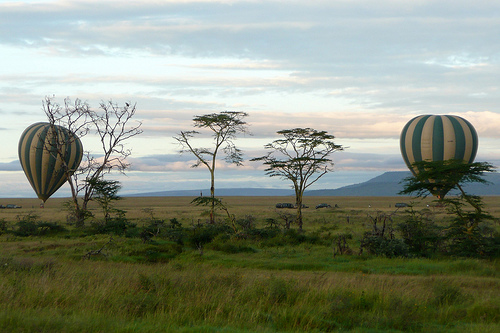 Photo source
Zanzibar
Africa's hidden gem is certainly Zanzibar. Endless beaches, clear waters and an array of superbly priced accommodation and activities, such as snorkelling and scuba diving, make Zanzibar a dream destination.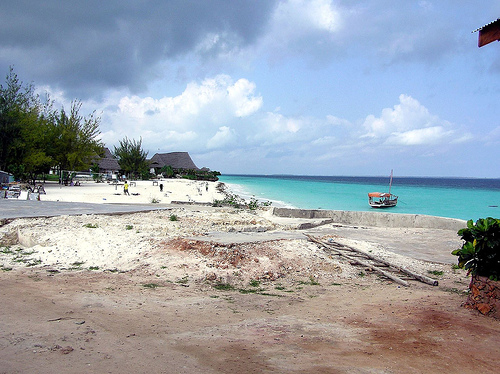 Photo source
Africa is what you make of it — whether you choose bungee jumping in South Africa, kayaking in Mozambique or exploring the wild country in Tanzania, everyone has different tastes when it comes to travel. Often picking the right safari comes with experience alone and heading abroad with someone who knows the ropes is the best idea. Alternatively there are a host of local travel guides aimed at granting those interested the ultimate safari experience!
About the author
Jason Acar is a professional journalist with a keen interest in air travel, balloon safaris and living in Africa. Remember when picking your next destination to consult the professionals and talk those who specialize in activities such as hot air baloon rides.