We all know that hotels in America's biggest cities—think New York, L.A., Chicago, and the like—have figured out the importance of offering amenities geared toward today's business travelers. But there's good news for businesspeople who make the rounds in smaller cities and towns: Stellar amenities await you, too. For proof, look no further than these hidden-gem hotels, which offer great services for business travelers who do their work outside of the country's biggest urban centers.
1. Champagne Lodge and Luxury Suites, Willowbrook, IL
If you could use some down time during your business trip, then this is the hotel for you. Located just 20 minutes outside of Chicago, the Champagne Lodge and Luxury Suites boasts remarkable amenities in addition to a business-friendly vibe. Attend to your business needs in the on-site business center, then relax your work stresses away in your room's whirlpool tub, walk-in steam room, or rainforest shower. Full-service spa amenities and complimentary breakfasts are also available on site.
2. Courtyard by Marriott Downtown Boise, Boise, ID
You'll feel (almost) right at home at Boise's Courtyard by Marriott, where an inviting lobby speaks to the atmosphere of the entire hotel. Each guest room includes a couch (for those business travelers who are sick of sitting on a hard chair) in addition to a stocked kitchenette, free Wi-Fi, and plush bedding that will help ensure you get a good night's sleep. Need to de-stress? Hit the on-site fitness center, relax by the fire pit on the outdoor terrace, or do some networking at the cocktail bar. Free parking, mobile check-in, a business center, and a free airport shuttle round out the list of business-friendly amenities.
3. Drury Inn and Suites South, Grove City, OH
It's the little things that add up to make Drury Inn and Suites South particularly friendly to business travelers. Rooms are comfortable and feature free Wi-Fi. Parking, local and long distance calls, breakfasts, drinks and snacks, and hot food in the evening are also free—meaning you won't have to worry about where to feed yourself while preparing for that big presentation. The hotel also features a fitness center and laundry and dry cleaning services for those looking to stay sharp during their trip.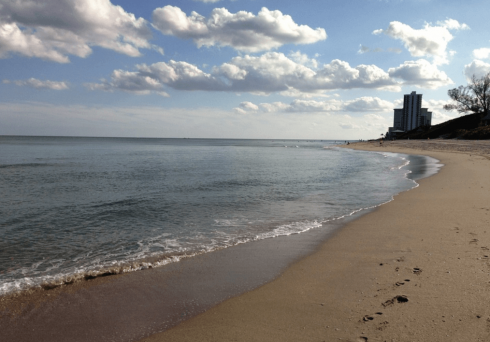 4. Embassy Suites Boca Raton, Boca Raton, FL
Boca Raton's Embassy Suites was clearly designed with business travelers in mind. The hotel offers a business center in addition to a wide range of business-related amenities, including audio/visual equipment rentals, complimentary printing services, express mail, a fax machine, meeting rooms, office rentals, photocopying services, and video conferencing. Guest rooms are ideal for working—each room features a separate living/work space and free Wi-Fi. If you want to squeeze in some networking during your trip, head to the free evening reception, which includes snacks and drinks.
5. Hyatt Place Charlotte Downtown, Charlotte, NC
Maintain work/life balance at the Hyatt Place Charlotte Downtown, where each room features a separate sleeping and living/work area; rooms are also equipped with free Wi-Fi. Thoughtful conveniences are a trend throughout this hotel. Weary business travelers can grab food at any hour of the day or night at the 24/7 Gallery Menu and Market, satisfy a caffeine craving at the on-site Starbucks, and unwind at the cocktail bar or the 24-hour fitness center.