While traveling, it makes sense to use a VPN. Suppose you are concerned about protecting your phone, luggage, money, and other personal possessions while traveling. Why not also consider your online security and safety?
An application on your devices, such as your phone or laptop, is a VPN or virtual private network. It hides your location and encrypts your data, making it more difficult for hackers to acquire passwords, card numbers, and other sensitive information.
Bypassing geo-blocking, which certain countries use to limit or prohibit access to internet content (for various reasons), is another benefit of using a VPN.
Read on to learn what you need to know about using a VPN to safeguard your travel data.
What a VPN Does
A VPN alters how your devices connect to the internet to avoid getting too technical.
Your device needs to connect to an internet service provider to have access. When one click VPN is set up on your device, the VPN establishes a secure "tunnel" via which your device can access the internet. Your whole activity on your device is disguised and transmitted through that secure tunnel.
With a VPN setup, your online activity is secure, including voice calls, music and video streaming, and email.
Should You Use a VPN When on the Move?
In short, yes! A lot more sensitive activity is happening online now that the internet is necessary for the world to function. You risk having that behavior hacked or tracked when traveling (or even at home) if a VPN isn't being used.
For instance, you'll likely need to utilize a VPN on your computer if you're moving abroad to work or are currently an expat working for a company abroad to secure your employer's sensitive data.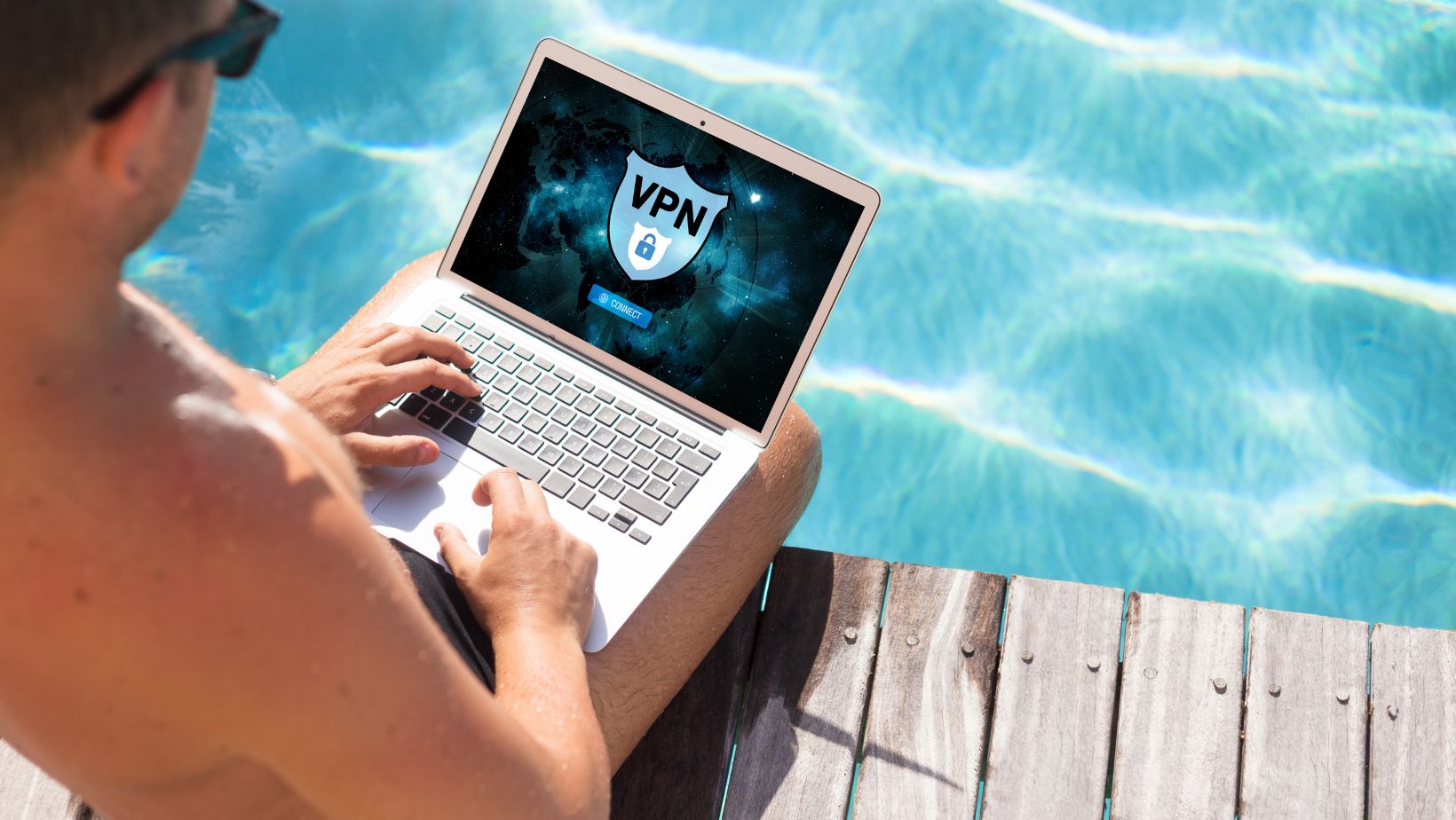 Whatever your reasons for traveling, a VPN will help you hide your personal information online, such as passwords and card details.
Another Note – Verify Your Destination's Laws
Before discussing the advantages of VPNs, you should be aware that certain nations forbid their use since their governments control all internet traffic, and the penalties can be harsh.
Currently, the following nations forbid the use of VPNs:
Belarus
China
Iran
Iraq
Korea, North
Russia Oman
Turkey
Turkmenistan
UAE
VPN Travel Hacks
Selecting an efficient VPN provider increases your browsing speed and adds an extra layer of efficiency and peace of mind. You can fully engage in your trip without worrying about online risks because a VPN guarantees a seamless and secure travel experience.
Save Money
Before you even jet off, the cost of a flight, a hotel room, or a rental car may occasionally vary depending on where you are. However, you might benefit from this circumstance by using a VPN. You can compare pricing and find better bargains by connecting to servers in different nations. Doing this may cut costs and get the most out of your vacation budget.
Using a VPN allows you to investigate various pricing options and discover the greatest deal for your money, whether finding less expensive flights or receiving discounted lodging. As a result, you can take pleasure in your trip while limiting your spending.
Improved Security
When you travel and connect to public Wi-Fi networks like hotels, cafes, and airports, your online activities and personal information are exposed to hackers and cybercriminals. However, employing a VPN can significantly improve your security in such circumstances. Your connection is encrypted with a VPN, protecting your private data from snoopers.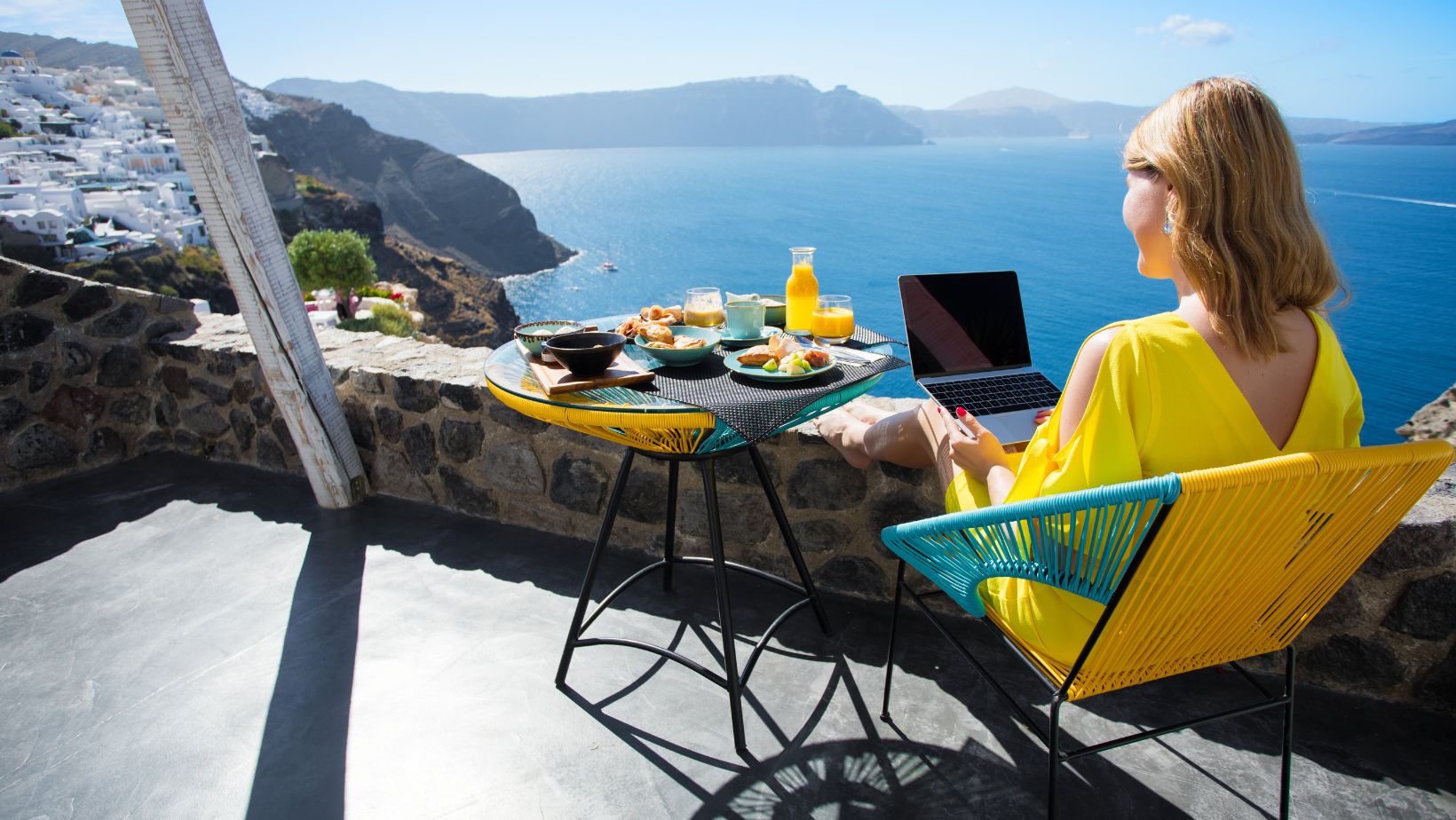 Your data is kept safe and secure because of its additional protection layer. As a result, you may surf the internet, log into your accounts, and confidently complete transactions knowing that your information is safe.
Unrestricted Content Access
You can encounter restrictions on accessing particular websites, social media platforms, or streaming services when you travel to various locations. However, you can get around these limitations by utilizing a VPN. You can get around those limitations by connecting to a server in a different area with access to the content.
This implies that you may access your favorite websites and online services regardless of your location. A VPN enables you to have the same internet experience as at home, whether checking social media or streaming your favorite shows.
Secure Online Transactions and Banking
You should conduct online banking transactions or make purchases while on the go. However, using public Wi-Fi networks for banking transactions exposes your sensitive information to hackers. By encrypting your connection, a VPN offers an extra degree of security to your online banking, making it impossible for anyone to intercept or steal your financial information.
While managing finances while traveling ensures that your banking transactions and personal information, such as credit card information, are kept secure, you may confidently work your cash without being concerned about potential online threats by utilizing a VPN.
Conclusion
A reliable VPN is a crucial component of every traveler's digital toolkit. It's a low-cost solution to adopt essential safety measures for internet protection. There are countless advantages to using a VPN while traveling, so signing up with a reliable provider is always worthwhile.