What do you want from a summer holiday? Guaranteed sunshine? Sandy beaches? A vibrant nightlife? What about stepping back in time and visiting some historical sites? What if we told you that one destination has all this and more? Paphos in Cyprus is that place.
Having spent a week in Paphos in 2022 and another nine days in 2023, we are in a great position to inform you about everything you need to know to enjoy a memorable holiday in this Cypriot district. You will discover the best places to eat and drink, some of the must-see landmarks, whether or not you need a VPN to access the best sportsbook in Vegas while on the island, and the various airlines that operate both annually and seasonally.
About Paphos
Paphos is the capital city of the Paphos District in the western part of Cyprus. Greek mythology claims the goddess Aphrodite rose from the sea in Paphos, and the town became a place to worship her. Archaeological evidence reveals hunter-gatherers inhabited Paphos before 300 BC. Since 1980, Paphos has been included on the UNESCO World Heritage List due to its ancient architecture, ancient religious importance, and age-old mosaics.
Head to Pahos between June and September if you want guaranteed sunshine and almost zero rainfall. The average high temperature during these summer months ranges from 82°F to 87°F, while the average rainfall is 0.30 millimeters at the most. The heat can be intense during July and August when hot air from the Sahara desert drifts over Cyprus, resulting in heat waves.
Although the official language is Cypriot Greek, English is widely spoken, with Paphos' road signs displayed in both Greek and English.
The local currency is the euro, and most venues accept Visa, MasterCard, and American Express to pay for goods and services.
Traveling to Paphos
Paphos International Airport (PFO) is Cyprus' second-largest airport, located approximately 6.5 kilometers southeast of the city of Paphos. The airport first opened in 1982, serving an all-time high of 3,179,776 passengers in 2022.
There are no direct flights from the United States to Paphos, meaning American visitors must make a connecting flight. Most commonly, this is via either London-Gatwick, London-Heathrow, or Amsterdam.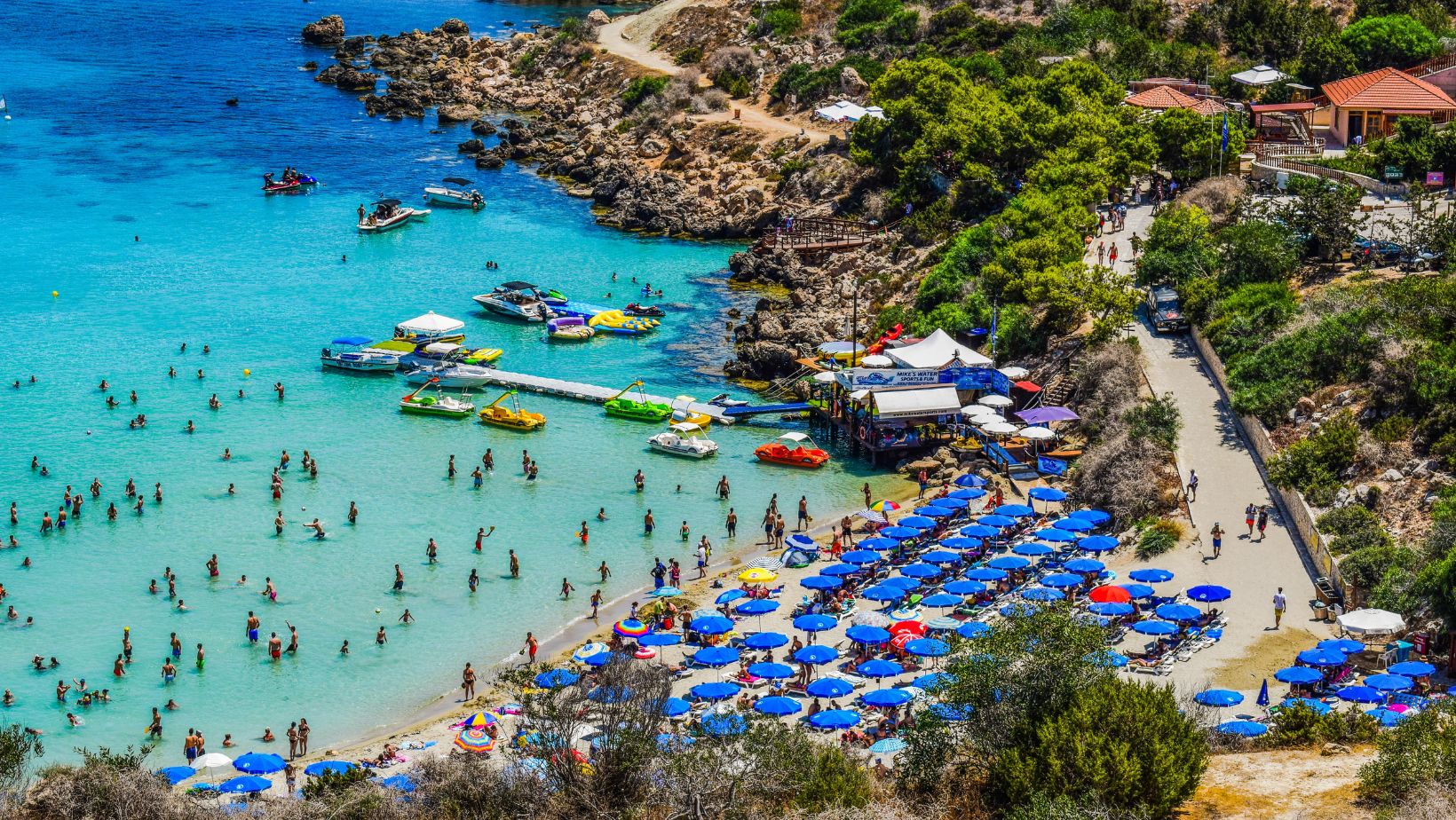 Sixteen major airlines offer flights to and from Paphos. They include British Airways and Lufthansa on a purely seasonal basis, and the likes of easyJet, Jet2, and Ryanair both seasonally and throughout the year.
Although we did not spend much time in the airport upon our arrival, we spent three hours on our way home. We found the duty-free shops expensive, food options limited, and a severe lack of available seating due to the sheer number of flights leaving at the time. The airport is the only feature letting down Paphos, but we have traveled from worse!
Where to Stay in Paphos
You are spoiled for choice regarding accommodation in Paphos. More than a dozen vast hotels with a wide range of boarding options are available. We stayed in the Theo Sunset Bay Hotel, a family-run establishment 18 kilometers away from the airport. The hotel is only a few minutes drive from all major entertainment and shopping venues in Paphos.
The choice is entirely yours, and where you stay will boil down to personal preference. Be sure to check the various review sites online so you know what to expect.
Finest Places to Eat and Drink in Paphos
The Sea You Beach Bar is a must-visit eatery if you find yourself in sunny Cyprus. The bar/restaurant is located at 8574 Kissonerga, approximately a five-minute walk from the aforementioned Theo Sunset Bay Hotel and a five-minute drive from the popular Coral Bay area.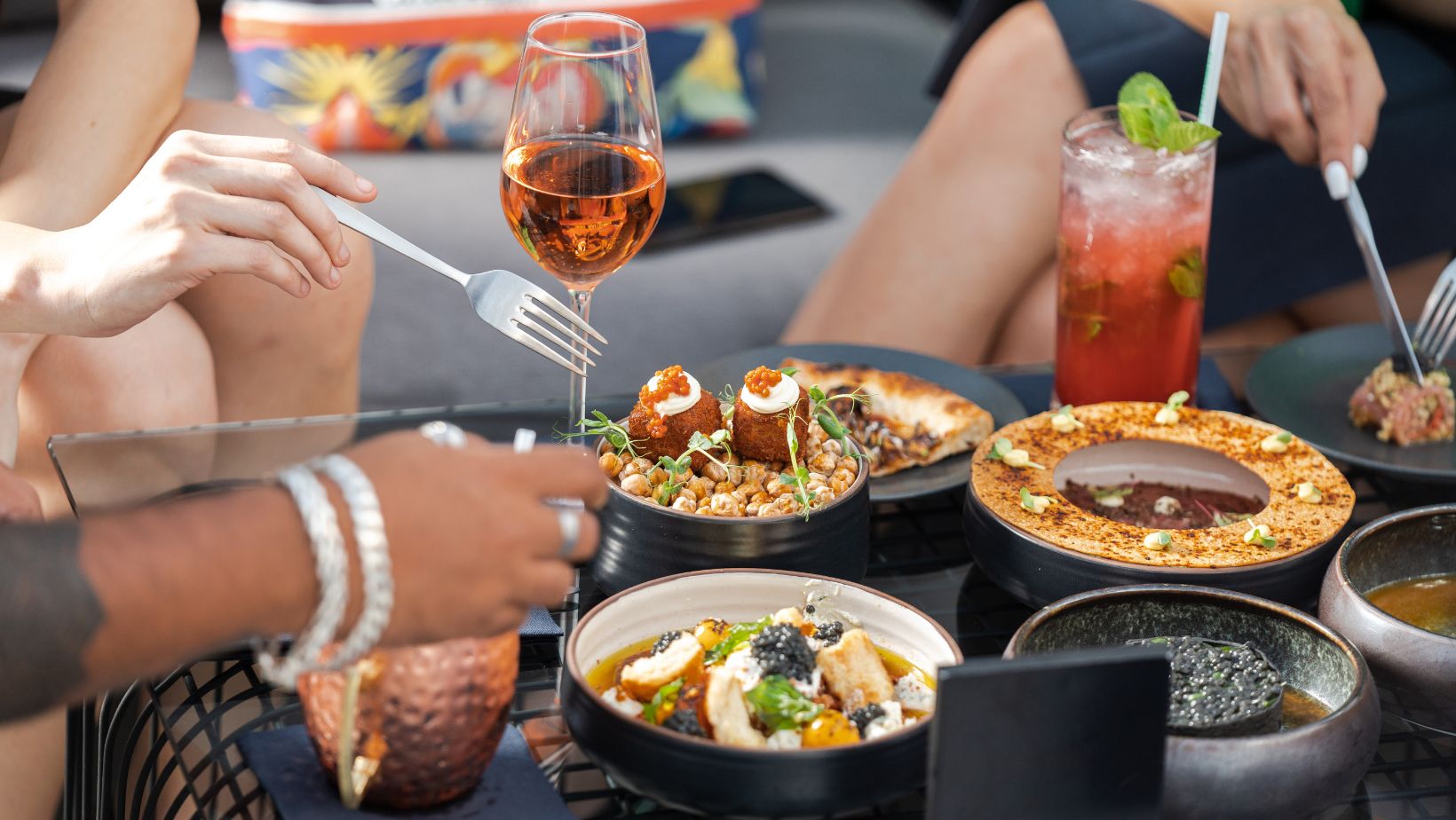 You will enjoy unrivaled views, particularly at sunset, all while enjoying some large portions of freshly prepared Mediterranean dishes and a wide selection of drinks. The prices were a little higher than other eateries in Paphos and the surrounding areas, but they were not extortionate, plus you do not mind paying a little extra for the epic surroundings.
Must-See Paphos Landmarks
As previously mentioned, Paphos is on the UNESCO World Heritage List due to its historical importance. The Tomb of the Kings is a large necropolis where ancient tombs are carved into the native rock and is a sight to behold. Be sure to take a hat and bottled water because the Tomb of the Kings is out in the open, and the sun can sometimes be punishing.
Head towards the Sea Caves of Paphos, and you will see the EDRO III shipwreck, which ran aground on December 8, 2011. Although the ship no longer contains petrochemicals so as not to damage marine life, its removal is not financially viable nor safe, so it remains to lay on the sea rocks at an 11-12 degree angle!
Coral Bay Beach is the best beach in Paphos. You can hire two sun loungers with a beach umbrella for €7.50 for the entire day. The fine sandy beach leads into the warm yet refreshing sea, and a selection of watersports is available, including jet skis and parasailing. Food and drink at the beach are reasonably priced, too.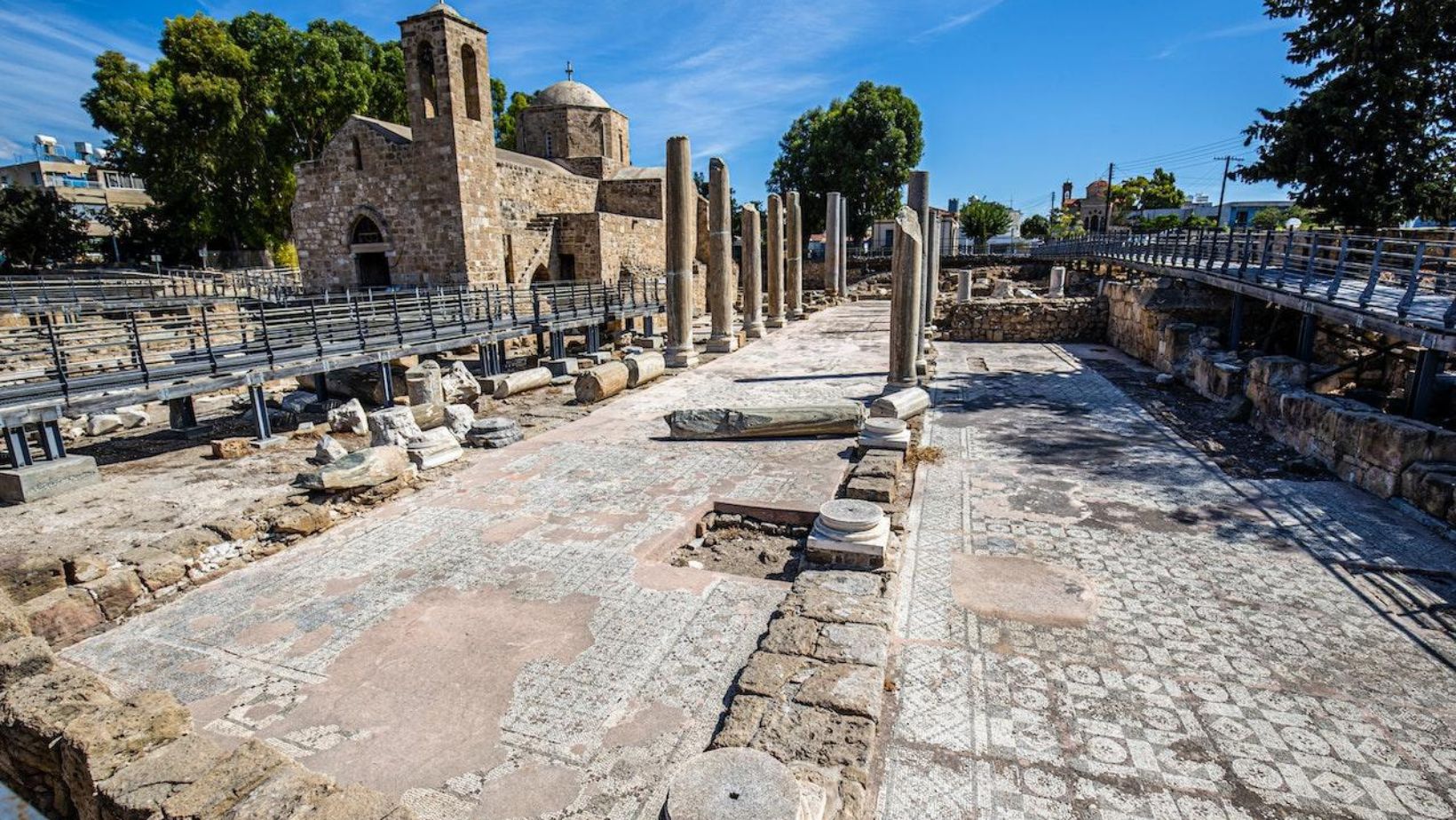 Book a trip or make your way to the Blue Lagoon if you get the chance. The best way to experience the Blue Lagoon is to travel to Latchi (sometimes spelled Latsi) and join one of the many excursions available there. Many tour operators will pick you up from a Paphos hotel, which we took advantage of during our most recent stay.
You will head by boat to the Blue Lagoon, which takes between 35-45 minutes before spending an hour in the crystal clear waters. The Blue Lagoon is so rich in salt that it is easy to float, although all of the boat trips have life jackets to use free of charge. Most of the organized boat trips offer complimentary snacks and drinks during the journey back to the harbor.
We highly recommend embarking on one of the all-day trips that combine the boat trip with visits to other parts of the island. Our particular favorite saw us head to the Baths of Aphrodite, visit a Cypriot winery, and stop off for a bite to eat in a quaint fishing town; it was joyous.