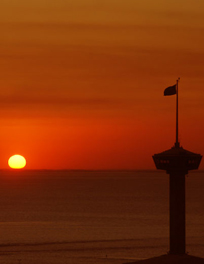 "The potential for ongoing political and civil unrest" is the main reason for which the U.S. Â State Department is urging citizens against traveling to Bahrain. Also, U.S. citizens already located in Bahrain are advised to leave this country, as waves of protests have risen in the Arab world since December 2010.
A military force composed of various Gulf nations has moved into Bahrain on Monday in order to shore up Sunni Muslim rulers against escalating Shiite protests.
Although foreigners have not been targeted by the protesters, vigilance and extreme care are advised. All demonstrations should be avoided as they may degenerate into violent clashes.
In conclusion, Bahrain joins the list of no-travel countries, along with Lybia, Egypt, were recovery is slow, Mexico, where the drug cartels and their violent acts chase American tourists away, and Japan, where a major earthquake has crippled the entire country.