San Francisco is one of the most eclectic and exciting cities the United States has to offer. The City by the Bay offers beautiful weather, vibrant culture and dense urban life for travellers to enjoy. San Franciscans will tell you that they like to keep their city a little weird, so your visit to San Francisco won't be without some quirks. From transportation, to planning to entertainment, San Francisco has its own way of doing just about everything. Here are a few alternative tips to help you get the most out of your visit to San Francisco.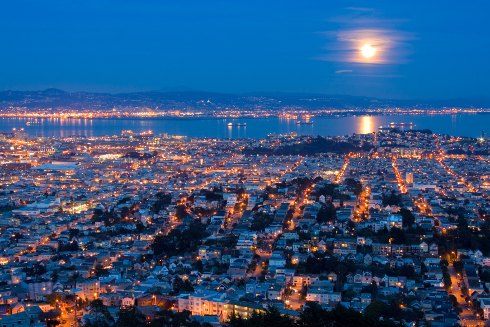 Get Around 'Round 'Round
Transportation logistics can be stressful and costly on vacation, but San Francisco has unique, cost-effective solutions to common transportation hurdles. The San Francisco Municipal Railway (Muni) offers 24/7 service and stops within two blocks of 90 percent of all residences in the city. Famous cable cars, modern light rail vehicles and electric trolley coaches make up Muni's unprecedented fleet.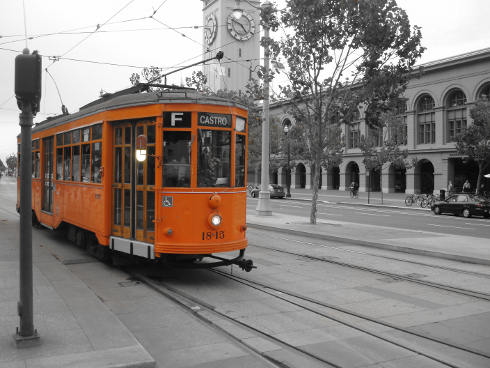 Public transportation is convenient and inexpensive, but sometimes you need your own vehicle to get the most out of a San Francisco day. A local start-up has developed an innovative plan to provide a cheap alternative to traditional car rentals. Getaround connects prospective renters with regular residents who have a vehicle available for rent. Hourly rates give travellers flexibility to use their rental for a quick activity that public transportation may not reach.
"Originally, when we started out, people thought we were crazy," Getaround co-founder Jessica Scorpio told San Francisco Gate, "Now they understand this is good. We take cars off the road."
These methods of transportation will take you throughout San Francisco without breaking the bank. If you're wary of potential mishaps with your American car rental, you can always look into services like Budget Direct Travel Insurance for some peace of mind.
There's An App for That
In a city as dense as San Francisco, it can be difficult to organise your plans and ideas. Luckily, the modern traveller has access to a number of helpful tools in the palm of their hand. Dozens of San Francisco-specific apps are available to enhance your trip. City Guide will give you a general insight into the culture, places and people of San Francisco. If you're looking for a quick bite, Cheap Eats in San Francisco lists reasonably priced restaurants and offers recommendations. As you explore the Bay Area's beautiful landscape, check out Golden Gate National Parks Map, which includes campgrounds, beaches and visitor centres. Don't forget to document your trip with the help of the San Francisco Photograph Guide, which reveals the most photogenic locations in this beautiful city.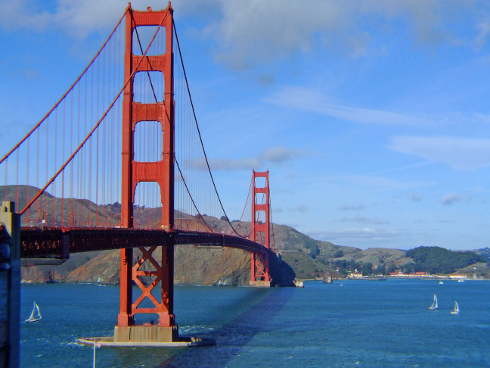 San Francisco is one of the most tech savvy cities in the world, according to Travel and Leisure, so take advantage of some inside knowledge through your smart phone.
Something Different
Big cities usually offer some kind of cliché tour in which a tour guide recites trivial information, but it doesn't usually give you a sense of the city. San Francisco comedians have warped these tours into alternative information comedy shows. Shows like FOOT! offer a twist on the common San Francisco tour, sparing no expense for the sake of a laugh. The Flashback Tour takes travellers through the Haight-Ashbury district for a history of the cultural revolution that sparked the 1960s, and Go West, Young Woman explores the lives of ten women who left their mark on San Francisco's history.
With so many resources at your feet and fingertips, it won't take long to find a unique form of entertainment within San Francisco's lively streets.
About the author
Lauren Miceli hopes to teach elementary school in Asia. Until then, she loves writing about travel while studying for her ESL license.