Hey there, fellow Airbnb host! If you're looking to boost your property's appeal and get those rave reviews pouring in, one surefire way to do it is by sprucing up your outdoor space. Your garden is the first thing guests see when they arrive, and it's the place they'll kick back and relax during their stay. So, let's dive into some tips on how to create a gorgeous garden for your Airbnb guests that'll have them booking again and again.
Start with Boxwood Shrubs: The Evergreen Elegance
You know what they say, "First impressions matter," and that's especially true for your garden. A great way to make a lasting first impression is by adding some boxwood shrubs. These evergreen beauties bring timeless elegance to any garden. Boxwood shrubs create a neat, well-manicured look that says, "This host knows how to take care of their space."
When purchasing boxwood shrubs, go for healthy, well-shaped specimens. Plant them strategically around your garden to define pathways or create borders. They're versatile and low-maintenance, making them perfect for Airbnb hosts who want a garden that looks good year-round.
Planting Lupins: A Pop of Color
Now, let's add a burst of color to your garden with some lupins. These vibrant, spiky flowers come in a range of colors and add a playful touch to your outdoor space. Whether you're going for a cottage garden vibe or a more modern look, lupins can be a fantastic addition.
Plant them in clusters, mixing different colors for a dynamic effect. Guests will love strolling through your garden and discovering these cheerful blooms. Plus, they attract butterflies, so you'll create a lively, welcoming atmosphere.
Create Privacy with Greenery
Privacy is crucial for making your Airbnb garden feel like a secluded oasis. After all, your guests are there to relax and unwind, right? Tall, leafy plants like bamboo or tall grasses can act as natural screens, shielding your garden from prying eyes.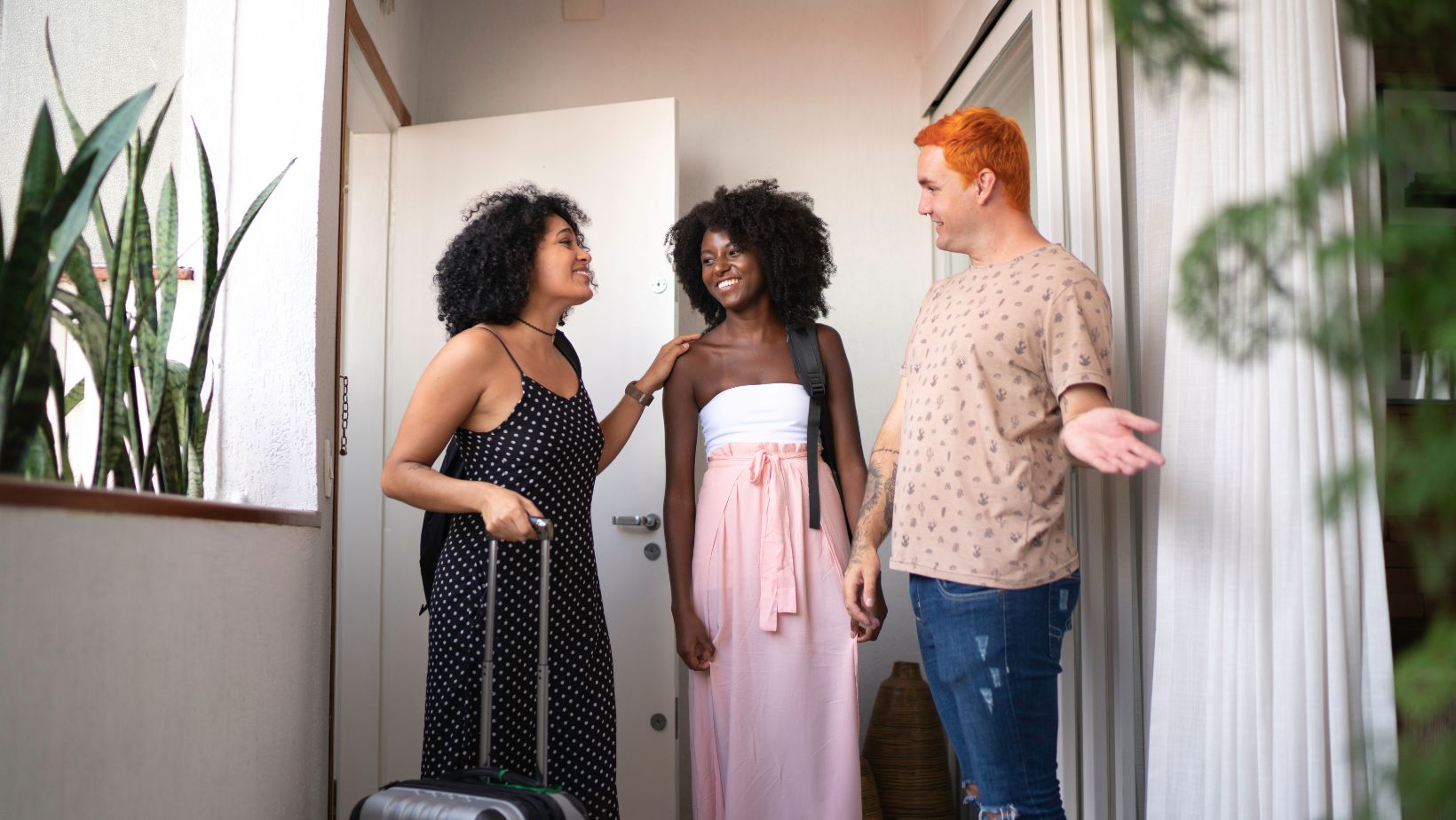 Position these plants strategically to block out unsightly views or nosy neighbors. Add trellises covered in climbing vines for extra privacy and a touch of charm. A garden that offers a private retreat will surely earn you extra brownie points from your guests.
Cozy Seating Nooks
What's a garden without a cozy spot to sit and soak in the serenity? Invest in some quality outdoor furniture that's both comfortable and stylish. Consider a mix of seating options, like a wooden bench, cushioned chairs, or even hammocks, depending on the size of your garden.
Create inviting seating nooks throughout your garden so guests can choose their favorite spot to unwind. Don't forget to add weather-resistant cushions and throw blankets for those chillier evenings. A well-appointed seating area will make your garden the perfect place for relaxation and socializing.
Outdoor Lighting Magic
Extend the magic of your garden into the evening with outdoor lighting. String lights, lanterns, and solar-powered garden stakes can transform your garden into a fairytale-like escape after dark. Lighting not only adds ambiance but also enhances safety for your guests.
Consider adding pathway lights to guide guests safely through your garden at night. You can also use uplighting to highlight your garden's focal points, like that stunning boxwood hedge or the beautiful lupin clusters. A well-lit garden creates an enchanting atmosphere that guests won't forget.
Low-Maintenance Plants: Succulents and Lavender
As an Airbnb host, you have a lot on your plate, so it's essential to choose plants that don't demand too much attention. Succulents and lavender are two excellent options.
Succulents are not only trendy but also incredibly easy to care for. Plant them in cute pots or decorative containers and place them on tables or along garden edges. They thrive in sunlight and require minimal watering.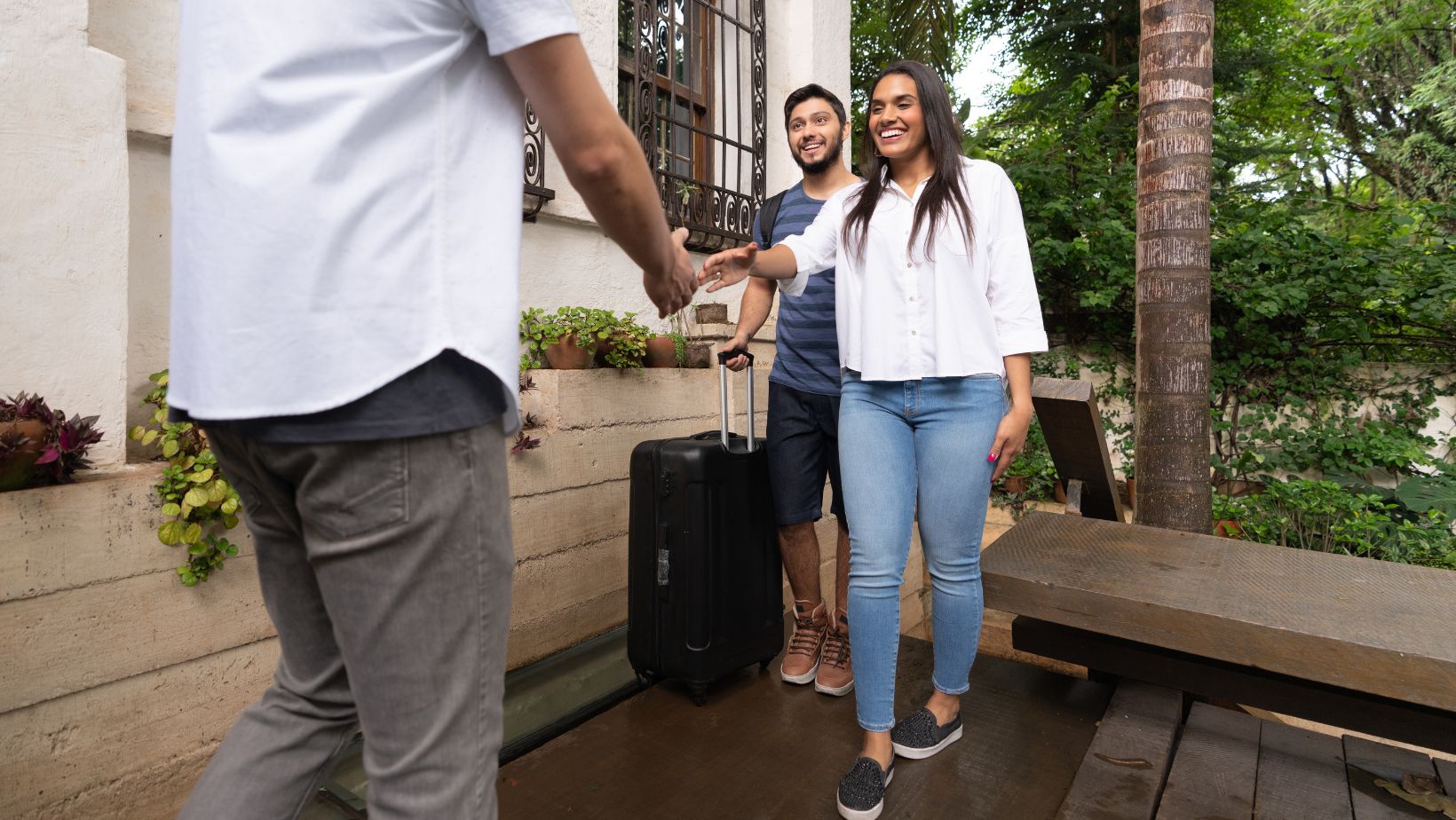 Lavender, on the other hand, brings fragrance and charm to your garden. Plant it in well-draining soil, and it'll reward you with lovely purple blooms and a calming scent. Guests will appreciate the sensory experience and the low-maintenance nature of this herb.
Personal Touches: Garden Art and Decor
To make your garden truly unique, add some personal touches with garden art and decor. Think colorful wind chimes, whimsical sculptures, or even a DIY mosaic stepping stone path. These little details reflect your personality and make your garden feel like a welcoming home.
Don't be afraid to get creative and experiment with different pieces. You might stumble upon a garden art gem that becomes a guest favorite and a memorable part of their stay.
In conclusion, transforming your garden into a beautiful haven for Airbnb guests is all about creating an inviting, relaxing, and visually appealing space. With the right mix of plants, seating, privacy, and personal touches, you'll have guests raving about their stay and coming back for more. So, roll up your sleeves, dig in the dirt, and let your garden become the star of your Airbnb property. Happy hosting!