In 2012, the world is due to commemorate the centenary of an event that truly shocked the globe. In April 1912, the supposedly unsinkable ship Titanic sank after hitting an iceberg in the Atlantic. The tragedy resulted in the deaths of more than 1,500 people, and led to several changes to maritime safety regulations, in a bid to ensure such an incident wouldn't happen again.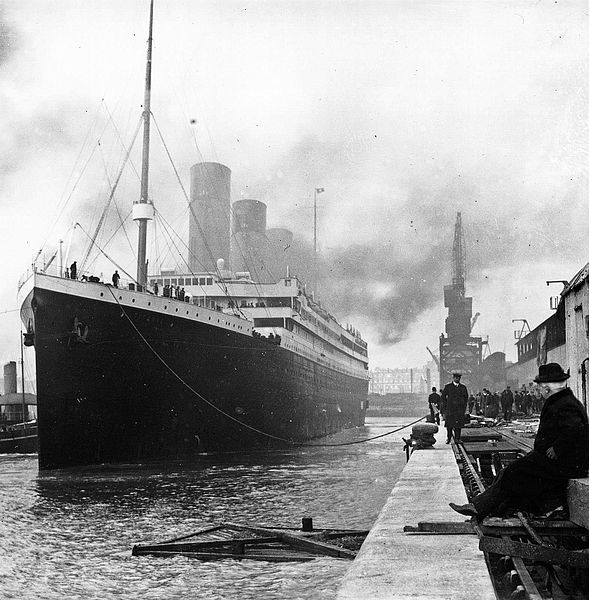 There have been a number of books that have chronicled the disaster and studied the events that led up to it in great detail. Needless to say, there have been several movies as well, including the James Cameron epic Titanic, which starred Kate Winslet and Leonardo DiCaprio as fated lovers Rose DeWitt Bukater and Jack Dawson.
Memorabilia from the ship is found in several museums around the world, and the crowds that throng to them stand as testament to the fascination which millions of us still have for the liner. Even a hundred years later, the prospect of seeing crockery, menu lists and napkin rings from the Titanic is enough to draw in thousands of visitors.
[adsense]
There is an exceedingly poignant moment in the movie when the stern of the ship rises up out the sea, ready for the slow unstoppable plunge for the bottom of the ocean. On the stern itself it clearly says 'TITANIC LIVERPOOL', and this has led to a common misunderstanding about the birthplace of this majestic vessel.
Birthplace of a legend
The movie's popularity has led to a number of people assuming the Titanic was actually built in Liverpool, but this isn't the case at all. The ship was registered in the Lancashire city, but it was built across the Irish Sea in Belfast, the beautiful capital of the province of Northern Ireland, where shipbuilding was at one time the major employer in the area.
At the end of March in 2012, just before the anniversary of the sinking, an extraordinary development is due to open, and it's one which will stand as a true legacy of the ship, the unfortunate incident and the whole grandeur of the Edwardian era. Titanic Belfast isn't even open yet, but it is already capturing the imagination of millions of people in all corners of the globe.
Thanks to the innovative interactive galleries, visitors to the attraction will be able to see what life was really like on this magnificent ship. They can gain a unique insight into the glitz and glamour of the most luxurious liner the world had ever seen at that time, and see with their own eyes why people genuinely thought a journey on the Titanic was the hottest ticket in town.
About the author
David Rice lives in England but is a regular visitor to Northern Ireland. He knows that when it comes to finding good deals on car hire Belfast Airport is the ideal place to start looking.