It is not always easy to find the best restaurants somewhere, and Queens is no exception. DNAinfo.com New York launched today Queens Eats Guide aiming to present best choices for restaurants suitable for various tastes and budgets. DNAinfo.com/QueensEats was launched both in online and in print versions.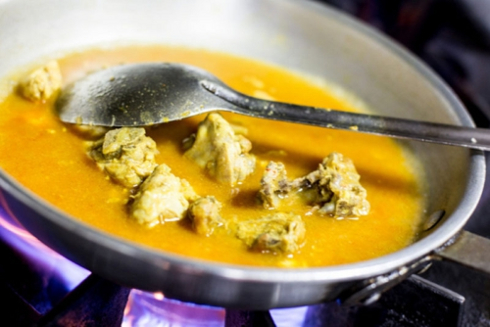 "Eating in Queens is like taking a culinary journey around the world," said Tom Liddy , DNAinfo.com New York's Queens editor and "Make this Tonight" columnist.  "From the Greek tavernas in Astoria to Indian fare in Jackson Heights to Chinese and Korean restaurants in Flushing, the borough offers up a wealth of cuisines."
Articles regarding places to eat in Queens will be featured throughout the week. The topics will cover various themes, such as Nepalese and Tibetan cuisine in Jackson Heights, global dining options on the #7 subway line, feta cheese shops in Astoria and others.
[adsense]
"Queens is fantastic borough for foodies, offering ethnic cuisine from around the world, and we've sought to capture the latest hot spots and food trends with our guide," said Michael P. Ventura , managing editor, DNAinfo.com New York.  "For New Yorkers who cook, our neighborhood reporters tracked down the best bodegas and delis offering imported international ingredients and ethnic spices."
DNAinfo.com New York provides neighborhood news, and this eating in Queens guide is an excellent add to their website offering visitors more relevant and useful content. The guide is already available for reading online.