The Radisson Royal Hotel in Moscow, the Russian capital's luxury landmark and former 'Hotel Ukraina' was named Russia's Leading Luxury Hotel in the year 2010 by the World Travel Awards, distinction often nicknamed the Oscar of the travel industry.
The World Travel Awards have been established in 1993 and are currently considered the highest distinction a business working within the tourist industry can achieve. Its jury includes tourism professionals, the association awarding them representing 183,000 tourist organizations, travel agencies and transport companies from 160 countries.
For us, luxury means attention to every detail, it means fulfilling all our promises to our guests, and anticipating their every desire. It is above all a general impression, the ambience of the hotel, and we are proud that our efforts have been recognized with such an award", said Wolfgang Nitschke, general manager of the Radisson Royal Hotel, Moscow.
The prestigious award recognizes the hotels efforts over 3 years, including the renovation of the building that hosts it. It is also an award given as recognition of the hard work of the 1,500 staff members who have made this hotel one of the best and most luxurious in the world.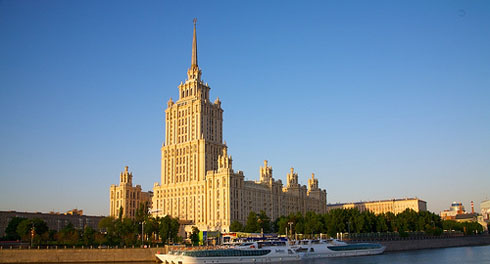 The Radisson Royal Hotel in Moscow, built between 1953 and 1957 as part of Stalin's Seven Sisters project, is one of the most recognizable landmarks of Russia's capital city and showcases the impressive styling of Soviet Neo-classicism architecture. Reaching an impressive height of 206 metres, the hotel was the largest European hotel of its day.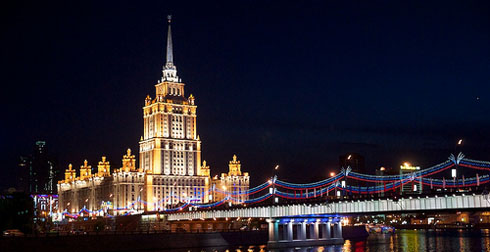 Would you like to enjoy a stay a this marvelous hotel? Book a luxurious vacation at the Radisson Royal Hotel in Moscow here!