The economic downturn has severely affected the travel industry and luxury and high-end services in particular. Hotels had to deal with empty rooms, canceled reservations and even had to close temporarily.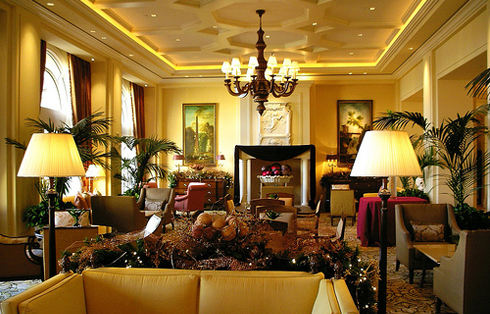 The Ritz-Carlton resort on the outskirts of Las Vegas is one of the relevant examples. It was shut down last year in an attempt to cut losses. The resort was reopened this year with reduced staff, fewer amenities and lower prices – as low as $140 for what cost $300 before.
This is but one example of strategy employed by the hotel industry to get out of the biggest slump in recent history. Investments are also being made into boutique hotels, raising service quality and renovating.
While boosting their rooms, TV sets, bars, fitness centers and restaurants, hotel groups are also seeking new strategies. Free Wi-Fi is among the first on the list of new services offered as it's the most important eye catcher for frequent travelers.
As more and more travellers are starting to go on the road again, hotel companies believe that this is the best moment to make investments.
"People are tired of not traveling, particularly the business community," says hotel investment banker W. Michael Murphy of First Fidelity.
According to PricewaterhouseCoopers a year-over-year increase in each of the industry's three key measures: occupancy, average daily rate and revenue per available room is to be expected.
"There's a lot that we should feel confident about," Marriott International President Arne Sorenson said at January's Americas Lodging Investment Summit, a key industry meeting in San Diego that typically forecasts the year ahead.

The economic rebound is "much faster than we expected around the world," says Hubert Joly, CEO of Carlson, another international hotel group, which is revamping its Radisson brand in the USA.
The good news for travelers is they should expect improvements in services and offers.