For those who have been on safari in South Africa you will have most probably been to Johannesburg, or at least been through it for its close proximity to the game parks. One thing I think we would all agree on if you have visited the 'City of Gold' is that it certainly isn't the Wild West. Crime is undoubtedly an issue in South Africa, and perhaps more prominent in Joburg, but the financial hub of the country is still a place that can offer a worthwhile experience, or at least a respectable stepping-stone to your desired destination.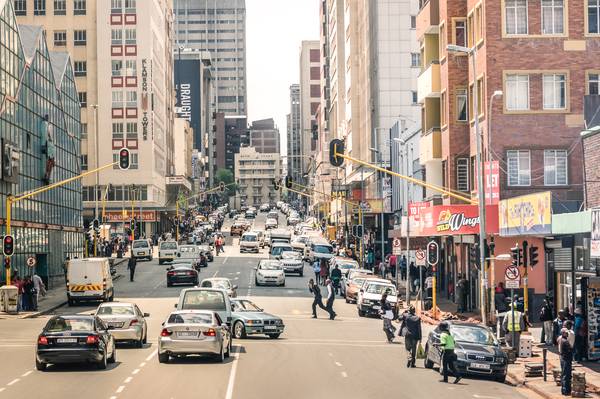 Founded on a gold rush in 1886, Joburg now holds the title of the largest city in the world not located on a river, coast or lake. It also lies 6000ft above sea-level and is known as the biggest man-made forest on earth, as almost every road is an avenue of trees. The city forms the financial hub of the country as most corporates and stock-exchange listed businesses base their head offices out of Joburg. This means that although it might not have the scenery of Cape Town it does have the city buzz that urban lovers will fall right into. 
The weekly rat-race of big city life means that families like to escape the bustle of the city on weekends, and tend to head to the countless game farms or wildlife retreats outside the city. The location of O.R. Thambo International, Joburg's airport, means that operators attempting to attract tourists have set up their establishments so they are accessible. Just over an hour's drive outside Joburg lies Sun City, which is best described as an African paradise resort. Set near the Pilanesberg National Park, the resort offers a selection of golf courses, safari tours, gambling, 5 star hotels and restaurants, and is also famous for its man-made beach called the Valley of the Waves. The world renowned Kruger National Park lies considerably further away from Joburg, but for internationals wanting a safari experience flying into Johannesburg will still be your best option when accessing the country.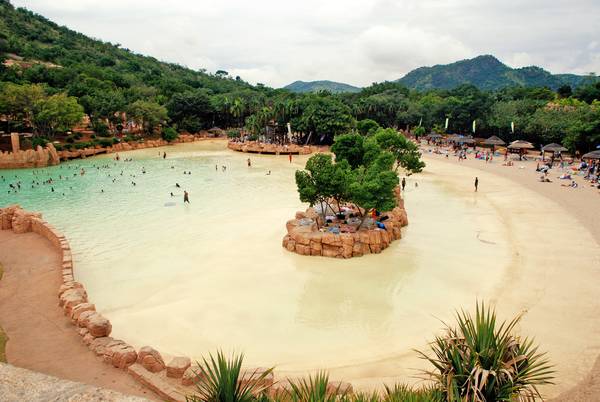 Therefore you might as well see a little of the city. People who live in Joburg are known for their love of eating out, mainly because there is such a broad variety of restaurants and bars. If you live in Joburg it's purely for work reasons and therefore locals need an outlet for blowing off steam, which most take up in the form of after work drinks or gym. Highly popular in the city is its two major casinos. Because online gambling sites haven't taken off in South Africa like they have globally it means that the casinos are full almost every night of the week. They also host a broad variety of shops and dining experiences which pull in locals for a multitude of different reasons. Most of Joburg's live entertainment will also happen at either casino. People in Joburg are also known to be very friendly as socialising is the core activity outside of work. You'll never struggle to strike up a conversation with a stranger at a bar or restaurant.
The city is notorious for being widely spread. Travelling from one side of the city to the other could easily take you over an hour without traffic. It is also relatively flat with little to very few landmarks except the high-rise buildings in the city's centre. South Africa is a nation that relies mainly on cars, as public transport is highly unreliable. The country's poor flood the trains, mini-bus taxi's and busses leaving tourists feeling more secure grabbing a cab or renting their own car. It's also not a walking city. All entertainment and restaurants lie in malls and secure centres and off the street. It is highly unusual to walk out of a hotel and wander the roads looking for a place to eat, as desired destinations usually lie considerable distances away from each other. Locals are used to jumping in their cars and driving many miles to eat out.
Of course the city is not without its issues. The end of apartheid saw an influx of the county's poor moving into the city's centre from townships, while the scrapping of segregation laws also meant immigrants from neighbouring African countries started moving into the city. This saw an increase in crime levels that were previously very low. Landlords of high-rise apartment blocks in the city centre were eventually forced to abandon their buildings which were taken over by gang leaders. Although the area remains built up from the early 90's it is now very poor, although the government has been investing heavily in the area for the last decade. Nowadays businesses have almost all moved out to Sandton, the city's new financial district, while most people live behind high walls with electric and barb wire fencing due to occupants of the city centre targeting the wealthier areas for robberies and hijackings.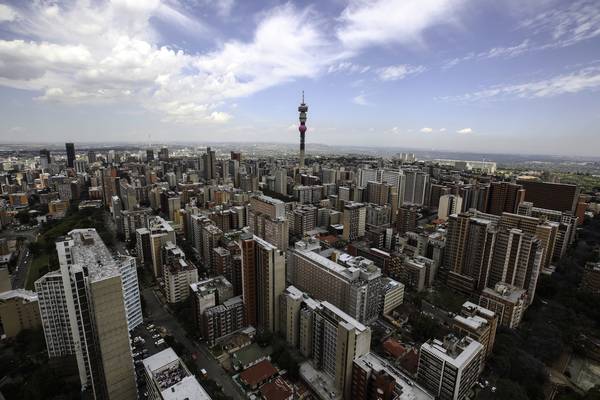 South Africans are generally aware of the dangers that surround them and therefore are well prepared for possible occurrences. Tourists will immediately know if they are heading off the city's beaten path by the change in the buildings. The poverty in the country is evident by the townships that lie predominantly to the south of the city. Many families live in tiny shacks with little to no plumbing or electricity. These issues are not just subject to Johannesburg however, as every urban area in the country is accompanied by townships.
Many people do however have the misconception that Joburg carries the stereotypical image of a dusty African city with rural looking roads and street vendors lining every road. This couldn't be further from the truth. The majority of the city is world-class, with designer shopping malls, well-built highways and a plethora of family entertainment. It is a strange blend of African and European that creates a unique urban experience, and as far as cities go it is highly impressive.
Joburg is mostly seen as a stepping stone for tourists, as they mainly use the city as a stop-off either on their way to Cape Town or a safari trip. Tourists visiting the country are usually travelling from a built-up urban environment such as Johannesburg when visiting South Africa, and a big city experience is the last thing they are looking for when seeing 'Africa'. This partially remains the case with Johannesburg. However, don't believe the rumours of a crime ridden metropolis with people afraid to step out after dark. Chances are you will also prefer the coastal wonders of Cape Town and the Big 5 of the Kruger National Park, but if given the chance it definitely is a city worth experiencing.