For most people coming from outside the US, baseball is this weird looking sport that they know nothing of. This is also true for Romanians, although their local Oina is thought to be the "ancestor" of baseball. If we start at the dawns of Oina, baseball is a really old sport. Oina was first mentioned around 1346, meaning it had been around for a long time before that.
Bun enough history lessons! Baseball is played on these huge stadiums and fans are wild and everything seems fascinating to a clueless outsider. But would you watch TV long enough to understand it, get to love it then join a fan club? I doubt it.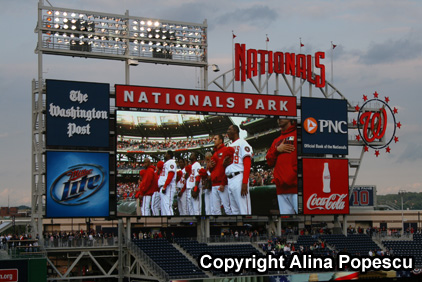 There are a few things you need to instantly fall in love with baseball. The first thing that would help is seeing your first game live. If you're lucky enough, you'll see it as I did, from a nice little VIP suite. Try to get decent seats. But after my experience, I don't recommend the high class ones. You need to be at the heart of things to really feel the passion of this game. So concentrate on a good view and get mixed in the local cultural blend.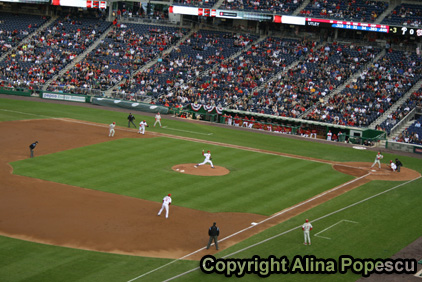 The next important thing is the right company. You need someone who knows baseball to explain the rules and everything. If you're lucky, they'll tell you a little about the history of the teams, trends and stadium costs. Yes, building one costs a huge fortune.
Don't even try to understand why there's a World Series! An almost exclusively US game (there's one team in Canada) should not have a World Series. It sounds way to condescending for the rest of the countries who are not part of the game :).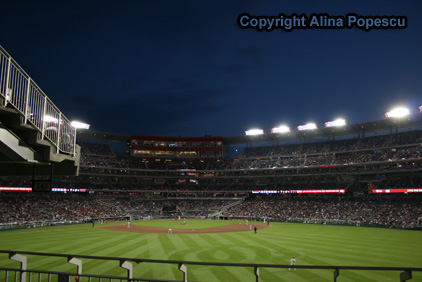 The third thing: food! You need the right food, bought from the right place. So take a stroll around the stadium and get yourself a hot dog or the spicier version, a chilly dog. And drink some coke or a Bud, or anything very, very American.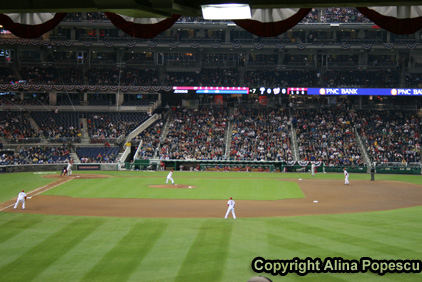 Team branded gifts! Yes, the all touristy activity is to buy Washington Nationals or Philadelphia Phillies t-shirts when it's your first game and you have no idea who you support! But it's a great part of a game, especially when you're a rather short girl and want a t-shirts that at least tries to fit you.
So, on your next trip to the US, find out if there's a baseball team near by, preferably major league, check the game schedule and get some tickets. You won't regret it, not even for a second! Oh, and if you know a certain someone that can get you on the field, to run around like crazy, please, please give me his/her number! 🙂