Las Vegas is the brightest and most active city in the entire world. There is an event going on at every hour of the day, and the casinos are packed with games that are available around the clock. Entertainment and shopping are spread throughout the city, and much of the action is concentrated on just two streets. This article explains what you can do when you come to Vegas for your next vacation.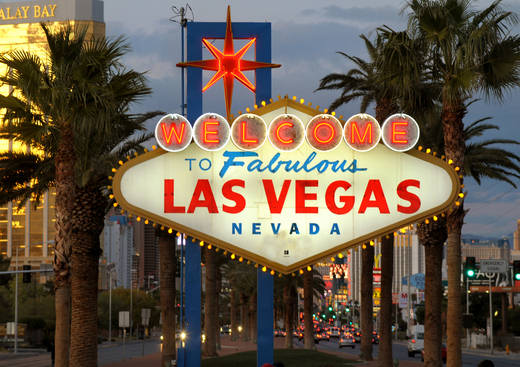 #1: Where Do You Stay?
There are several themed hotels in Las Vegas that will transport you to the circus, Mandalay, Italy, Rome and many other locales around the world. You may walk inside the Venetian mall which looks much like a canal street in Venice, or you may shop at Caesar's Palace which looks much like ancient Rome. You could tour the casinos for their beauty without gambling a single dollar, and you will find lovely hotel rooms at every casino.
#2: Entertainment
Every hotel in the city has its own show to promote. There are beautiful productions by Cirque Du Soleil, singers, magicians, musical groups and comedians playing in the city every day. You could see more than one show in a day, and you may schedule a show for every day of your trip. You must search the calendar for each show to ensure you may get a ticket on the day you wish to attend, and you must research the shows to find the shows you prefer most.
#3: Food
Las Vegas is a Mecca for the foodie, and you must try many different restaurants while you are in the city. Every chef in the world that has a famous name has an eatery in the city, and you may visit a new one for every meal. You may eat the buffet at the casino, or you may venture out to find amazing food that has been rated the highest in its class by food guides globally.
#4: Gambling
Every casino is filled to the brim with slot machines, table games, sports books and other ancillary games. Good advice before you go is to visit online casinoVegas to practice games for free. You may sit in the keno parlor, have a drink at the sportsbook, go down to the casino floor or sit at a slot machine. There are thousands of people streaming into every casino on a daily basis, and you need only find the game you want to play most. The best players may make quite a lot of money, but you must choose tables that are not occupied by gambling professionals.
#5: Flying and Driving
You may rent a car when you fly in Vegas, but the city is so compact that you may take a taxi everywhere you go. Taxi fares are more than reasonable, and you may get a taxi to and from the airport. There is no need to waste any more money on transportation once you land in the city. You will come upon the greatest games in the world, and a taxi will take you everywhere.