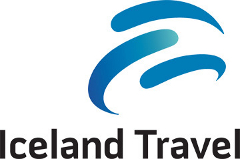 Tour operator Iceland Travel has launched an adventure holiday pack featuring a trip to Iluilissat in West Greenland during the Inuit dog sledding season. Their new four day adventure includes a round trip with Air Iceland, the country's air carrier, an airline which has recently increased its numbers of flights from capital city Reykjavik to Ilulissat. Add the breathtaking winter scenery of Greenland, the Northern Lights, and the thrill of Husky dogs running through the snow and you've got yourself quite the outdoor adventure!
"We're thrilled to offer US travelers this new four-day winter Greenland package. Not only is it possible to experience the purest dog sledding adventure imaginable, but Northern Lights sightings at this time of year are virtually guaranteed," says Jakobina Gudmundsdottir, Iceland Travel's Sales and Marketing Manager for North America. "With eight Icelandair gateways in the US, getting to Iceland is easy. Add to the adventure a Reykjavik City Break in the 'Capital of Cool' and you've got the ultimate winter getaway."
To experience this trip, travelers are flown in from Reykjavic to the western coast of world's largest and most sparsely populated island, 185 miles north of the Arctic Circle. Translated to "iceberg" from Greenlandic, Ilulissat, is a small town at the mouth of a 40-mile-long ice fjord. The colorful houses you'll find here are actually walled by icebergs. These icebergs are the result of the Kangja glacier which produces about 20 million tons of ice per day.
[adsense]
The town is home to hordes of purebred sled huskies, as dog sledding is the primary means of transportation in he area. That's what makes this the best place to use this authentic means of traveling to experience Greenland's icy wilderness.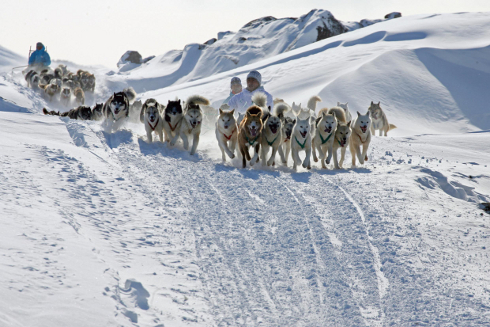 The four day adventure is mainly targeted at US travelers and its  price starts at $1120 per person, which buys you Air Iceland airfare from Reykjavik to Ilulissat, accommodation for three nights and roundtrip airport transfers in Greenland. Although dog sledding is the main attraction, the holiday being built around it, a 5 hour excursion or an overnight expedition with Inuit hunters are actually optional, meaning you'll have to pay extra for them. The offer is valid until April 9, 2013.