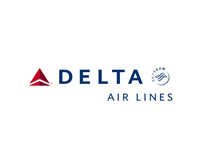 With jet fuel prices being a big issue for airlines, it's not at all surprising air carriers are trying to find new ways to keep their costs down and their prices from going up. Delta Airlines has decided the acquisition of an oil refinery from Pennsylvania is the best option to cut costs. The airline estimates they will save about 300 million US dollars per year after this move.
The deal announced early this week was closed by Delta subsidiary Monroe Energy LLC and Phillips 66. Other than the huge cut in costs for the air carrier, Monroe Energy LLC also received 30 million US dollars from the state of Pennsylvania as a reward for their efforts to create jobs and improve infrastructure.
The jet fuel produced by the newly acquired refinery, along with other similar deals, will make up for about 80% of the fuel Delta Airlines needs for its flights within the US. While empowering local businesses and creating jobs which is always welcome in a time of financial struggle, the airline will also manage to prevent prices from going up and driving air travelers away.