I am not a big fan of Toronto. Been there, seen some of it, wasn't really impressed. It was cold, although it was late spring, it all seemed a bit gray and the food…Well, I only had Chinese and sandwiches over there, enough said!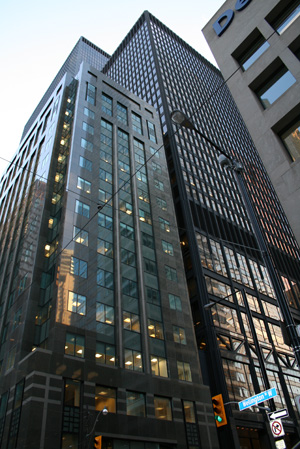 But the CN Tower / La Tour CN left me breathless, together with the beautiful area surrounding it. Modern buildings displaying a beautiful reflection of the sun as it glided just before setting, a private slice of beauty, just for us.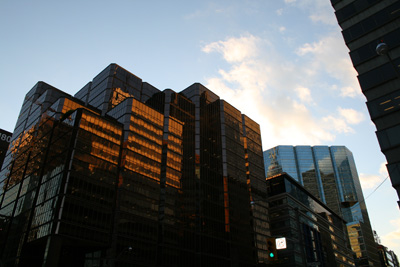 The tower is one of the highest man-made construction you can go up on and enjoy the lovely view of Toronto skyscrapers. And there's something unique about seeing a great city at your feet!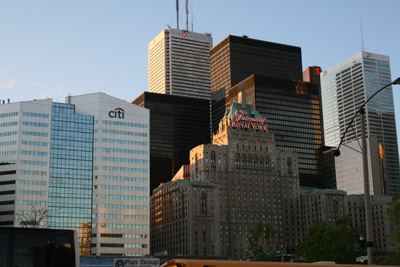 If you're lucky, and I think we were pretty lucky, visibility can reach 160 kilometers! Now if that's not enough to make you a little dizzy, I don't know what is!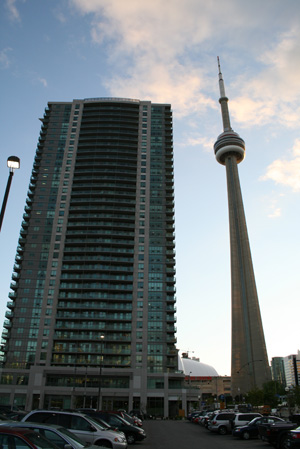 The tower is 553 meters tall, the sky pod is at a 447 meters height and if you trust your heart won't explode, you can step on the famous glass floor and look down from 342 meters up! Of course I tried it! It's the weirdest sensation ever! Your eyes see the abyss under you, your brain acknowledges the glass, but also to huge amount of nothing under it. It all goes crazy and you feel you're falling, although you really aren't! It's fun! Safe, but a real thrill.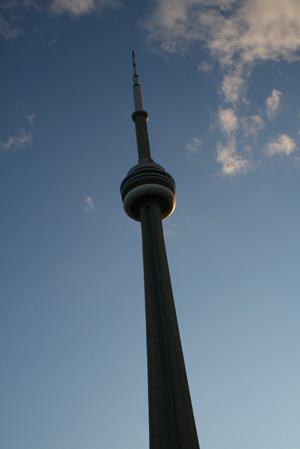 I don't know for how long we've been in the CN Tower. I know I took hundreds of photos, I had a big smile on my face the whole time and I never wanted to leave.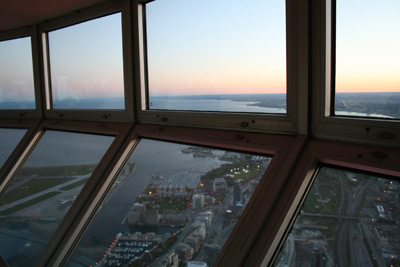 There's also a restaurant with a 360 degree view up there, but unfortunately for us (how lucky can you get?) there was no time to try it out.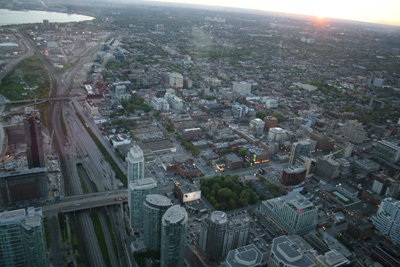 I dare say the CN Tower is the best place in Toronto to see a sunset! I doubt anything in this city can top this experience….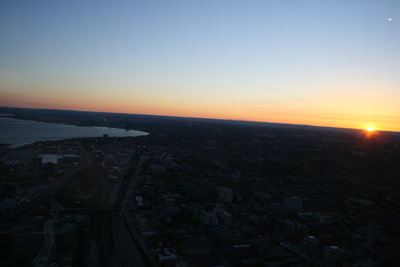 Looking for hotels in Toronto? Start your search here.