Millions of people each year take the opportunity to come to London to enjoy all that the city has to offer. If you have always wanted to see London now can be the ideal time for you to start planning a trip. While the city is fantastic and gives you all kinds of opportunities of things to see and do, many people may put off a trip to London because they feel they cannot afford to stay right in the city. Traveling to a large city like London can be pricey for many people, but if you do some investigating of your own you can find great deals, particularly on your hotel stay. You can find cheap and budget hotels near Victoria Station that fit nicely into any budget so you have the perfect place to stay in London.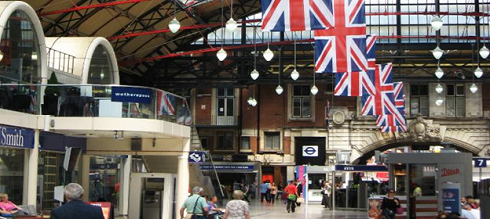 Places to Look For
When you first start looking for a budget accommodation in London Victoria you are likely going to come upon many different options. You will want to do a little more investigating instead of simply booking the first hotel that comes along that has the cheapest price. You not only want your hotel to be affordable for you but you want it to offer a clean and comfortable place for you to stay. You also want to be sure that it has an attentive staff on hand to assist you with any needs you might have. Finally, you ideally want to find a hotel that keeps you close to the public transportation in the city so that you can easily get to the trains or buses to get around to everywhere you want to go. Among all of the budget hotels in Victoria you will find that the Victoria Inn London has everything you are looking for.
The Right Place at the Right Price
The Victoria Inn London is just the place you are looking for in a hotel in London. Conveniently located in the Victoria district in the Westminster area of London, this 43 room hotel is very close to Victoria Station, a central transportation area where you can get the train or bus to wherever you want to go in the city. The hotel is close to many of the best sights in Central London, like Buckingham Palace, Westminster Abbey, Big Ben, the Victoria Palace Theater and many other famous places. Each room is nicely furnished and provides you with just the level of comfort you are looking for during your stay and all at a price that fits right into your budget for your trip.
When you book a stay at the Victoria Inn London you will know that you are getting a top-quality hotel to stay out without having to pay very high prices for your stay. The staff is experienced, courteous and will go out of their way to assist you in any way possible to make sure you have a fantastic visit. Check out the room available during the time of your travels and make sure to make a reservation at the budget hotel that offers the most.