While the city of York is one steeped in history, tradition and culture with a great deal for you to experience when you are there, you do not have to take the standard trip and stay at the usual type of hotel during your visit there. Perhaps you are looking for something that is a bit more exciting and upscale for this trip to really make it stand out from all of the others you have taken. You can make things very different for yourself just by changing the type of hotel you stay at in York. You can get a high quality accommodation in York at one of the great luxury hotels in Yorkshire and really treat yourself to a special trip. When you look at all of the boutique hotels in York that are like this you will find that the Hotel Indigo York is the best choice for your visit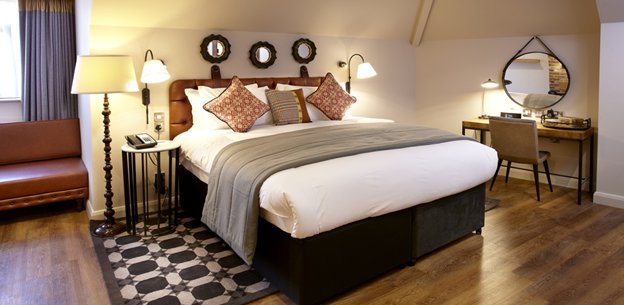 Staying in Luxury
When you first start to look for a luxury place to stay for your visit, you can surely find some great selections but you may want to look for a place that is truly unique and special for you this trip. Try to find a hotel that can give you a special experience and a level of comfort and quality you have not experienced before in every way. This means looking for a place that is not only in the ideal location in York, such as near the City Centre, but a place that has great rooms, an attentive and conscientious staff to help you with all of your needs, a great restaurant on-site for you to dine in and a facility like no other.
All the Best Amenities
The Hotel Indigo York is right in the historic part of the city in Walmgate, yet it features all of the modern amenities that you want most to make your stay truly enjoyable. From the moment you walk into the hotel and see the design of the hotel you will know you are in a special place. Each of the over 100 rooms is decorated and designed with modern comfort in mind and all the amenities you could hope for are available. You get comfortable bedding with Egyptian linens, private spa-like bathrooms with rainfall showers and luxurious toiletries, free Wi-Fi Internet access, bathrobes and slippers, a mini bar filled with complimentary soft drinks, snacks and fresh milk and much more. There is also a restaurant and bar on-site, the Yorkshire Meatballs Co., to provide you with wonderful meals and drinks.
Staying at a boutique hotel such as the Hotel Indigo York will provide you with the perfect stay for your time in the city. You will have easy access to all of the best spots in the city and a wonderful hotel to return to each day for you to relax in comfort and luxury. Take the time to make your reservations here for your trip to York so you can be sure to have a memorable trip.