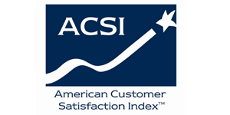 The American Customer Satisfaction Index (ACSI) released today shows that the important airlines do a better job of satisfying their clients for a second year in a row. However, the same report shows that this way of traveling is still considered uncomfortable and costly by most passengers.
"Crowded seating, rising ticket prices, extra fees and poor service all contribute to a rather dreary travel experience," says Claes Fornell, ACSI founder and Chairman. "Airlines continue to improve service for business travelers, which is important since they are the most profitable customer group. Still, their satisfaction remains at a level slightly below that of other passengers."
This report is a more comprehensive one as it covers customer satisfaction with airlines, hotels, full-service restaurants, fast food chains, consumer shipping, and the mail services of the U.S. Postal Service (USPS).
The low -cost carriers manage to offer a good customer satisfaction with JetBlue leading the airline industry for the second straight year (up 2% to an ACSI benchmark of 83), the ACSI revealed, while Southwest manages to get back on track with a 5% gain in passenger satisfaction.
[adsense]
"As operations are combined and consolidated, airline mergers are not without significant problems and passenger dissatisfaction is usually one of them," says Fornell. "Sometimes these are short-term problems that eventually get solved, which seems to be the case here. Not only are passengers pleased, investors are as well. Southwest's stock is up 50% over the past year."
In what the hotels are concerned, the guest satisfaction remains on hold – an ACSI benchmark of 77 for the third straight year – being however reasonably high for the industry. Marriott reached 82 in this index and became number one, followed by former number one, Hilton, which remains at 80. Best Western, Hyatt and Starwood have also good results (78 or 79).
"Hotels continue to rely on perks like free Wi-Fi, breakfast buffets and loyalty discounts to encourage repeat business, but higher levels of customer satisfaction over the past few years also boost loyalty," says David VanAmburg, ACSI Director. "Similar to the airline industry, hotels are seeing a rise in customer satisfaction for a crucial business segment, as business traveler satisfaction now matches that of leisure guests."
There is a only 1 point difference in the sit-down restaurants category, with full-services restaurants getting 81, while fast-food chains are at 80. All restaurants got good results – over 80 – only Chili's is at 78.
The top the full-service restaurant are Olive Garden and Red Lobster at 83, two Darden-owned brands, while Subway is the best fast food restaurant at 83 (+1%), followed by pizza restaurants Papa John's and Little Caesar (82) and Pizza Hut (80 +3%).
Customer shipping is also on the rise, FedEx and UPS having good scores.