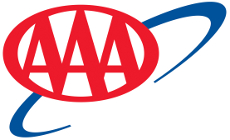 Don't think for a moment that going somewhere with your kid means you won't have a great time and lots of fun! It is, in fact, quite the opposite — or at least that is what the AAA editors picks for top destinations for vacations with kids in the US seem to suggest.
Right now, AAA's Top Picks for Kids are available for 19 U.S. cities all over USA, including famous destinations like New York, Orlando, Las Vegas, Washington, D.C., and Los Angeles. AAA's editors did a good job separating the ideas into several categories such as options for kids under 13, teens and kids of all ages.
"The key to a successful family vacation is planning activities that are fun and exciting for every member of your group, recognizing that what's exciting to a 6-year old can differ from what appeals to teens," said Bill Wood, executive editor, AAA Travel Publishing. "Recommendations from our editors help make these distinctions, ensuring easier travel planning and memorable vacation experiences."
AAA Editors' Top Picks for Kids can be found in the AAA.com Travel Guides, the downloadable AAA eTourBook® guides available at AAA.com/ebooks and the printed AAA TourBook® guides available at AAA/CAA offices.
[adsense]
To get a glimpse of the destinations featured in this top, you should know that for vacations with kids under 13 years old, AAA's editors selected destinations such as the Miami Seaquarium and Monkey Jungle. Parents traveling with teens could consider choosing Duck Tours South Beach or La Carreta Restaurant, while beaches and Everglades National Park are recommended for all ages.
So if you look for ideas on destinations for your next vacation with your kid, but want all the family to have fun, you should check out AAA's website and their travel guides.