Tag: Middle East
12 February 2014 | Views: Jordan is a Middle East destination that's perfect for any history buffs. Castles, ancient cities, ...
citeste mai mult
1 May 2011 | Views: The Arabian Travel Market (ATM) exhibition and fair of 2011, the Middle East's largest travel ...
citeste mai mult
10 November 2010 | Views: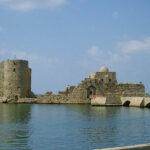 If you thought castles were only to be found in Europe, you thought wrong. Castles ...
citeste mai mult