Tag: attractions
23 August 2015 | Views: This post was posted by TheHipmunk on Hipmunk's Tailwind blog on August 20.  From the face of Big Ben ...
citeste mai mult
15 January 2014 | Views: London as a city is an incredibly mixed bag. One moment you could be touring ...
citeste mai mult
18 June 2010 | Views: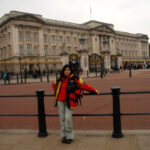 If you like organized chaos, cloudy skies and people calling you "love" every 5 seconds, ...
citeste mai mult