Tag: Athens
30 January 2014 | Views: With so many world-class destinations lining the shores of the Mediterranean, it's no wonder cruise ...
citeste mai mult
30 March 2013 | Views: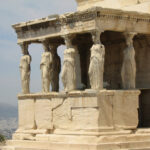 I ended up in Athens on a whim. May 1st (Labor Day in Romania) came ...
citeste mai mult
27 April 2011 | Views: This is the time to begin planning your summer holidays. But this year, many are ...
citeste mai mult